This is an archive of our productions since our founding in 2005.
Take a moment to click on a show's logo to review the archive page for each of our productions. You'll be able to see our show photos, read reviews and look through the show program.
Season 18 — 2023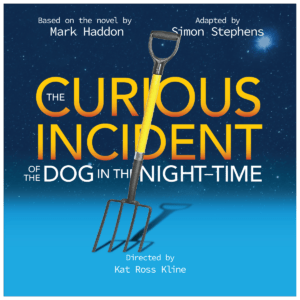 Season 17 — 2022
Our return to the stage during this post-pandemic era
Season 16 — 2021
American Theatre filmed and streaming on-demand due to COVID-19 Pandemic Restrictions
Season 15 — 2020
Celebrating our 15th Season and the 10th Anniversary Of The Waterfront South Theatre
2020 was an unexpected year. We had anticipated celebrating the 10th anniversary of the opening of The Waterfront South Theatre, however, the Covid-19 Pandemic closed our doors at the end of March, curtailing our live production season. We came back together again in August to begin to work carefully following CDC guidelines to produce two more shows.
Season 14 — 2019
The Power Of Two
Season 13— 2018
Celebrating Female Playwrights
Season 12 — 2016-2017
Directed By Dan Hickey
Season 11 — 2015-2016
Season 10 — 2014-2015
 Season 9 — 2013-2014
Season 8 — 2012-2013
Season 7 — 2011-2012
Season 6— 2010-2011
This was our first season in the beautiful Waterfront South Theatre.
Planning for the opening of the Waterfront South Theatre had been underway since early 2007. Read more about the theatre's building and development here.
We also expanded our season to include four mainstage productions.
Season 5 — 2009-2010
The following shows have not yet had their history pages added.
Slave Narratives Revisited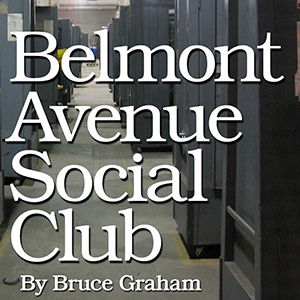 Belmont Avenue Social Club
Season 4 — 2008-2009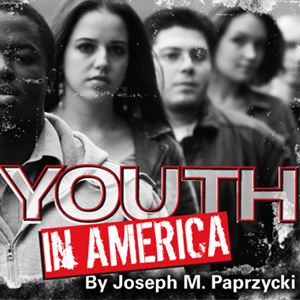 Four One-Act Plays By Joseph M. Paprzycki
A Play By Bill C. Davis
And Justice For All
Go Irish – The Purgatory Diaries of Jason Miller
Season 3 — 2007-2008
The following shows have not yet had their history pages added.
Fortune Cookies Directed By Celeste Bonfanti & Lisa Kennedy
Season 2 — 2006-2007
The following shows have not yet had their history pages added.
Season Two took place in the basement of the Sacred Heart Church where a small stage was constructed and some theatre lighting was hung.
Season 1 — 2005-2006
Our inaugural season took place in the sanctuary of the Sacred Heart Church. This season featured two plays produced to help fund the beginning of South Camden Theatre Company. The first was the play Last Rites written by founding artistic director, Joseph M. Paprzycki. The second production of this season was Acts Of War also by Joseph M. Paprzycki.
---
Anchoring The Neighborhood Arts Scene

South Camden Theatre Company and The Waterfront South Theatre are essential parts of the growing arts district in the Waterfront South neighborhood. We were the first arts organization formed and are considered the anchor of this thriving arts community. South Camden Theatre Company is also a professional theatre company. Your donation of any size will help us to meet the demands of producing four main stage productions each season along with running the Waterfront South Theatre building. The Camden FireWorks, an artist loft space & gallery,  The Camden Shipyard and Maritime Museum, Brigid's House and the Nick Virgilio Writers House along with the existing artist studio of Mickey McGrath's BeeStill Studios, and Camden's Center For Environmental Transformation, and the Heart Of Camden's Michael J. Doyle Field House, and the Camden Sophisticated Sisters, you'll find plenty of art, theatre, gardening and more in the Waterfront South Arts neighborhood. 
Together we are building a strong community of arts, culture and family life here in our Waterfront South neighborhood of Camden.
The South Camden Theatre Company is a 501(c)(3) nonprofit professional theatre company dedicated to helping revitalize the City of Camden, New Jersey by producing meaningful, professional theatre in the City's Waterfront South District. South Camden Theatre Company stages classic plays, comedies, regional and world premieres as the resident theatre company at The Waterfront South Theatre. Our goal is to engage, entertain and educate.
The Areas Hottest Off-Broadway Theatre
The Waterfront South Theatre, located just a block south of Broadway and Ferry Avenues in the Waterfront South neighborhood of Camden, is the first theatre built in Camden, New Jersey in more than 100 years. This gorgeous state-of-the-art theater was designed to be reminiscent of Walt's Cafe, the corner bar, that once stood on this corner up until 1967. Thanks to the Heart of Camden, The Domenica Foundation, Ignarri Loomis Architects and others, this grand space is home to South Camden Theatre Company.
Today, 96 seats and thousands of theatre patrons a year have replaced the bar stools and shipyard workers that at one time called this corner of Camden "home".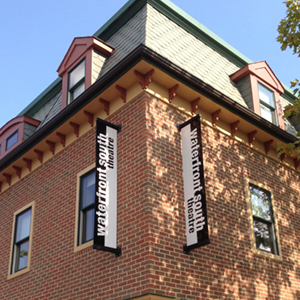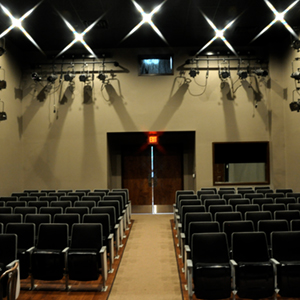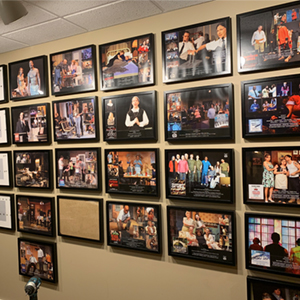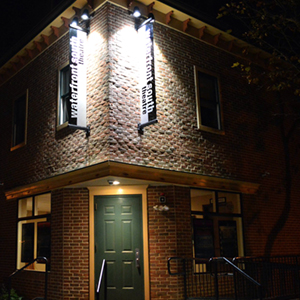 The Domenica Hall Auditorium accommodates 96 people and is a completely accessible facility.
CLICK to learn more about the Waterfront South Theatre and to see how you can use the space.
__________________________________________________________________________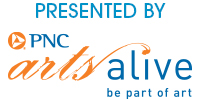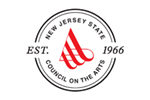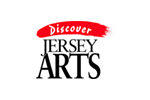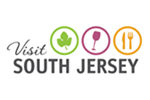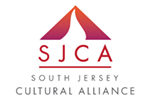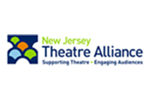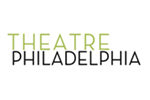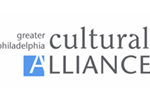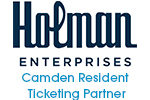 Funding has been made possible in part by the Camden County Cultural & Heritage Commission at Camden County College, through the New Jersey State Council on the Arts/Department of State, a partner agency of the National Endowment for the Arts.