October  28, 29, 30, Nov. 4, 5, 6
Friday and Saturday evenings at 8:00 PM | Sundays at 2:00 PM
Incorruptible
By Michael Hollinger
Directed by Drucie McDaniel
Incorruptible offers believers and nonbelievers alike a prominent voice for a balanced yet biting commentary on faith and the questionable morality of the religious institutions that cash in on it.
Like its unambiguously ironic title, the play leaves little in the way of metaphorical mystery. Set around 1250 A.D. in Priseaux, France, the story follows a group of struggling monks who have resorted to selling the bones of their local deceased on their newly established black market of Catholic Saints. Shipping them off to distant monasteries, the austere religious leaders pass off the extremities as divine relics with the capacity to work miracles on any passing visitor with a penny and a prayer. Their customers build their religious audiences, the monks replenish their funds for the poor, and everyone goes home happy. After all, moral integrity can do little to fill a poor man's pocket or a starving man's stomach. As the most prudent of all the monks, Brother Martin, convincingly argues: "If we can't do good with our faith alone, then faith alone's no good." With this axiom, Hollinger spins the web that the riotous antics to come attempt to untangle — or perhaps tangle even further as the corruption that the most spiritually cynical among us tend to associate with religious institutions proves, in the end, to serve a Godly purpose.
"A hysterically funny dark comedy about the dark ages."
WHO'S WHO IN THE CAST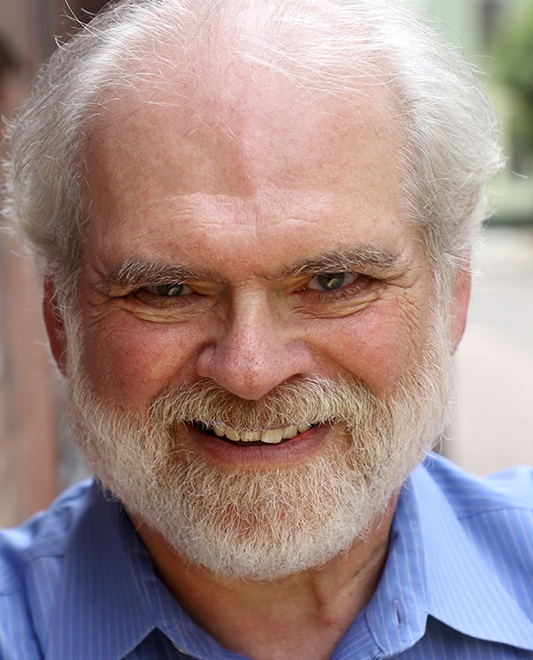 Russ Walsh
Russ Walsh (Charles) is pleased to return to Camden's Waterfront South Theatre where he last appeared in By the Water, by Sharyn Rothstein in 2018. Recent regional credits include Wendy Wasserstein's Third (Langhorne Players), Two Gentlemen of Verona (Kelsey Theater), Twelfth Night (Haddonfield Plays and Players), The Groundling (Burlington Footlighters), Home (The Drama Group of Germantown). Russ would like to thank Drucie for this opportunity and the fantastic cast and crew for their support throughout the production. Love and thanks always to Cindy. For Doug Wing, a fine Philadelphia actor, who played "Charles" in the original production of Incorruptiblet T
Bastion Carboni
Bastion Carboni's (Martin) acting credits include A Vacation (Colton), Sometimes Callie and Jonas Die (Jonas), Woyzeck (Andres), and Eurydice (Orpheus). Bastion is also a playwright/director who performs in drag under the alias Pilar Salt. @bigmouthbaz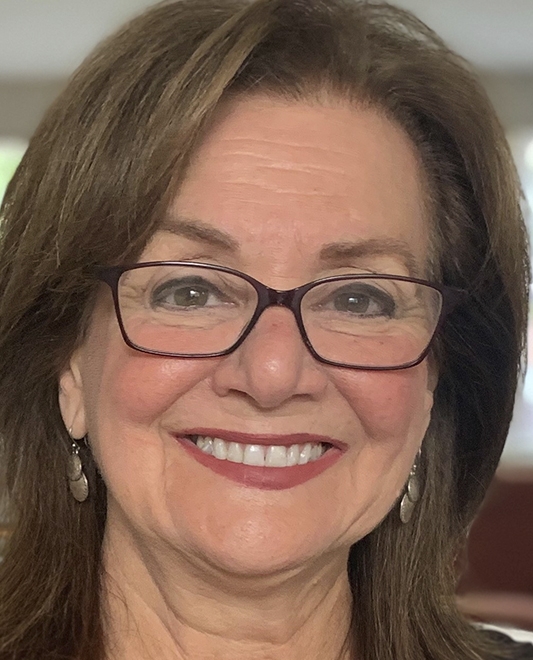 Lorraine Barrett
Lorraine Barrett (Peasant Woman) recently appeared as Violet in August: Osage County (Wilmington Drama League), and has performed in the Philly area at Old Academy (Buried Child), Players Club of Swarthmore (Murder on the Nile, Other Desert Cities, Side Man), Stagecrafters (Spinning into Butter), Steel River Playhouse (Vanya, Sonia… ), and Town & Country Players (Good People, Rumors). In her former life, she appeared in the original Broadway cast of Joseph and the Amazing …., in Rags (Stephen Schwartz, dir.), and numerous plays and musicals around the country. Lorraine is the vocalist for 22 Park Avenue, a big band based in Delaware County, PA.
CD Schultz
CD Schultz (Olf) started out performing stand-up comedy. He then wrote, directed, and appeared in several short films. In 2017 he was cast as head coach for Team Fluff in Puppy Bowl XIV presents: Training Camp Confidential (Animal Planet). Since then, CD has performed in numerous branded videos, the PhillyFringe play Villain (Philly Improv Theater), and the feature film Hide (The Samuels Brothers). CD studied acting at the Philly Improv Theater, Walnut Street Theater, and the Lee Strasberg Film & Theater Institute in New York. He lives in Southern New Jersey with his wife and son. CD also advocates for funding pediatric brain cancer research in honor of his daughter, Annalise, who passed away from the disease in 2020 at the age of 9. CD created the podcast Finding Annalise to raise awareness and celebrate her memory. See more from CD on his website: cdschultz.com.
Triston Haq
Triston Haq (Felix) is a new face to the local theatre scene, having just recently moved from Texas, and he's incredibly excited to bring you his first performance on the east coast. With a focus on acting, the 24-year-old's theatre career began about 9 years ago, when he accidentally auditioned for his high school's Fall play (a production of "The Miracle Worker" which featured a much more cardboard-like version of him than you'll see today). Since then, he's appeared in a variety of shows produced by his hometown theater, the Baytown Little Theater, in such roles as Grimsby in "The Little Mermaid" and The Scarecrow in "The Wizard of Oz." While pursuing his Bachelor of Fine Arts in Acting/Directing at Stephen F. Austin State University, he also appeared onstage as such roles as George Jones in "The Women of Lockerbie," Gooper in "Cat On A Hot Tin Roof," Joseph Garcin in "No Exit," and more. Triston is hopeful you'll enjoy today's show just as much as he's enjoyed rehearsing it.
Steven Butler
Steven Butler (Jack) is an alumnus of the prestigious Pennsylvania Governors School of the Arts. He studied theatre, film, and comedy in NYC and has film/tv credits in "I Am Homicide" and "Standing Ovation." Recently Steven performed in a production of "Silent Sky" by Lauren Gunderson at Plays & Players in Philly and just wrapped up a show where he played Ray in "The Beauty Queen of Leenane" by Martin McDonagh at Allens Lane Theatre. This is Steven's first show with the South Camden Theatre Company.
Jess Otterbine
Jess Otterbine (Marie) is a Philadelphia-based actor and theatre educator. She is thrilled to be making her South Camden Theatre Company debut! She has acted locally in Philly with theatres, including Svaha Theatre Collective, Walnut Street Theater, Arden Theatre Company, and Theatre Exile. Jess is the Artistic Director and a resident actor of Berserker Theatre Company which produces free Shakespeare in the park in Hamden, Connecticut. She is an alum of the National Theater Institute at the Eugene O'Neill Theater Center and holds a Masters in Theatre Studies from Villanova University.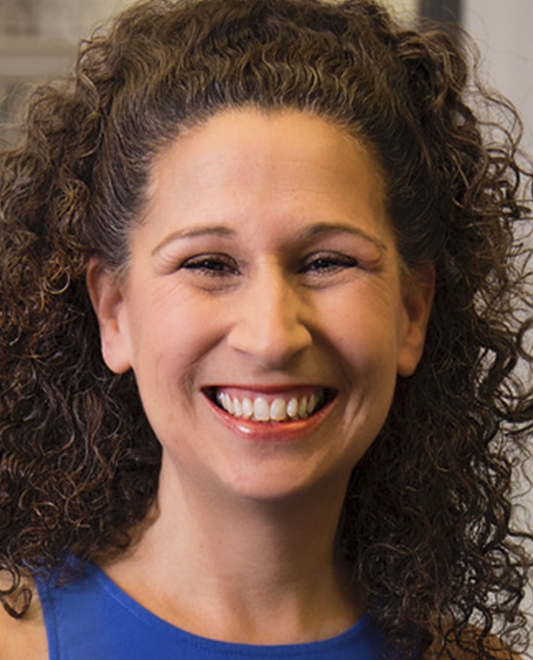 Bobbi Block
Bobbi Block (Agatha) was the Founder and Producing Artistic Director of the critically acclaimed Tongue & Groove Spontaneous Theater, where she managed, directed, devised, and performed for 14 years. Bobbi co-founded Barrymore Award recipient ComedySportz Philadelphia, where she continues to perform. She has a Master's degree in theater, teaches at Temple and Drexel Universities, and has traveled around the globe teaching her signature 'Actors' Improv' approach. Many thanks to Tanesha and Seth for their encouragement and guidance and Drucie and SCTC for this opportunity. A long, long time ago Bobbi acted in and directed scripted plays in Philly, but she forgets most of them. She found her niche in improvised theater and followed that path for most of her career. Bobbi is utterly delighted to return to saying lines that she didn't think of.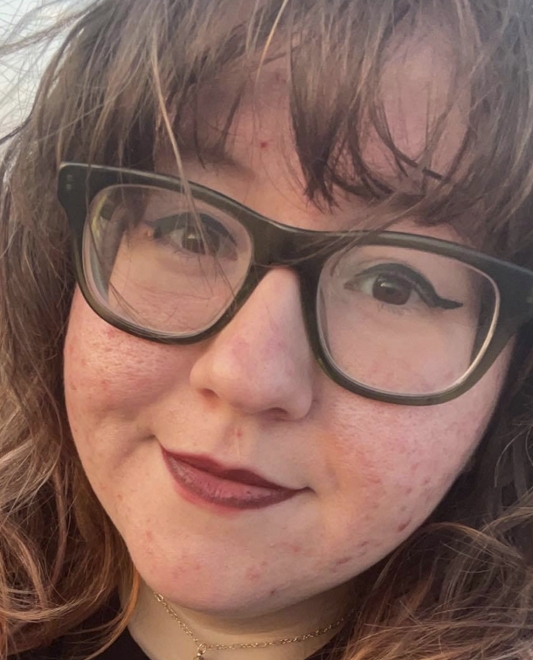 Jordan Chester
Jordan Chester (Stage Manager) is thrilled to be back with SCTC and the theatre industry in general! Previous credits include Nocturne (EgoPo), Abigail: 1702 (SCTC, ASM), and Ragtime (Eagle Theatre, ASM). In the daytime, Jordan teaches people how to be Covid-19 contact tracers. Unending thanks to Emmy for the support & Stubby-sitting, and every single human at SCTC for being fantastic!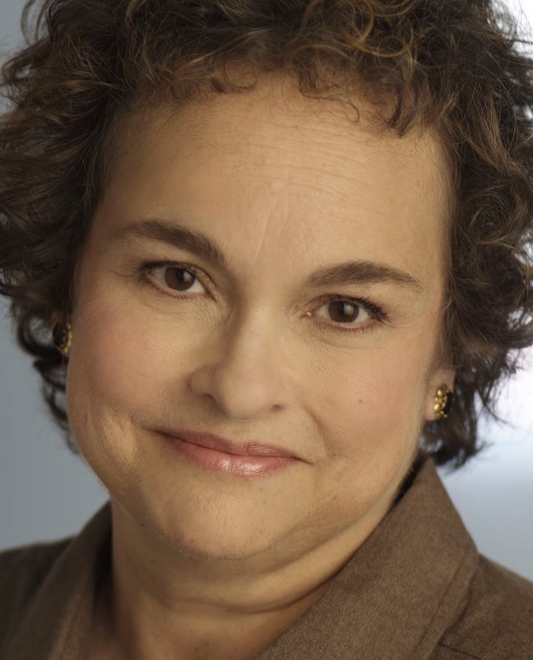 Drucie McDaniel – Director
Drucie McDaniel is an actor, writer and director for film and theatre for 30+ years, as well as teacher at her own Acting Studio, three universities, long time member of the Screen Actors Guild and Actors Equity Association, and a founding member of Walnut Street Theatre School. Drucie was the personal acting coach for the principal actors in the Rocky series movies , "Creed" and "Creed 2," and Andre Benjamin (aka Andre 3000 of OutKast) for "Dispatches from Elsewhere;" Charlie Saxton of HBO's HUNG (and more recently Dreamworks Trollhunters Trilogy, directed by Guillermo del Toro.) Past students include KaDee Strickland and Aubrey Plaza, as well as many actors currently on Broadway. She has written and/or directed for Walnut Street, Steel River Playhouse, The Smithsonian Institute Discovery Theatre in Washington D.C., Tampa Bay Performing Arts Center, The Rosenbach Museum and Library, The National Constitution Center, Interact, Foundation Theatre, Theatre Ariel, Women's Theatre Ensemble, and Artistic Director for 10 years of Philadelphia Theatre Caravan, writing and/or directing over 30 plays for a national tour. Off-Broadway directing: The Alternative Theatre, DeSotelle Theatre, The Village Gate; Dublin, Ireland: The Abbey Theatre, and Project Arts Centre. Stage acting credits include The Alternative Theatre Company, Walnut Street Theatre, The Wilma, Delaware Theatre Company, The Lantern, The Fulton, Azuka, InterAct, 1812 Productions, Inis Nua and Act II Playhouse (where her one-woman show Becoming Dr. Ruth was attended and given great acclaim by Dr. Ruth herself!) Drucie is also widely acknowledged to be the pre-eminent interpreter of James Joyce's Molly Bloom. She has appeared in national commercials, television, and film ("12 Monkeys," "Girl, Interrupted," "Silver Linings Playbook," numerous independents; Television: All My Children, all the Law and Orders, The Adversaries, HB0's You Don't Know Jack, and Comedy Central's The Onion News. Drucie is delighted to make her SCTC debut…and how fitting it is right across the street from Sacred Heart, where 40 years ago this month, she was married to her husband Mark, by dear friend, Father Michael Doyle! This irreverent yet inspiring production is dedicated to him. (Love to MMCGE)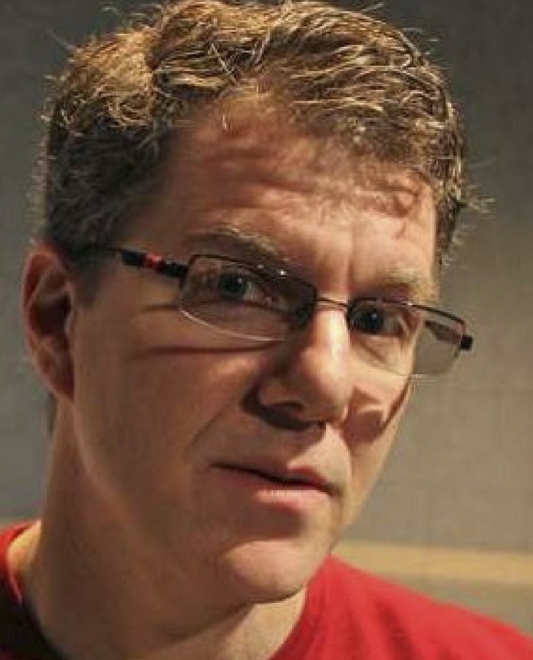 Michael Hollinger – Playwright
Michael Hollinger's plays include nine works that premiered at Philadelphia's Arden Theatre Company, including An Empty Plate in the Café Du Grand Boeuf, Incorruptible, Tiny Island, Red Herring, Tooth and Claw, Opus, Ghost-Writer, Under the Skin, and the musical TouchTones (co-authored with composer Robert Maggio). Plays premiered elsewhere include Sing the Body Electric at Philadelphia's Theatre Exile; Hope and Gravity at Pittsburgh's City Theatre; Cyrano (translated and co-adapted with Aaron Posner) at Washington's Folger Theatre; and the musical A Wonderful Noise (co-authored with Vance Lehmkuhl) at Creede Rep. Together these works have been produced throughout the U.S., off-Broadway, and abroad (London, Paris, Tokyo, Athens, Poland, and Slovenia). Awards include an ATCA/Steinberg New Play Citation, an L.A. Drama Critics Circle Award, a Mid-Atlantic Emmy, an Edgerton Foundation New American Plays Award, the Frederick Loewe Award for Musical Theatre, four Barrymore Awards (including the F. Otto Haas Award for an Emerging Theatre Artist), nominations for Lucille Lortel and John Gassner awards, and multiple fellowships from the Independence Foundation and Pennsylvania Council on the Arts. Michael is a Professor of Theatre at Villanova University (where he received his MA in Theatre), Artistic Director of Villanova Theatre, and a proud alumnus of PlayPenn and New Dramatists. He shares a life with actor/teacher/director Megan Bellwoar and their children Benjamin and Willa.
A Note About Relics
Originally posted to the Arden Theatre Company blog in 2014.
Though the black market in relics depicted in Incorruptible was perhaps exaggerated in scale to serve the story, playwright Michael Hollinger drew upon inspiration from the historical records. Relics, the physical remains of a holy person, were prized in the Middle Ages for their ability to grant miracles. Some relics were passed down through generations, while others changed hands many times. With the demand for relics came opportunists capable of supplying a relic even when none were to be had.
In an age characterized by war, disease, and draught, one of the few certainties of the Middle Ages was the power relics had to ward off destruction. Caught a mystery illness? Pray to the relic for relief. Late frost endangering the crops? Pray to the relic for a better harvest. A relic was defined by the miracles it created. Even a fake relic could become a real one if it achieved a miracle.
The need for relics was not solely spiritual. Pilgrims would travel great distances to visit a holy relic. A type of tourism, with the influx of pilgrims into a community, would come to an influx of money. The presence of a miracle-granting relic could prop up the economy of an abbey or a village.
Rarely was a relic sold or given away. So if one needed a relic, there were two options—buy or steal. Given the finite number of saints and body parts, and the large population in need of miracles, medieval opportunists were quick to see profit potential. So high was the demand for relics and so rampant were counterfeits in the Middle Ages, that the leadership of the Catholic Church started to issue authentication tags for saints. However, the tags were, as it turned out, very easy to forge. A church in Geneva proudly displayed the brain of St. Peter, until one day, the brain was moved and was discovered to be a pumice stone. Since forensic science was somewhat lacking in the Middle Ages, if the relic was a real bone, authentication became trickier. The only real way to identify a fake was if someone else claimed to have the same relic, which happened fairly often. The question over which of St. Foy's remains are the real ones in Incorruptible would not have been unusual. In his classic treatise on the dangers of revering relics, John Calvin, the Protestant reformer, claimed that if all the relics spread out over Europe and beyond were brought together, "it would be made manifest that every Apostle has more than four bodies, and every Saint two or three." The only way to know a "real" relic was by determining whether it had performed any miracles.
Stealing relics was a frequent recourse for those wary of buying fakes. While Hollinger's rendering of the theft is fictionalized, St. Foy, the saint in Incorruptible, was part of a high-profile Dark Ages crime. St. Foy was housed at the monastery of Agen. Lacking any relics of their own, the Abbey of Conques sent one of its monks to infiltrate Agen. According to one legend, the monk ingratiated himself at Agen for over ten years before finally making his move and absconding with the saint back to Conques. Conques quickly began to prosper, attracting enough pilgrims that soon required a larger church. The monks quickly point to this sudden windfall as a miracle, proving St. Foy was happy in her new home.
Funding has been made possible in part by the Camden County Cultural & Heritage Commission at Camden County College through the New Jersey State Council on the Arts/Department of State, a partner agency of the National Endowment for the Arts.