On The Waterfront South Stage
 South Camden Theatre Company Proudly Presents…
FRIDAY EVENING, NOVEMBER 3, 2017 — 7:30-10:30 PM
Named one of Philadelphia's best folk acts by WXPN, Ladybird has shared stages with prominent artists like Steep Canyon Rangers, JP Harris & Chance McCoy, and The Dustbowl Revival. They've performed at the Philadelphia Folk Festival, Tin Angel, and Chicago's Uncommon Ground. Ladybird's premiere EP, "Hey There, Ladybird!" was named in the Top Ten of 2016 on WPKN Radio.
Brought together by their mutual love of the traditional American songbook, Ladybird draws on their multi-dimensional background to create a sound that echoes like a wind through the Appalachian pines. Never limited to one style, they draw on European classicism, Swedish folk, jazz, bluegrass — anything is fair game for these ladies! Their original material is informed by these textures and brought to life by their instrumental abilities, but thrice as nice are their voices; "Emoting deep from the back of their throats, each artist nuanced not only with the character of her instrument but also with the individuality of her vocals," (Tri-State Indie).

Watch their video here:

Our 2018 Theatre Season — Celebrating Women Playwrights
South Camden Theatre Company is proud to present an entire season of women playwrights, who celebrate life, bring us fantastic comedy, historical accounts, powerful drama and stories of life. READ MORE HERE

Anchoring Waterfront South's Art Scene
With the opening of the new Camden FireWorks, an artist loft space and gallery, and The Camden Shipyard and Maritime Museum, Brigid's House and the soon to be completed Nick Virgilio Writers House along with the existing artist studio of Mickey McGrath's BeeStill Studios, and Camden's Center For Environmental Transformation, and the Heart Of Camden Michael J. Doyle Field House, there is quite a lot to see and do.
Together we are building a strong community of arts, culture and family life here in the Waterfront South neighborhood of Camden.
The South Camden Theatre Company is a 501(c)(3) nonprofit professional theatre company dedicated to helping revitalize the City of Camden, New Jersey by producing meaningful, professional theater in the City's Waterfront South District. South Camden Theatre Company stages classic plays, comedies and original works as the resident theatre company at The Waterfront South Theatre.
Our Latest News
Camden, New Jersey—July 16, 2017 South Camden Theatre Company's Artistic Director, Raymond Croce, Sr. has announced the Company's bonus show for Season 12 "Our twelfth season had a great deal of dramatic content", states Ray Croce. I felt it was … Continued
Posted in
Uncategorized
Comments Off

on South Camden Theatre Company Announces September Bonus Show — RIPCORD
SOUTH CAMDEN THEATRE COMPANY PLANS TO CELEBRATE FEMALE PLAYWRIGHTS WITH FOUR PRODUCTIONS DURING THEIR 2018 SEASON South Camden Theatre Company to produce two regional premieres, one world premiere and one show by two-time Pulitzer Prize winner, Lynn Nottage. Camden, New … Continued
Posted in
Uncategorized
Comments Off

on SCTC Announces 2018 Season
The Areas Hottest Off-Broadway Theatre
The Waterfront South Theatre is situated just a block south of Broadway and Ferry Avenues in the Waterfront South neighborhood of Camden, this gorgeous state-of-the-art theater was designed to be reminiscent of Walt's Cafe, the corner bar, that once stood on this corner.
Today, 96 seats and thousands of theatre patrons a year have replaced the bar stools and shipyard workers that at one time called this corner of Camden "home".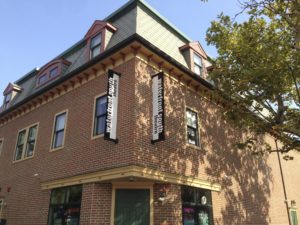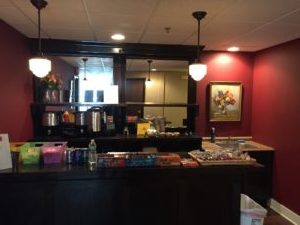 CLICK to see more about the Waterfront South Theatre and how you can use the space.

Funding has been made possible in part by the Camden County Cultural & Heritage Commission at Camden County College, through the New Jersey State Council on the Arts/Department of State, a partner agency of the National Endowment for the Arts.