Up Next At The Waterfront South Theatre…
Join us Sunday, July 29th at 1:00pm for this engaging film and after show conversation.
This is a FREE event and everyone is encouraged to attend. 
Our 2018 Theatre Season — Celebrating Female Playwrights — Continues In September
South Camden Theatre Company is proud to present an entire season of women playwrights, who celebrate life, bring us fantastic comedy, historical accounts, powerful drama and stories of life. READ MORE HERE
By The Water By Sharyn Rothstein Opens September 7, 2018

BUY TICKETS FOR OUR NEXT MAIN STAGE PRODUCTION HERE!
By The Water — A Regional Premiere Play
This Superstorm drama is a force of nature." —Time Out (New York).
Hurricane Sandy has just ravaged the lifelong Staten Island home of Marty and Mary Murphy. But the storm has ripped apart more than just the walls: with their neighbors too devastated to stay, the couple's beloved community is in danger of disappearing forever. Determined to rebuild, Marty wages a campaign to save his neighborhood and his home, but when the Murphys' sons arrive to help their parents dig out, past betrayals come rushing to the surface. With fierce compassion and poignant humor, BY THE WATER reminds us that the very powers that tear us apart can also bring us together.
BY THE WATER traces the impact of a devastating natural disaster on a middle class couple who were already trudging uphill. Drawn with acute sympathy and in gritty detail, the play dramatizes the kind of story that filled newspapers in the months after Hurricane Sandy. It's clear from the pungent dialogue—which is seasoned with salty humor—that Rothstein knows these characters inside out."
"Four stars! BY THE WATER is a solid play about a dissolving world; the Murphys may have built on sand, but Rothstein builds on bedrock. —The New York Times.
"A first-rate play. Before she reaches her bittersweet ending, Rothstein has examined a strong marriage that's greatly tested and has probed deeply into fractious parent-child relationships. What she's wise about demonstrating is the multi-faceted nature of love." —Huffington Post.
Anchoring Waterfront South's Art Scene
With the opening of the new Camden FireWorks, an artist loft space and gallery, and The Camden Shipyard and Maritime Museum, Brigid's House and the soon to be completed Nick Virgilio Writers House along with the existing artist studio of Mickey McGrath's BeeStill Studios, and Camden's Center For Environmental Transformation, and the Heart Of Camden Michael J. Doyle Field House, there is quite a lot to see and do.
Together we are building a strong community of arts, culture and family life here in the Waterfront South neighborhood of Camden.
The South Camden Theatre Company is a 501(c)(3) nonprofit professional theatre company dedicated to helping revitalize the City of Camden, New Jersey by producing meaningful, professional theater in the City's Waterfront South District. South Camden Theatre Company stages classic plays, comedies and original works as the resident theatre company at The Waterfront South Theatre.
Our Latest News
JUNE 12, 2018 – CAMDEN, NJ FRANKLY FATHER'S DAY — A SINGING AND SWINGING JAZZ EVENT FEATURING THE FRANK SINATRA SONGBOOK Philadelphian Bruce Klauber's credentials would take up a book to cover, but to list a few, he is an … Continued
Posted in
Uncategorized
Comments Off

on Frankly Father's Day — A Singing & Swinging Sinatra Tribute
NEWS RELEASE "We are super excited to continue our season, Celebrating Female Playwrights with our friend, Lee Kiszona's play Artemisia", states Ray Croce. "Lee has acted and directed here at South Camden Theatre Company over the past years. To … Continued
Posted in
Uncategorized
Comments Off

on Artemisia — A World Premier Opens May 4
The Areas Hottest Off-Broadway Theatre
The Waterfront South Theatre is situated just a block south of Broadway and Ferry Avenues in the Waterfront South neighborhood of Camden, this gorgeous state-of-the-art theater was designed to be reminiscent of Walt's Cafe, the corner bar, that once stood on this corner.
Today, 96 seats and thousands of theatre patrons a year have replaced the bar stools and shipyard workers that at one time called this corner of Camden "home".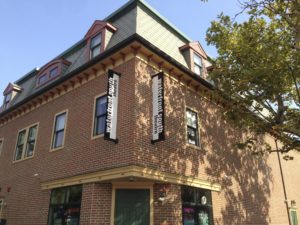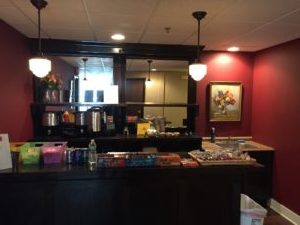 CLICK to learn more about the Waterfront South Theatre and how you can use the space.

Funding has been made possible in part by the Camden County Cultural & Heritage Commission at Camden County College, through the New Jersey State Council on the Arts/Department of State, a partner agency of the National Endowment for the Arts.