BUY TICKETS FOR OUR EVENTS HERE!
Our 2018 Theatre Season — Celebrating Female Playwrights
South Camden Theatre Company is proud to present an entire season of women playwrights, who celebrate life, bring us fantastic comedy, historical accounts, powerful drama and stories of life. READ MORE HERE

BUY TICKETS FOR OUR NEXT MAIN STAGE PRODUCTION HERE!
Artemisia — A World Premiere Play
A celebration of art, women in art, and a lesson that history is bound to repeat itself, in art as in life. 
Artemisia Gentileschi changed the history of art for women yet is widely unknown outside (and even inside) the art community. Her experiments with the color palette created "Gentileschi amber" and developed new ways to color and fix paintings. 
She was the first woman to be allowed to attend art school, become a sponsored artist of Cosimo DeMedici, paint scenes of Biblical violence, and try a man for rape.
She also faced the same struggles that women artists face today. She fought against sexism and sexual aggression, plagiarism, and repression. Her paintings reflect her violent struggle against her time.
Artemisia is a wild ride of fact and fantasy that takes the audience through the canals, cathedrals, and studios of Venice with malingering artists, murderous courtesans, and malicious barmaids. READ MORE>>
Anchoring Waterfront South's Art Scene
With the opening of the new Camden FireWorks, an artist loft space and gallery, and The Camden Shipyard and Maritime Museum, Brigid's House and the soon to be completed Nick Virgilio Writers House along with the existing artist studio of Mickey McGrath's BeeStill Studios, and Camden's Center For Environmental Transformation, and the Heart Of Camden Michael J. Doyle Field House, there is quite a lot to see and do.
Together we are building a strong community of arts, culture and family life here in the Waterfront South neighborhood of Camden.
The South Camden Theatre Company is a 501(c)(3) nonprofit professional theatre company dedicated to helping revitalize the City of Camden, New Jersey by producing meaningful, professional theater in the City's Waterfront South District. South Camden Theatre Company stages classic plays, comedies and original works as the resident theatre company at The Waterfront South Theatre.
Our Latest News
NEWS RELEASE "We are super excited to continue our season, Celebrating Female Playwrights with our friend, Lee Kiszona's play Artemisia", states Ray Croce. "Lee has acted and directed here at South Camden Theatre Company over the past years. To … Continued
Posted in
Uncategorized
Comments Off

on Artemisia — A World Premier Opens May 4
FOR IMMEDIATE RELEASE: JANUARY 15, 2018 South Camden Theatre Company Introduces Their Camden Resident Ticketing Program For Their 13th Season — Celebrating Female Playwrights Camden, New Jersey:  South Camden Theatre Company's Board of Directors is pleased to announce the Camden Resident … Continued
Posted in
Uncategorized
Comments Off

on Camden Resident Ticketing Program Announced
The Areas Hottest Off-Broadway Theatre
The Waterfront South Theatre is situated just a block south of Broadway and Ferry Avenues in the Waterfront South neighborhood of Camden, this gorgeous state-of-the-art theater was designed to be reminiscent of Walt's Cafe, the corner bar, that once stood on this corner.
Today, 96 seats and thousands of theatre patrons a year have replaced the bar stools and shipyard workers that at one time called this corner of Camden "home".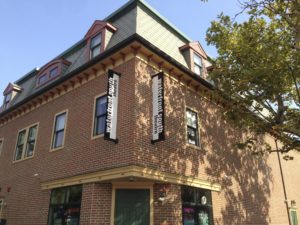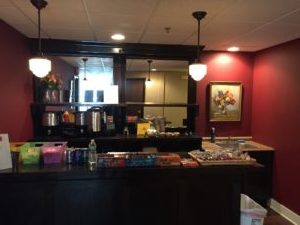 CLICK to see more about the Waterfront South Theatre and how you can use the space.

Funding has been made possible in part by the Camden County Cultural & Heritage Commission at Camden County College, through the New Jersey State Council on the Arts/Department of State, a partner agency of the National Endowment for the Arts.