Season 12 Continues
in January, but there's more…

Next up on our stage, celebrate the holiday with a musical performance by THE SPARKLE PONY BAND. Enjoy wine, food and amazing music by this very popular Philadelphia-based new/bluegrass band. They are amazing! You can hear their music here: www.sparkleponyband.com
South Camden Theatre then takes you on a ride inside the lives of the characters of WATER BY THE SPOONFUL by Quiara Alegría Hudes. This is a heartfelt and poetic meditation of lives on the brink of redemption and self-discovery during a time of heightened uncertainty. It is a drama peopled by characters who have traveled a long way in the dark. Yet it gives off a shimmering, sustaining warmth.
SCTC then takes on a comedy with a message. THE MISS FIRECRACKER CONTEST, a Southern literature play written by Beth Henley. Set in Brookhaven, Mississippi, the play explores the themes of femininity, beauty, and the need to be accepted. We'll end our season with a drama that is certain to be a powerful piece on stage, MY NAME IS ASHER LEV by Aaron Posner. This is a powerful story of a boy prodigy who must be a painter at any cost — against the will of his family, community and the Jewish tradition.

Anchoring Waterfront South's Art Scene
With the opening of the new Camden FireWorks, an artist loft space and gallery, The Camden Shipyard and Maritime Museum scheduled to open in September, and the soon to be completed Nick Virgilio Writers House along with the existing artist studio of Mickey McGrath, there is quite a lot to see and do.
Together we are building a strong community of arts, culture and family life here in the Waterfront South neighborhood of Camden.
The South Camden Theatre Company is a 501(c)(3) nonprofit professional theatre company dedicated to helping revitalize the City of Camden, New Jersey by producing meaningful, professional theater in the City's Waterfront South District. South Camden Theatre Company stages classic plays, comedies and original works as the resident theatre company at Waterfront South Theatre. South Camden Theatre Company is a proud member of The New Jersey Theatre Alliance, South Jersey Cultural Alliance, and the Greater Philadelphia Cultural Alliance.
---
Our Latest News
CAMDEN, N.J. — November 28, 2016 – South Camden Theatre Company, a nonprofit professional theatre organization located in Camden, New Jersey is proud to present SPARKLE PONY BAND – Live on stage! South Camden Theatre Announces Their End-Of-Year Fundraising Event. … Continued
Posted in
Uncategorized
Comments Off

on Sparkle Pony Band – Live On Stage!
CAMDEN, N.J. — August 19th, 2016 – South Camden Theatre Company, a nonprofit professional theatre organization located in Camden, New Jersey will present four, full-length, professional productions during their 2016-2017 Season 12. The shows include, "The Emperor Jones" by … Continued
The Areas Hottest Off-Broadway Theatre
The Waterfront South Theatre is situated just a block south of Broadway and Ferry Avenues in the Waterfront South neighborhood of Camden, this gorgeous state-of-the-art theater was designed to be reminiscent of Walt's Cafe, the corner bar, that once stood on this corner.
Today, 96 seats and thousands of theatre patrons a year have replaced the bar stools and shipyard workers that at one time called this corner of Camden "home".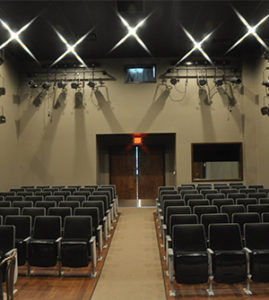 CLICK HERE to see more information about the Waterfront South Theatre.
---

Funding has been made possible in part by the Camden County Cultural & Heritage Commission at Camden County College, through the New Jersey State Council on the Arts/Department of State, a partner agency of the National Endowment for the Arts.