Directed By Ms. Connie Norwood
STARRING ERIC CARTER & WENDI SMITH
An Unknown Mountaintop – A Review By Ruth K. Brown
With this title, I do not refer to the "I've Been to the Mountaintop" speech delivered so eloquently by Martin Luther King, Jr, the orator, and referenced so frequently by others nowadays. I am referring to what playwright, Katori Hall, and director, Connie Norwood, hoped to teach the audience about Martin Luther King, Jr, the man. Timing is everything, as they say, and Hall sets this production on the evening before King is assassinated on the balcony of his hotel room.
South Camden Theater Company (SCTC) took a few brave and creative steps by presenting this production of Hall's work. First, COVID made traditional theater impossible and so SCTC decided as many other theaters have done already to present their staged reading as a recording. Second, SCTC left the production as a staged reading instead of trying to effect a full production. Third, and here is where SCTC – always the ingenious ones – moved ahead of other theaters in the area. They hired a videography company, Silver Octopus, founded by Danny Donnelly and Brian Keeman, to record their audience-free production and then to stream it with 48-hour viewing windows over two weekends in December.
With the opening scene, Norwood helps to 'place' the audience in the rather stark, earth-tone colored 1960's Southern hotel room by having Wendi Smith, playing Camae, the hotel maid and so much more, review the pieces in the room 'flossing it up' for the arrival of their already-famous hotel guest. When King, played by Eric Carter, enters the room and calls down for a cup of coffee, the audience sees a weary man, a lonely man, a needy man, a struggling man. Hall with Norwood's light directorial touch fuels the entire production with the five stages of grief: denial, anger, bargaining, depression and acceptance. Norwood helped Carter expand on each stage by delivering Hall's dialogue with honesty and passion. The symbology used by Hall is also bold and useful for both Carter and Smith. The stark set allows absolute focus on what is being said; and both actors make themselves multi-faceted, amusing and threatening as the need arose. The loud thunderclaps of an impending storm punctuate the emotion of what is being said. The carefree initial mention and yet phenomenally important reveal of God as a black female made me feel that the ingrained 'white privilege' of my perspective was to be left behind in this production. Black struggle, black passion, black community involvement, black needs from those around King and those farthest from him demanded a high degree of commitment from audience members. This was NOT the Martin Luther King, Jr., the maligned and yet loved member of the public … NO! this was Martin Luther King, Jr, the man, who fought every day with the sense of popularity and prestige afforded to him working instead to achieve the passionate pleas for justice and community and world peace that filled his soul.
Carter is simply breathtaking as his vulnerability and power are used where needed to bring all of King's aspects to life. The clever reaction shots from Silver Octopus enabled the audience to have both the total sense of two people in a room and yet the depth of response from each of them as conversations ebbed and flowed. The talented Smith is endearing, enticing, entertaining and finally enlightening as she allows her character facets to be revealed in response to Carter's troubled King. Silver Octopus facilitated much of a 'theater vibe' by combining the wide shots of the entire set together with individual shots and close-ups best known to us from the movies. As is usually the case, the use of scripts on stage and the minimal movement were both soon forgotten when actors and technology of this caliber are delivering the meaning of the emotion-heavy script.
I had to stream it twice to make sure I comprehended the complex nature of this work. We, as an audience, have a unique opportunity to learn about someone else in a way that is normally reserved only for our loved ones.
When I decided to provide 'comments' I was uncomfortable as video is not my experience. However, theater is something I am VERY familiar with, and viewing this production gave me the sense of theatre more than any of the ZOOM productions I have seen to date. This is just MY opinion, and I will not detail my decision. It will be a personal decision for everyone trying to 'exercise' their theater muscles during this epidemic.
A wonderful piece of recorded and streamed video of a production well worth seeing. Already looking forward to their next even-more-courageous attempt at videoing a full production!
Ruth K. Brown
Eastern States Theater Association President
Wilmington, DE
As President of ESTA, my goals are to firm up the infrastructure for the organization and then to strengthen the financial aspects as our annual multi-state festival.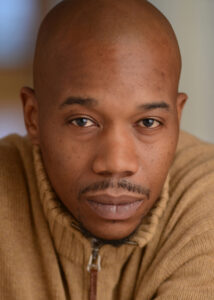 A gripping reimagination of events the night before the assassination of the civil rights leader Dr. Martin Luther King, Jr.
"The Mountaintop" is set on April 3, 1968. It's the day before the assassination of well-known activist Rev. Dr. Martin Luther King Jr. The story takes place in room 306 of the Lorraine Motel in Memphis, Tennessee, — the room where Dr. Martin Luther King Jr. stayed during his final night.
As actor Eric Carter, playing Marting Luther King, Jr. makes his way onto the stage, you'll be transported to that night. You'll hear Dr. King playing with different words and phrases in preparation for a speech. Such phrases as, "Why America is going to hell" is one that you'll hear.
The play comes across as a source of comfort for many Americans who to this day just can't seem to make sense of the tragedy that occurred. Here Dr. King is retreating to the comfort of his hotel room after delivering the mountainous speech "I've Been to the Mountaintop". Not feeling all that great and wore out, he's been let down by the turnout for his speech and appearance… he apparently was expecting much more. He's somewhat paranoid as he checks around the room for listening devices.
We are soon introduced to another character: Camae, a motel maid, played by Wendi Smith. She enters the show bringing Dr. King some coffee and is clearly a spirited personality.
It doesn't take long before you can see there's a certain chemistry between Camae and Dr. King. Some could speculate that this is common with Dr. King and his reputation for being somewhat of a womanizer. Her flirtatious spirit brings a sharp edge to her personality.
A young beautiful woman, Camae is far from the innocent one she initially appears to be. Her candor seems to make it easy for Dr. King to relax and it doesn't take long at all before he begins putting some of his smooth moves on her. She handles it perfectly without missing a beat and even seems to leave his flirtations somewhat open to being successful.
The Mountaintop seems to try to show something different – that although we know tomorrow will be his last day, we aren't dwelling on that. Instead, it seems to try to show the intriguing time he may have actually had on his last night there in his motel room.
HOW TO WATCH
When you make a household viewing donation of $15.00 plus a $2.50 handling fee, you will have 48 hours to watch the show. If you live in a Camden zip code you will be able to purchase a viewing for $5.00 plus a $2.50 handling fee. You will also have 48 hours to stream the video.
USE CODE SCTCTOP TO UNLOCK TICKETING!
________________________________________________
"Even before the first flash of lightning—and there will be plenty of that before evening's end—an ominous electricity crackles through the opening moments of THE MOUNTAINTOP." —NY Times.
"[THE MOUNTAINTOP] crackles with theatricality and a humanity more moving than sainthood." —NY Newsday. "
"…as audacious as it is inventive…[a] thrilling, wild, provocative flight of magical realism…Hall keeps her audience guessing…This is playwriting without a net, a defiant poke in the eye of all historical conventions and political correctness…The King that is left after Hall's humanization project is somehow more real and urgent and whole." — Associated Press.
___________________________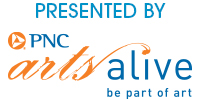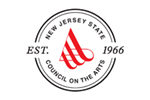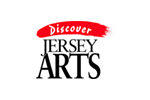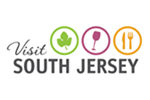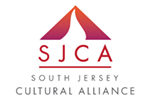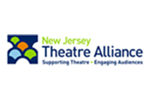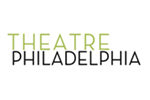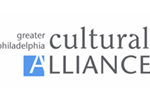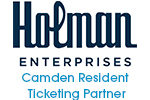 Funding has been made possible in part by the Camden County Cultural & Heritage Commission at Camden County College, through the New Jersey State Council on the Arts/Department of State, a partner agency of the National Endowment for the Arts.