This show will be streamed online. Purchase streaming rights for a 48-hour viewing timeframe. Choose between these two weekends to view the show. December 4-6 or December 11-13
PURCHASE TICKETS BELOW!
Mountaintop by Katori Hall
Directed By Ms. Connie Norwood
STARRING ERIC CARTER & WENDI SMITH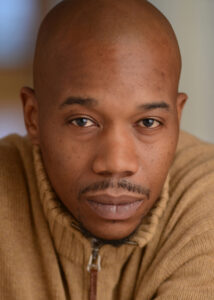 A gripping reimagination of events the night before the assassination of the civil rights leader Dr. Martin Luther King, Jr. 
"The Mountaintop" is set on April 3, 1968. It's the day before the assassination of well-known activist Rev. Dr. Martin Luther King Jr. The story takes place in room 306 of the Lorraine Motel in Memphis, Tennessee,  — the room where Dr. Martin Luther King Jr. stayed during his final night.
As actor Eric Carter, playing Marting Luther King, Jr. makes his way onto the stage,  you'll be transported to that night. You'll hear Dr. King playing with different words and phrases in preparation for a speech. Such phrases as, "Why America is going to hell" is one that you'll hear.
The play comes across as a source of comfort for many Americans who to this day just can't seem to make sense of the tragedy that occurred. Here Dr. King is retreating to the comfort of his hotel room after delivering the mountainous speech "I've Been to the Mountaintop". Not feeling all that great and wore out, he's been let down by the turnout for his speech and appearance… he apparently was expecting much more. He's somewhat paranoid as he checks around the room for listening devices.
We are soon introduced to another character: Camae, a motel maid, played by Wendi Smith. She enters the show bringing Dr. King some coffee and is clearly a spirited personality.
It doesn't take long before you can see there's a certain chemistry between Camae and Dr. King. Some could speculate that this is common with Dr. King and his reputation for being somewhat of a womanizer. Her flirtatious spirit brings a sharp edge to her personality.
A young beautiful woman, Camae is far from the innocent one she initially appears to be. Her candor seems to make it easy for Dr. King to relax and it doesn't take long at all before he begins putting some of his smooth moves on her. She handles it perfectly without missing a beat and even seems to leave his flirtations somewhat open to being successful.
The Mountaintop seems to try to show something different – that although we know tomorrow will be his last day, we aren't dwelling on that. Instead, it seems to try to show the intriguing time he may have actually had on his last night there in his motel room.
HOW TO WATCH
When you make a household viewing donation of $15.00 plus a $2.50 handling fee, you will have 48 hours to watch the show. If you live in a Camden zip code you will be able to purchase a viewing for $5.00 plus a $2.50 handling fee. You will also have 48 hours to stream the video.
USE CODE SCTCTOP TO UNLOCK TICKETING!
________________________________________________
"Even before the first flash of lightning—and there will be plenty of that before evening's end—an ominous electricity crackles through the opening moments of THE MOUNTAINTOP." —NY Times.
"[THE MOUNTAINTOP] crackles with theatricality and a humanity more moving than sainthood." —NY Newsday. "
"…as audacious as it is inventive…[a] thrilling, wild, provocative flight of magical realism…Hall keeps her audience guessing…This is playwriting without a net, a defiant poke in the eye of all historical conventions and political correctness…The King that is left after Hall's humanization project is somehow more real and urgent and whole." — Associated Press.
___________________________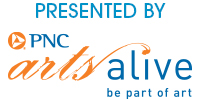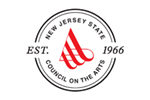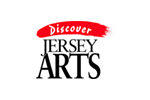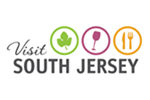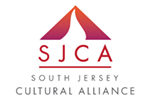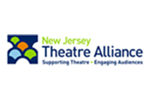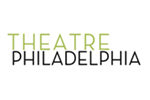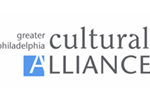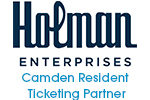 Funding has been made possible in part by the Camden County Cultural & Heritage Commission at Camden County College, through the New Jersey State Council on the Arts/Department of State, a partner agency of the National Endowment for the Arts.