"Alabama Story": A New Play About Books, Race, Censorship and the American Character
A New Jersey Regional Premiere
On Stage September 15, 16, 17, 22, 23, 24, 29, 30, October 1, 2023
Friday and Saturday evenings at 8:00 PM | Sundays at 2:00 PM
"Alabama Story is exuberant, hilarious, and timely. A children's picture book is at the heart of Kenneth Jones' crowd-pleasing and imaginatively theatrical comedy-drama inspired by the real-life conflict between an enlightened librarian and a bigoted politician. At a time when intolerance is on the upswing and empathy is under siege, Alabama Story is just the play we need. Jones brings an exuberant wit to this potentially preachy material."
— St. Louis Post Dispatch
About the play…
As the Civil Rights movement is brewing, a controversial children's book about a black rabbit marrying a white rabbit stirs the passions of a segregationist State Senator and a no-nonsense State Librarian in 1959 Montgomery, Alabama. Meanwhile, the story of two childhood friends — an African-American man and a woman of white privilege, reunited in adulthood — provides a private counterpoint to the public events swirling in the state capital. Political foes, star-crossed lovers, and one feisty children's author inhabit the same page in a Deep South of the imagination that brims with humor, heartbreak, and hope. Inspired by true events.
"A disarmingly engaging drama." "Thoughtfully written." "Nuanced." "Well-layered." "A modest little gem of a production."
— Atlanta Journal Constitution
"An Alabama Story that has national relevance. The 2015 play feels timely, resonating with this era's racial tensions, the 'she persisted' meme, and continuing controversy over the Old South's legacy. The topicality of Alabama Story infuses a theatrical moment that feels spontaneous yet intriguingly layered."
— The Washington Post

Purchase your tickets for the NJ Regional Premiere of "Alabama Story" here.
WHO'S WHO IN THE CAST
Anne Allen as Emily Wheelock Reed
She/Her
I am beyond excited and humbled to bring Emily Reed's poignant story to you and hope I do justice to this brave women.
I have been doing theater for over 27 years and have appeared in too many productions to list. I've also been seen in commercials for Blue Cross/Blue Shield, The Vanguard Group, Philadelphia Tourism, Christiana Hospital, OVC, Main Line Health, Sears, Smithkline, Comcast, and Cooper Hospital to name a few. TV appearances include Forensic Files, Killer Profiles, QVC, Seeking Solutions with Suzanne, as well as many Industrial Films.
I want to acknowledge and thank all my dear friends for always supporting me over the years. Especially my love and gratitude to my wonderful children Dawn and Don, who have always been by my side encouraging and cheering me on in this crazy life of theater. My fabulous granddaughter Catie, a constant source of pride and never shows her embarrassment of her crazy grandmom. To the love of my life, Ed, who no matter what, supports and encourages me always. An added thanks to my son Don for pushing me to get involved in theater all those years ago, always helping me to create the characters with his wonderful costumes and his eye for detail. I love you all and will be forever grateful!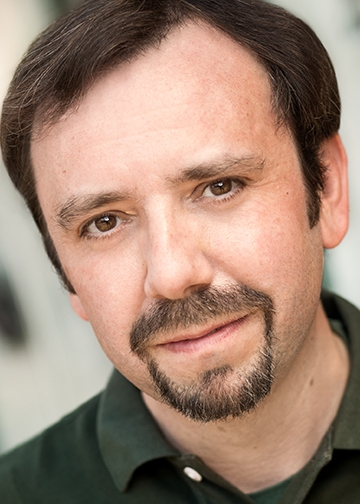 Eric Rupp as Garth
He/Him
Eric is excited to be making his South Camden Theatre Company debut. Eric has been performing in the Philadelphia area for over a decade, and has most recently appeared in A View from a Bridge (Eddie) at Playcrafters of Skippack, Much Ado About Nothing (Benedick) at Players Club of Swarthmore, and Blithe Spirit (Charles) at Barley Sheaf Players. Eric received his BFA in Acting from NYU's Tisch School of the Arts.
Gene Dale as Senator E.W. Higgins
He/Him
Gene is thrilled to be performing with the South Camden Theatre Company. A longtime fan, he has watched quality shows on the Camden waterfront for years. Previous stage credits include roles at Hedgerow Theatre, Bristol Riverside Theatre, Simpatico Theatre, Wilma Theater, Iron Age Theatre, and REV Theatre Company. Thank you, Miss Connie, for your wisdom and leadership. Cheers!
Emily-Grace Murray as Lily Whitfield
She/Her
Emily-Grace is excited to be working with South Camden Theatre again, particularly in such a beautiful and poignant show. A few of her previous credits include Yo, Vikings!, Mother of the Maid, Other Desert Cities, and Book of Days at PCS; Proof and Constellations at Steel River Playhouse; Cabaret and Leading Ladies at Spotlight Theatre and Lettice and Lovage here at SCT. When not on stage, Emily-Grace is a Design Lead for a photography company; an Event Coordinator; and performs in commercials, tv, and film. "Every great dream begins with a dreamer. Always remember, you have within you the strength, the patience, and the passion to reach for the stars to change the world." — Harriet Tubman
If you've made it this far, make eye contact with someone in the audience and wink at them. Make them wonder.
Maurice Tucker as Joshua Moore
He/Him
Philadelphia-born and raised, Maurice (Reece) began his acting experience at Philadelphia's Freedom Theatre. His work started with Kash Goins's "VI Degrees" and "VII Deadly Sins". Some of his other credits include Chris Braak's "The Life of John Henry", Lynn Nottage's "Crumbs From The Table of Joy" and "Ruined"; Richard Hadley and Georgina Bard's "Mr. President, I'm Frederick Douglass"; Ossie Davis's "Purlie Victorious;" August Wilson's "Jitney", "King Hedley II" and "Two Trains Running"; Joe Paprzycki's "Purple Hearts", Eugene O'Neill's "Emperor Jones", Karen Smith's "57", Thomas Gibbons "A House With No Walls", Shav'on Smith's "Tea With Frederick Douglass" and Gabriel Jason Dean's "Terminus". "I just want to bring intelligence to the stage and to the experience." He thanks his family for their support and thanks Connie for another opportunity! His performances during this run are dedicated to the spirit and memory of the life, love and legacy of the late Clara Elizabeth Tucker (Grandmom).
Adam Brooks as Thomas Franklin
He/Him
Born in Philadelphia, Mississippi, based in Philadelphia, PA! TV: Mr. Robot (Co-star; USA Network); Regional Theater: Malcolm in Macbeth (The Ritz Theatre Company), Lysander in A Midsummer Night's Dream and Berenger in Rhinoceros (Gene Frankel Theatre), Scott in The Warrior Heroes of Kala Kay (Hudson Guild Theater), Noah in Black Hollow (The Argo Collective), Macbeth in Macbeth (Hudson Shakespeare Company); Co-host of The SpellCast D&D podcast. Many thanks to Roe and @AMATalentAgency! This performance is dedicated to his wife, Kelsey, his mother, Ginger, and his grandmother, Fay.
Meet the Director and Playwright
Ms. Connie Norwood — Director
She/Her
I'm so excited and proud to be back directing at SCTC. Connie has worked with some of the best directors in Philadelphia: Walter Dallas, Bob Hedley, and Jan Silverman to name a few. Her roles have varied from the infamous Ma Rainey in Ma Rainey's Black Bottom to being a preacher's wife in Back to the Ole Landmark. Connie is a resident of Philadelphia and a graduate of Temple University. She has worked in theater since 1968 as a performer and director. She added another talent to the theater, writing. In Due Season, a gospel musical, performed in 2006 at the Prince Music Theater. Connie has directed dramas and comedies including According to Plan, Welcome Home Eddy, Tom, Dick, and Harriet, Back to the Old Landmark, and Skelonton Crew at Stagecrafters among many others. She has directed several of Rev. Johnny Thompson's Productions, including Anointed to Sing the Gospel, Grand Ole Night, Master, I Want to Live, and the one-woman shows Black Sistah with a Capitol B and Coconut Therapy. She served as a Guest Artist of Temple University Main Stage Productions from 1998-2001. She also served as Associate Artistic Director and as Director of Youth Productions of the Point Breeze Performing Arts Center from 1993 – 2001. She has served continuously as Director /Dramaturgy/Actress for the Philadelphia Young Playwrights Festival/The Philadelphia Company from 1989 to the present and as Temple Reading Series 1989-Present. She has been a beloved director here at SCTC for many years. Her director's credits include, Tennessee Williams's plays including Suddenly Last Summer and Kingdom of Earth as well as August Wilson's King Hedley ll, and Lynn Nottage's Crumbs from the Table of Joy. She also directed the filming of The Mountain Top here during the pandemic.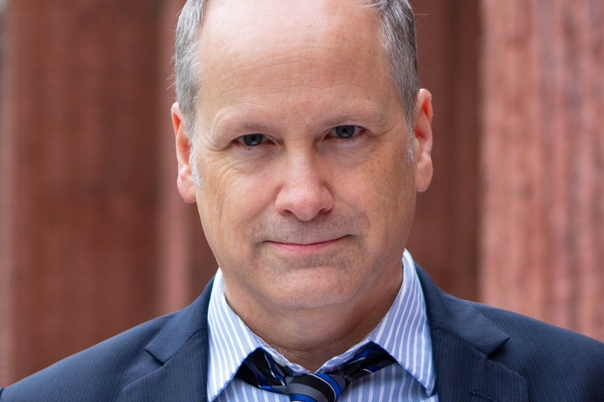 Kenneth Jones — Playwright
He/Him
Kenneth Jones' Alabama Story (published by Dramatists Play Service) has been seen in more than 45 cities around the U.S. His plays and musicals have been produced or developed at Pioneer Theatre Company, Repertory Theatre of St. Louis, Clarence Brown Theatre, Alabama Shakespeare Festival, Peninsula Players, Florida Studio Theatre, and beyond. Selected other works: Tennessee Williams Drank Here (Florida Studio Theatre commission); Two Henrys (O'Neill Semi-Finalist); Hollywood, Nebraska (a three-state rolling world premiere in 2022-23); Circa 1976 (O'Neill Semi-Finalist); Ten Minutes on a Bench; It Happened One Christmas (Pioneer Theatre Company); Naughty/Nice (stagerights.com). He is a member of BMI and Dramatists Guild. Born in Delaware County, PA, and raised in Michigan, he now lives in New York City. Visit ByKennethJones.com.
Funding has been made possible in part by the Camden County Cultural & Heritage Commission at Camden County College through the New Jersey State Council on the Arts/Department of State, a partner agency of the National Endowment for the Arts.