Directed By
Ray Croce, Sr., Artistic Director
Streamed On-Demand April 9, 10,11, 16, 17, 18

Confronting the school system
A Review by Cameron Kelsall
Pipeline, Dominique Morisseau's compelling exploration of the modern education system and those it does and doesn't privilege, showcases the pluck and polish of South Camden Theatre Company (SCTC). The 16-year-old company, based across the river from Philadelphia in Camden's Waterfront South neighborhood, delivers one of the strongest streaming productions I've seen from a local theater since the pandemic shutdown.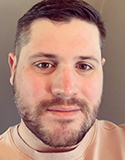 Nya (Sasha Allen) confronts a system that doesn't serve people who look like her and her son (Brian Neal.) 
Morisseau's work has been well-represented on area stages in recent years, particularly at People's Light in Malvern, which hosted the world premiere of her brilliant Mud Row in 2019. Pipeline, which debuted at New York's Lincoln Center Theater in 2017, in a production that was later shown on PBS, receives its regional premiere here. It's gained a fair amount of traction on regional stages since its first appearance, likely due to the timely social issues it addresses.
The power of education?
The title refers to the "school-to-prison pipeline," a well-established concept that connects harsh educational policies with a tendency to criminalize young people, especially those from marginalized communities. Morisseau considers the issues from two sides. Nya Joseph (Sasha Allen), her protagonist, is a passionate public-school English teacher. Although not ignoring the systemic disadvantages that her students face, she believes in the power of education as a force for social good.
Nya also sends her son Omari (Brian Neal) to a predominantly white boarding school several hours away from their home community. The play's inciting incident, described but not seen, involves Omari lashing out at a teacher for making a comment he perceived as racist. As Omari faces expulsion, Nya confronts how the system she works within does not support students who look like her son, or herself, regardless of their location or prestige.
Big-picture drama
When I first saw Pipeline several years ago, I found it thought-provoking and sincere, though somewhat lacking in dramatic thrust. That feeling remains. Morisseau's focus sits squarely with the big-picture elements of the story, sometimes to the detriment of character development. Even though Nya and Omari are given significant stage time, they can feel somewhat thinly drawn; other supporting characters, like Nya's distant ex-husband (Nathan Alford-Tate) or Omari's well-meaning girlfriend (Shawneka Ponder), are even less fleshed out. Laurie, a foul-mouthed colleague of Nya's who remembers the days of corporal punishment with fondness, verges on caricature, despite a restrained performance from Libby White.
The play clocks in at 85 brisk minutes, and it's the rare case of a recent dramatic work that could benefit from some extra length. Morisseau's best writing shows that she is capable of addressing the macro- and micro-elements of this issue with equal finesse, as in a tense scene between Omari and his estranged father. And when Nya gives a lesson on Gwendolyn Brooks's "We Real Cool," we sense her skill at reaching students, even though it largely unfolds as a monologue.
Seamless and engrossing
Despite my reservations about the play, SCTC's production, under Raymond Croce's tense direction, is virtually faultless. Allen conveys Nya's enthusiasm and her world-weariness, often adding layers that aren't in the script. She and Neal communicate a strong parental bond. And when Neal finally gives voice to the episode that led to Omari's breaking point, his performance is heartbreaking.
The production itself was filmed on the stage of SCTC's longtime home, the Waterfront South Theatre, and it felt so welcome to see the performers interacting together inside an auditorium. An SCTC spokesman told BSR that the rehearsal process began virtually before moving to masked, socially distanced in-person run-throughs and that all personnel received rapid Covid tests on the day of filming.
The cinematography and editing create a seamless, engrossing experience. Morisseau wrote projections into her script, and they are rendered here as interstitial montages, which add context and clarity to the surrounding scenes. I don't know SCTC's budget, but I came away more impressed on a technical level than I have from offerings by other, more well-established companies.
The success of Pipeline bodes well for SCTC's other planned digital productions, which include Daphne's Dive—a Philly-set play by locally born writer Quiara Alegría Hudes—and The Brothers Size, by Academy Award-winner Tarell Alvin McCraney. It also serves to remind audiences they should always keep an eye on what the smaller theaters in our region are getting up to. You may be pleasantly surprised.
AN ALMOST EMPTY HEART
A Review By Ruth K. Brown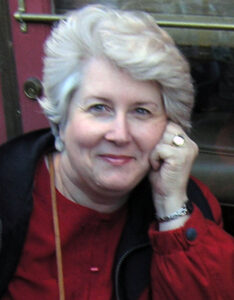 The regional premiere production of PIPELINE by Dominique Morisseau opened on Friday, April 9th at the South Camden Theater Company (SCTC). The previous works I have seen at SCTC have been thoughtful, energetic, and well produced. SCTC does not stay away from controversy or the exploration of hurt, and PIPELINE brought much of both back to the SCTC stage. Filmed by the inventive and well-coordinated efforts of Silver Octopus Productions run by Danny Donnelly and Brian Keenan, PIPELINE is a troubling visit to a young adult man's life that far too few of us understand and even more tragically don't even try to understand. Even if we do find a way to understand, there are many cultural and societal barriers that exist almost solely to thwart success in that life. Every day parents, whether as singles or as a couple, make decisions for their young children. As these children grow older their experiences both outside and inside the home form even larger parts of the psyches of these growing adults. Morisseau has presented the audience with a situation in which divorced parents have made a decision for their son involving his education, and the consequences of that decision are devastating for all those involved.
PIPELINE is written with depth and verbal virtuosity by Ms. Morisseau. The cast assembled by the director, Ray Croce, and the rest of the SCTC production staff has provided a thought-provoking series of "scenes" using a combination of outside-the-theatre location shots, voiceovers, and filmed backdrops meshing with minimal but effective staging. The scenes move the storyline with fluidity keeping the audience involved never allowing them to be lost as to whether the scene is one of 'inclusion' or of 'exclusion'. The interpersonal relationships are certainly defined by these two concepts. Brian Neal brilliantly plays Omari, the troubled son, boyfriend, and imperiled student. Neal embodies both of these concepts as he moves easily from one difficult conversation to another. The audience never sees the seething rage beneath his facade until he faces the reason for it.
In the opening scene Nya, a distraught mother, played emotionally and a little unevenly by Sasha Allen, makes phone calls to introduce others and to establish her current relationship with them. The videography then takes over to set the school scene of the "third strike event" that is at the crux of her son's educational future. A very interesting scene occurs early as Nya's concepts of the Gwendolyn Brooks poem, We Real Cool, are presented juxtaposed with a reading by her son. Later on, when the audience hears the same poem read with none of Nya's interpretation, the difference is glaring. School conflicts between teachers, students, and security are handled expertly by Allen, Libby White, and Nakia Dillard. White's beleaguered and opinionated character is both returning from a wounding at the hands of a student's parents while still fighting for opportunities to do more for the children in her care. She wonders aloud about her charges with the question "Are they growing DOWN?".  White gives this role reality, strength, and credibility. Much the same is done by Dillard with the character of Dun, school security guard. Dillard effectively treads a thin line between trying to be a positive presence and pressure relief valve for the teachers and having to cope with the low status and even lower level of appreciation for the unfortunately vital role of security now required at public schools. In Dillard's faceoff with Nya's ex-husband, Xavier, played by Nathan Alford-Tate in a pivotal hospital scene, the tension is thick; and director Croce allows the looks and silences between the two men to inform the audience of their feelings for each other. Alford-Tate provides a fully developed study of a man to whom working is a successful show of love and even though he can speak the words of true love and caring, his actions are remote and damaging to his family. Shawneka Ponder has the difficult job of portraying a 'street girl' whose anger at her boyfriend for being 'excluded' from his life is at odds with the love she feels. Ponder does a fine job with the performance although Croce doesn't succeed as well with the direction of this scene. Both women are stilted and don't show the emotional layering to adequately define the stress these two women feel around each other concerning the young man they both love.
Take the time you need to stream this artistic investigation of struggling people, their decision-making, how their love for each other frames their decisions, and their aftermath. There are decisions made and relationships broken while Morisseau's in-depth analysis still leaves the audience with a sense of movement for all of those who find themselves in this PIPELINE.
PIPELINE PRESENTED BY THE SOUTH CAMDEN THEATRE COMPANY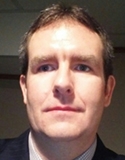 This April, the South Camden Theatre Company presented Dominique Morriseau's socially relevant exploration of the "school-to-prison pipeline" plaguing American communities. In keeping with COVID-19 protocols, the company made the performance available online. They gave audience members opportunities to rent the show from Friday, April 9th through Sunday, April 12th and again from Friday, April 16th through Sunday, April 18th. Raymond Croce, Sr. directed.
Ms. Morriseau's work contained elements that would appeal to those interested in a variety of topics. Pipeline explored contemporary social issues such as educational inequality, prejudice and family problems. For literature fans, the playwright worked in references to poetry and classic prose to construct her story.
Pipeline showed viewers the challenges of raising a child in the inner city. Following her divorce, Nya (played by Sasha Allen) and her ex-husband Xavier (Nathan Alford-Tate) sent their son Omari (Brian Neal) away to board at a private school. They viewed the more affluent surroundings as a pathway to a better life for him.
An implied racial incident at Omari's school ended these aspirations. Feeling "singled out" by a teacher who "provoked" him during a discussion of Richard Wright's Native Son, a physical altercation resulted. For this "third strike," Omari faced expulsion.
Haunted by the final words of Gwendolyn Brooks's poem, "We Real Cool," Nya feared her son would "die soon." Struggling with the challenges of parenting a child born with "oppressive rage," teaching in an inner-city school, and coping with a failed marriage, she battled to save her son.
Sasha Allen portrayed a woman trying to keep herself together while her world collapsed around her. Ms. Allen showed her character's sternness when questioning Omari's girlfriend Jasmine (Shawneka Ponder). Later, she showed the anxiety of a concerned mother when interrogating her son. Her impassioned speech to school administrators on Omari's behalf showed her sincere commitment to her son's wellbeing.
Brian Neal brought Omari's complex personality to the stage and screen. Mr. Neal showed his affectionate side in his scene with Ms. Ponder. When playing opposite Ms. Allen he expressed his passionate desire to be a good son. He showed the same sincerity through his wish that his mother would stop smoking and drinking.
Both performers complemented each other in the scenes framed by Ms. Brooks' "We Real Cool." As Ms. Allen taught the poem to her students. Mr. Neal recited its lines at another section of the stage. The juxtaposition of scenes complimented by Mr. Neal's powerful delivery made the performance a gripping experience. Ms. Allen's enactment of a breakdown added to its impact.
The playwright included a scene where Omari and his father shared a discussion. The tone diverged from that of the conversation with his mother. In this scene, Mr. Neal showed the character's "rage." In a vicious diatribe, he explained his deep loathing towards Mr. Alford-Tate. The latter's silence and measured departure enhanced the exchange's outcome.
The playwright included scenes that showed the world of an inner-city public school. Upon returning to work after having her face slashed, Laura (Libby White) encountered more violence. When two students began fighting in her classroom, she called the security guard, Dun (Nakia Dillard). Since she received a busy signal, Laura broke up the fight using a broom. One of the fighters ran to the principal's office and reported her.
This led to a tense argument between Ms. White and Mr. Dillard. She voiced her profanity-laden frustration with running a classroom. He answered with equal hostility. Mr. Dillard hollered about his "just above minimum wage" salary and the lack of resources to police the school.
Ms. Morriseau contrasted this setting with that of Omari's private school. Ms. Ponder suggested their parents sent them there to become "different people." They also believed that the "privilege" would "rub off on" her.  
Raymond Croce, Sr. fused the boundaries of film and live theatre through his direction of Pipeline. He interspersed cinematic shots, stills, and multiple camera angles to enrich the production. These techniques created a sense of time and place.
Samantha Smith served as Stage/Production Manager, Josh Samors handled Technical/Lighing Direction, Robert Bingaman managed Scenic Design, Ashley Reiter worked on Props, and as Associate Production Manager. Claudine Ayscue managed the Costuming.
The South Camden Theatre Company's production of Pipeline provided an incisive critique of contemporary American society. The realistic performances the actors delivered made it even more palpable. The combination made for an outstanding evening of theatre.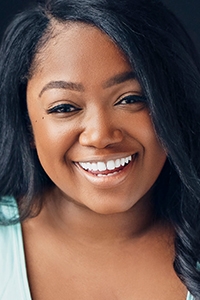 Sasha Allen as Nya
Sasha Allen is a native of the "Biggest Little City " in New Jersey ─ Camden! She is a curvy queen with great comedic timing who can also bring the drama. She is a two-time award-winning actor who holds a BA from Rutgers University. Sasha is a member of the Illustrious Delta Sigma Theta Sorority Incorporated and New York Women in Film & Television. With love for the art always in her heart she also sits on the board for South Camden Theatre Company. Sasha has not only graced the screen but has also walked many runways and held the title of being the face of two plus-size lines. Sasha teaches affordable acting classes online for all actors at TheTeachingArtist.com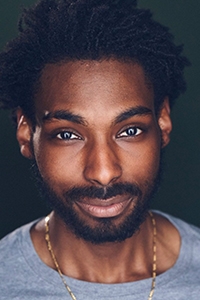 Brian Neal as Omari
Brian Neal is a Philadelphia native Actor and Writer. He began his acting career at a young age performing, as the Wizard, in the The Wizard of Oz. Since then he has been in works such as A Raisin In the Sun, Ruined and Hairspray. Brian would like to thank the cast and crew of "Pipeline" for their hard work and dedication during the production. 
Shawneka Ponder as Jasmine
Shawneka was born and raised in the Washington metropolitan area and is a professional actor, singer, dancer, and martial artist. She has appeared in all media, including the iconic plays, The Wiz and Vagina Monologues, films including From Here 2, Social Radical (on Amazon), The Rise of a Dragon, Habakkuk, and the hit web series, Oldhead, and Kindred. She studied musical theatre at the Studio Theatre Acting Conservatory, acting at Aikan Acts, The Actors District, The Teaching Artist, Voice Over with LaNisa Frederick, and communications and theatre at Bowie State University. She is proud to be a part of the Pipeline cast
Nathan Alford-Tate as Xavier
Nathan is an actor, and devising artist from Detroit, MI. Receiving his BFA in Acting from Western Michigan University and an MFA in Devised Performance from UARTS/Pig Iron. Credits include performances with Quintessence Theatre Group, Rachel at the National Constitution Center, FOURTEEN, Male Tears: A Clown Castration, and Fly Eagles Fly! Currently he is a company member with Almanac Dance Circus Theatre, where he has assisted in creating and performing in Grounds that Shout, Wild! at the Philadelphia Museum of Art. He is a proud artist from Detroit, excited to perform work written by another proud Detroit artist.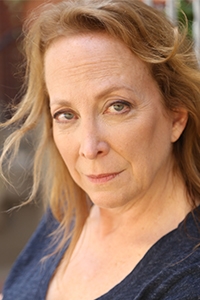 Libby White as Laurie
Libby acted (convincingly) as a lawyer and law professor for many years and decided to finally take up acting full time since it is a lot more fun. She has been involved in improv and sketch writing and acted as part of an independent improv group, a lead in two student films, and a principal in an independent film. She played "Hazel" for the South Camden Theatre Company production of Therapy Negotiation and Guile and is thrilled to be back. She gives thanks for the unending support of family and various pets and is very thankful that 2020 is now in the past.
Nakia Dillard as Dun
Nakia Dillard is a native of Philadelphia, Pennsylvania. He has appeared as "Officer Lambert" in the critically acclaimed TV series "The Wire", which commenced his TV and film career. He has graced the big screen in "Law Abiding Citizen "along side Jamie Foxx. He is also seen in "Night Catches Us" with Anthony Mackie, Kerry Washington and other notable performers. You can catch him in his costar role on the CW's Black lightning as "Terrence long". Nakia is currently filming and starring in the film about the life of motivational speaker Les Brown.
"Pipeline is an emotionally harrowing, ethically ambiguous drama that raises barbed questions about class, race, parental duty, and the state of American education today." — Variety
With profound compassion and lyricism, PIPELINE brings an urgent conversation powerfully to the fore. Don't miss this deeply moving story of a mother's fight to give her son a future — without turning her back on the community that made him who he is.
Dominique Morisseau has been cutting a wide and spectacular path through the writers' ranks, as an executive story editor on Showtime's Shameless and as the author of The Detroit Project, a trilogy of plays including Skeleton Crew, recently presented in a knockout production by the Atlantic Theatre Company. With Lincoln Center Theater's smashing world premiere of Pipeline, Morisseau confirms her place in the sphere of writers not to be ignored.
The title Pipeline refers to two different kinds of institutionalized segregation. In the first, "gifted and talented" students are culled from the public-school crowd and given accelerated classroom experiences. The second refers to the schools-to-prison syndrome that plagues poor, mostly inner-city, and mostly African-American families. That appears to have been the fate in store for Omari (Brian Neal, , whose recently divorced parents have separated him from public schools and shipped him off to prep school in the hope of improving his chances of avoiding one kind of pipeline and benefitting from another.
Nya, an inner-city public high school teacher, is committed to her students but desperate to give her only son Omari opportunities they'll never have. When a controversial incident at his upstate private school threatens to get him expelled, Nya must confront his rage and her own choices as a parent. But will she be able to reach him before a world beyond her control pulls him away? 
Plan to watch this streaming event to see how this struggle turns out. 
ABOUT ARTISTIC DIRECTOR RAYMOND CROCE
Ray is entering his 5th year as the Artistic Director of the South Camden theatre company and even though he loves that job he misses just doing theatre. He has missed it even more since the Covid-19 pandemic has closed all of the nation's theaters. After many discussions, SCTC decided to move into the virtual arena. Our first venture was a "Black Lives Matter" spoken word video. Next, the theatre presented The Mountaintop by Katori Hall, a two-actor play about the night before Martin Luther King's assassination and his conversation with the angel of death. Now Ray is delighted to be directing our second 2021 production, produced for streaming, Dominique Morisseau's play Pipeline.
Ray has appeared on stage in numerous productions. A few of his favorite roles include Nunzio in Tony and Tina's Wedding, R.P. McMurphy in One Flew Over the Cuckoo's Nest, Gov. Danforth in The Crucible, Phil Romano in That Championship Season (at SCTC); King Arthur in Camelot, Frederick Eagerman in A Little Night Music, and Francis Geminiani in Gemini at SCTC, the company's most highly regarded and financially successful play to date. 
ABOUT PLAYWRIGHT DOMINIQUE MORISSEAU
Dominique Morisseau is the author of The Detroit Project (A 3-Play Cycle) which includes the following plays: Skeleton Crew, Paradise Blue, and Detroit '67. Additional plays include: Sunset Baby; Blood at the Root and Follow Me To Nellie's. She is also the TONY nominated book writer on the new Broadway musical Ain't Too Proud – The Life and Times of the Temptations. Dominique is an alumna of The Public Theater Emerging Writer's Group, Women's Project Lab, and Lark Playwrights Workshop and has developed work at Sundance Lab, Williamstown Theatre Festival, and Eugene O'Neil Playwrights Conference. She most recently served as Co-Producer on the Showtime series "Shameless". Additional awards include Spirit of Detroit Award, PoNY Fellowship, Sky-Cooper Prize, TEER Trailblazer Award, Steinberg Playwright Award, Audelco Awards, NBFT August Wilson Playwriting Award, Edward M. Kennedy Prize for Drama, OBIE Award (2), Ford Foundation Art of Change Fellowship, Variety's Women of Impact for 2017-18, and a recent MacArthur Genius Grant Fellow.
___________________________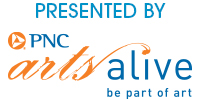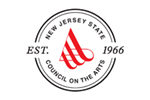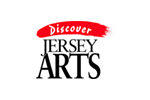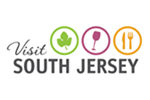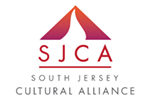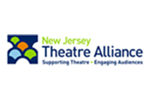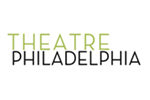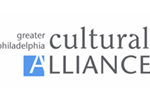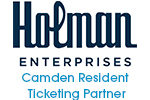 Funding has been made possible in part by the Camden County Cultural & Heritage Commission at Camden County College, through the New Jersey State Council on the Arts/Department of State, a partner agency of the National Endowment for the Arts.