Directed By
Ray Croce, Sr., Artistic Director
STARRING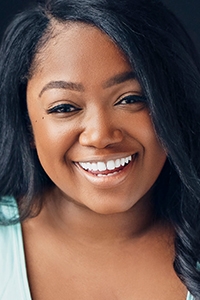 Sasha Allen as Nya
Sasha Allen is a native of the "Biggest Little City " in New Jersey ─ Camden! She is a curvy queen with great comedic timing who can also bring the drama. She is a two-time award-winning actor who holds a BA from Rutgers University. Sasha is a member of the Illustrious Delta Sigma Theta Sorority Incorporated and New York Women in Film & Television. With love for the art always in her heart she also sits on the board for South Camden Theatre Company. Sasha has not only graced the screen but has also walked many runways and held the title of being the face of two plus-size lines. Sasha teaches affordable acting classes online for all actors at TheTeachingArtist.com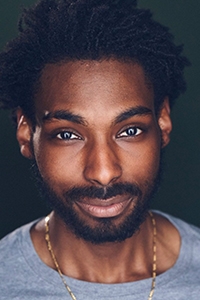 Brian Neal as Omari
Brian Neal is a Philadelphia native Actor and Writer. He began his acting career at a young age performing, as the Wizard, in the The Wizard of Oz. Since then he has been in works such as A Raisin In the Sun, Ruined and Hairspray. Brian would like to thank the cast and crew of "Pipeline" for their hard work and dedication during the production. 
Shawneka Ponder as Jasmine
Shawneka was born and raised in the Washington metropolitan area and is a professional actor, singer, dancer, and martial artist. She has appeared in all media, including the iconic plays, The Wiz and Vagina Monologues, films including From Here 2, Social Radical (on Amazon), The Rise of a Dragon, Habakkuk, and the hit web series, Oldhead, and Kindred. She studied musical theatre at the Studio Theatre Acting Conservatory, acting at Aikan Acts, The Actors District, The Teaching Artist, Voice Over with LaNisa Frederick, and communications and theatre at Bowie State University. She is proud to be a part of the Pipeline cast
Nathan Alford-Tate as Xavier
Nathan is an actor, and devising artist from Detroit, MI. Receiving his BFA in Acting from Western Michigan University and an MFA in Devised Performance from UARTS/Pig Iron. Credits include performances with Quintessence Theatre Group, Rachel at the National Constitution Center, FOURTEEN, Male Tears: A Clown Castration, and Fly Eagles Fly! Currently he is a company member with Almanac Dance Circus Theatre, where he has assisted in creating and performing in Grounds that Shout, Wild! at the Philadelphia Museum of Art. He is a proud artist from Detroit, excited to perform work written by another proud Detroit artist.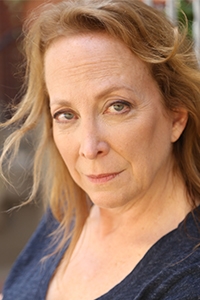 Libby White as Laurie
Libby acted (convincingly) as a lawyer and law professor for many years and decided to finally take up acting full time since it is a lot more fun. She has been involved in improv and sketch writing and acted as part of an independent improv group, a lead in two student films, and a principal in an independent film. She played "Hazel" for the South Camden Theatre Company production of Therapy Negotiation and Guile and is thrilled to be back. She gives thanks for the unending support of family and various pets and is very thankful that 2020 is now in the past.
Nakia Dillard as Dun
Nakia Dillard is a native of Philadelphia, Pennsylvania. He has appeared as "Officer Lambert" in the critically acclaimed TV series "The Wire", which commenced his TV and film career. He has graced the big screen in "Law Abiding Citizen "along side Jamie Foxx. He is also seen in "Night Catches Us" with Anthony Mackie, Kerry Washington and other notable performers. You can catch him in his costar role on the CW's Black lightning as "Terrence long". Nakia is currently filming and starring in the film about the life of motivational speaker Les Brown.
"Pipeline is an emotionally harrowing, ethically ambiguous drama that raises barbed questions about class, race, parental duty, and the state of American education today." — Variety
With profound compassion and lyricism, PIPELINE brings an urgent conversation powerfully to the fore. Don't miss this deeply moving story of a mother's fight to give her son a future — without turning her back on the community that made him who he is.
Dominique Morisseau has been cutting a wide and spectacular path through the writers' ranks, as an executive story editor on Showtime's Shameless and as the author of The Detroit Project, a trilogy of plays including Skeleton Crew, recently presented in a knockout production by the Atlantic Theatre Company. With Lincoln Center Theater's smashing world premiere of Pipeline, Morisseau confirms her place in the sphere of writers not to be ignored.
The title Pipeline refers to two different kinds of institutionalized segregation. In the first, "gifted and talented" students are culled from the public-school crowd and given accelerated classroom experiences. The second refers to the schools-to-prison syndrome that plagues poor, mostly inner-city, and mostly African-American families. That appears to have been the fate in store for Omari (Brian Neal, , whose recently divorced parents have separated him from public schools and shipped him off to prep school in the hope of improving his chances of avoiding one kind of pipeline and benefitting from another.
Nya, an inner-city public high school teacher, is committed to her students but desperate to give her only son Omari opportunities they'll never have. When a controversial incident at his upstate private school threatens to get him expelled, Nya must confront his rage and her own choices as a parent. But will she be able to reach him before a world beyond her control pulls him away? 
Plan to watch this streaming event to see how this struggle turns out. 
ABOUT ARTISTIC DIRECTOR RAYMOND CROCE
Ray is entering his 5th year as the Artistic Director of the South Camden theatre company and even though he loves that job he misses just doing theatre. He has missed it even more since the Covid-19 pandemic has closed all of the nation's theaters. After many discussions, SCTC decided to move into the virtual arena. Our first venture was a "Black Lives Matter" spoken word video. Next, the theatre presented The Mountaintop by Katori Hall, a two-actor play about the night before Martin Luther King's assassination and his conversation with the angel of death. Now Ray is delighted to be directing our second 2021 production, produced for streaming, Dominique Morisseau's play Pipeline.
Ray has appeared on stage in numerous productions. A few of his favorite roles include Nunzio in Tony and Tina's Wedding, R.P. McMurphy in One Flew Over the Cuckoo's Nest, Gov. Danforth in The Crucible, Phil Romano in That Championship Season (at SCTC); King Arthur in Camelot, Frederick Eagerman in A Little Night Music, and Francis Geminiani in Gemini at SCTC, the company's most highly regarded and financially successful play to date. 
ABOUT PLAYWRIGHT DOMINQUE MORRISSEAU
Dominique Morisseau is the author of The Detroit Project (A 3-Play Cycle) which includes the following plays: Skeleton Crew, Paradise Blue, and Detroit '67. Additional plays include: Sunset Baby; Blood at the Root and Follow Me To Nellie's. She is also the TONY nominated book writer on the new Broadway musical Ain't Too Proud – The Life and Times of the Temptations. Dominique is an alumna of The Public Theater Emerging Writer's Group, Women's Project Lab, and Lark Playwrights Workshop and has developed work at Sundance Lab, Williamstown Theatre Festival, and Eugene O'Neil Playwrights Conference. She most recently served as Co-Producer on the Showtime series "Shameless". Additional awards include Spirit of Detroit Award, PoNY Fellowship, Sky-Cooper Prize, TEER Trailblazer Award, Steinberg Playwright Award, Audelco Awards, NBFT August Wilson Playwriting Award, Edward M. Kennedy Prize for Drama, OBIE Award (2), Ford Foundation Art of Change Fellowship, Variety's Women of Impact for 2017-18, and a recent MacArthur Genius Grant Fellow.
___________________________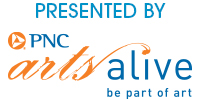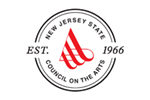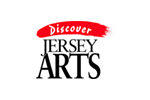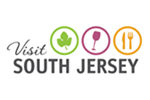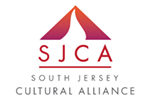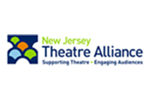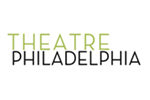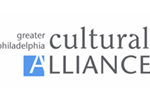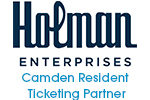 Funding has been made possible in part by the Camden County Cultural & Heritage Commission at Camden County College, through the New Jersey State Council on the Arts/Department of State, a partner agency of the National Endowment for the Arts.