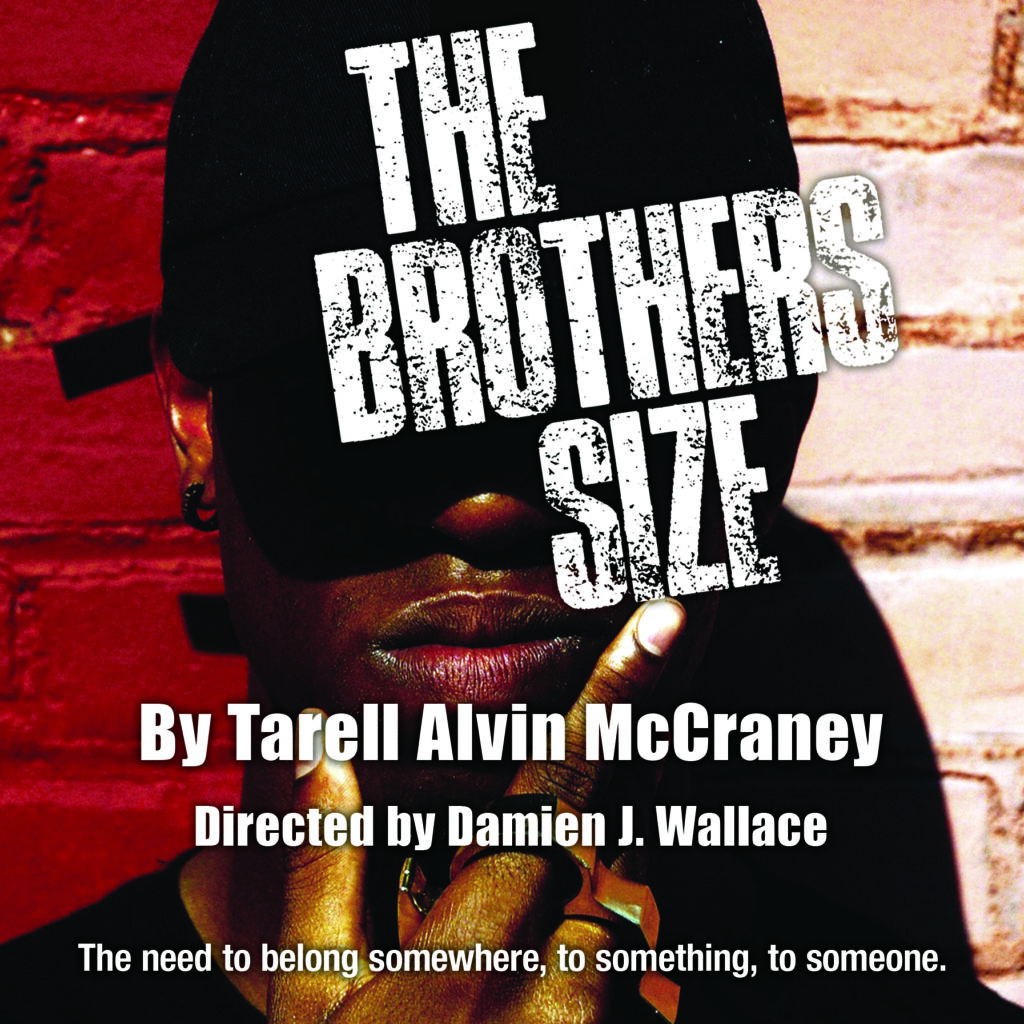 September 9, 10, 11, 16, 17, 18, 23, 24, 25
Friday and Saturday evenings at 8:00 PM | Sundays at 2:00 PM
Tarell Alvin McCraney's "The Brothers Size"
"An absorbing and emotionally resonant drama"
– The New York Times
From Academy Award-winner Tarell Alvin McCraney's acclaimed The Brother/Sister Plays, The Brothers Size opens on our stage this coming September 2022!
In this fierce and honest look at the complex bonds of brotherhood, McCraney weaves together poetry, music, and Yoruba mythology to magnify the tug-of-war between freedom and the need to belong somewhere, to something, to someone.
Those prison walls extend far beyond prison gates, destroying families, infecting dreams, and mocking what hope is left after time served. In the Louisiana Bayou, brothers by blood and by mythic circumstance struggle to find a connection in the wake of incarceration. With a love that is abundant and complex, beautiful and dangerous, they navigate a road where those prison gates remain, always, in their rear view. They find themselves at a crossroads where fate, hope, and desperation collide. Where their love for each other must redefine what it means to be free. The Brothers Size sings the ancient bond of brotherhood.
Tarell Alvin McCraney is an acclaimed playwright and screenwriter. His script In Moonlight Black Boys Look Blue is the basis for the Oscar-winning film Moonlight directed by Barry Jenkins, for which McCraney and Jenkins won an Oscar for Best Adapted Screenplay.
"The writing has freshness, clarity, and vitality"
– Variety
WHO'S WHO IN THE CAST
David Bazemore* as Oshoosi
David is ecstatic to make his South Camden Theatre Co. debut in "The Brothers Size"! David is a native of Philadelphia, graduate of Shenandoah Conservatory (BFA, Musical Theatre), and a proud member of AEA. He was last seen as Jordan in the world premiere production of "Reverie" at Azuka Theatre Company by Pulitzer Prize writer James Ijames. Favorite credits include; "This Bitter Earth" (Jesse, InterAct Theater Company), "The Scottsboro Boys" (Olen, Philadelphia Theatre Co., Barrymore Award winner), "The Wiz" (Scarecrow, Theatre in the X), "Salt, Pepper, Ketchup (Tommy, InterAct Theatre Co., Staged Reading), "A Sense of Purpose: Fighting for Our Lives" (Bullock Productions), and "Dreamgirls" (C.C., Signature Theater). Many thanks to Damien for blessing me with this opportunity! Thank you to mom and dad for your support and to every friend and family member that keeps encouraging me to go for it. <3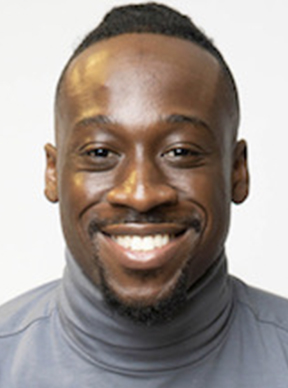 Gregory Holmes, Jr. as Elegba
Gregory has been performing since the age of twelve. He started in church as most artists do but wanted to pursue his art, so He began his journey by honing his artistic abilities. Gregory attended Howard University to study Theatre Arts and Freedom Theatre for dance. He was also chosen to participate in NYU's Musical Theatre Summer Intensive.
Gregory has appeared in productions such as "Young Frederick Douglas" (Young Fred) Beacon Theatre, "Hustle 'til it Hurts" (Multi-Cast) NYC Summer Theatre Festival, "Godspell" (Judas) Enon Baptist Church, and in the Philadelphia Thanksgiving Day Parade as a Principal Dancer, Yolanda Adams
"And we know that in all things God works for the good of those who love him, who have been called according to his purpose." Romans 8:28
Craig McLaren as Ogun
Craig is a native of Philadelphia, PA. He has been doing comedy throughout the country for several years. He hosts his comedy show every second Sunday in the upstairs comedy room at Club Risqué in Philadelphia. Craig travels the country spreading laughter.
As an additive to any event, Craig McLaren can host and interact with his crowd as well as provide a quality performance that leaves his audiences wanting more. Craig decided that comedy is his career choice; it has always been a character of his versatile personality. Craig has gained strength with his audiences by turning his life as we know it into his comedy act.
Craig is also establishing himself as an actor with major roles in several stage plays and short films. In 2019 he was nominated by the Philadelphia Independent Film Awards for Best Actor in a feature film.
He has performed at the Apollo Theater. Riot Act Comedy Club in DC, the Laff House Comedy Club in Philadelphia, Gotham Comedy Club in New York City, the Grand Opera House in Delaware, and was a part of the Black Comedy Tour in 2011.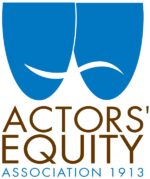 Damien holds a BFA degree in theatre from Arcadia University. He is extremely excited to make his SCTC directorial debut. His acting credits are extensive, with memorable regional and off-Broadway performances, including some memorable roles on the SCTC stage over the past 15 years. Damien presided over the theatre programs and directed numerous plays for the Catholic Social Services System (DeLaSalle in Town High School) and the Philadelphia School District (Strawberry Mansion High School). Some of his directorial credits include GoKash Productions' mounting of August Wilson's "Fences." Andre Jones "Verbalized Ink." Currently, Damien is serving as the Artistic Director of The Lawrence Theatre Company. Damien's most notable credits include the World Premiere plays written by local playwright Derrell Lawrence "The Funeral" and "Custody." Additionally, the remounting of the hit stage plays "Do you trust your best friend" and "Life isn't fair. More recently, Damien has directed Samuel Beckett's Rockaby and Alice Childress's Wine in the Wilderness for The EgoPo Classic Theatre Company.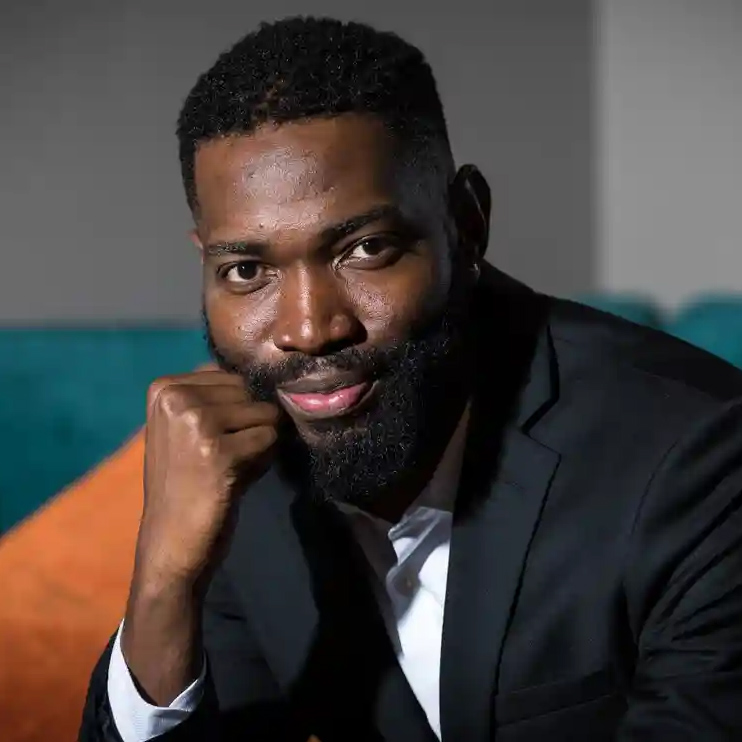 Tarell Alvin McCraney is an acclaimed writer. His script In Moonlight Black Boys Look Blue is the basis for the Oscar-winning film Moonlight directed by Barry Jenkins, for which McCraney and Jenkins won an Oscar for Best Adapted Screenplay. He wrote the film High Flying Bird which premiered on Netflix directed by Steven Soderbergh. McCraney's plays include MS. BLAKK FOR PRESIDENT (co-written with Tina Landau), The Brother/Sister Plays trilogy, Head of Passes, Wig Out!, and Choir Boy which was nominated for four Tony Awards. McCraney is the recipient of a MacArthur "Genius" Grant, the Whiting Award, Steinberg Playwright Award, the Evening Standard Award, the New York Times Outstanding Playwright Award, the Paula Vogel Playwriting Award, the Windham Campbell Award, and a USA Artist Award. He is currently Chair of Playwriting at Yale School of Drama; an ensemble member at Steppenwolf Theatre Chicago; and a member of Teo Castellanos/D-Projects. McCraney is currently working on an original scripted TV series, David Makes Man, for Oprah Winfrey's OWN Network, produced by Michael B Jordan and Page Fright Productions.
Funding has been made possible in part by the Camden County Cultural & Heritage Commission at Camden County College, through the New Jersey State Council on the Arts/Department of State, a partner agency of the National Endowment for the Arts.