"A tale of Southern Gothic horror where fantasy and reality, past and present, freely intermingle."
—The New York Times
Images courtesy of Josh Samors, SCTC Technical and Lighting Director
"A heartfelt, compelling drama that is a definite must-see."
Terminus tells the story of Eller Freeman, a progressive white matriarch, and her mixed-race grandson, Jaybo, who live together in a ramshackle house down by the railroad tracks in rural Georgia. Their unique love has seen them through, but when Eller's mind begins to fade with dementia, her violent past in the segregated South haunts her from the very walls of the old family home. As she descends terrifyingly closer toward a horrifying truth, Jaybo's capacity to love his grandmother is put to the test. Eller's ghosts demand justice, even if it means destroying the old Freeman home.
Terminus is a modern recontextualization of Southern Gothic storytelling that unfolds in a lyrical style that blends psychological realism with expressionism. This award-winning, critically acclaimed, intergenerational family drama metaphorically asks, how are white Americans haunted by and continually complicit in the sustained trauma against black Americans? See it this April to reveal how Eller fights this difficult battle.
"The perfect balance of humor and heartbreak in all the right places." —YesBroadway
Presented live on-stage April 22, 23, 24, 29, 30, May 1, 6, 7, 8, 2022
CLICK ON THIS PROGRAM IMAGE TO SEE ALL THE INFORMATION ABOUT THE CAST AND THE CREW.
WHO'S WHO IN THE CAST
*Dawn Varava — Eller
*Dawn Varava is delighted to return to South Camden Theatre Company, and especially, to live theatre. She appeared on our stage in Gemini in 2014 and The Savannah Sipping Society in 2018. Regionally, she has worked with the Arden Theatre, Walnut Street Theatre, Eagle Theatre, Allens Lane Theatre, Steel River Playhouse, and the Ritz Theatre, and has done staged readings for the Playmate Playwrights of Bucks County.
TV credits include Do No Harm, Orange is the New Black, and "Philadelphia, the Great Experiment", as well as numerous local commercials and PSA's.
She is also honored to be the new Interim Artistic Director for South Camden Theatre Company and would like to thank Bob and the Board of Directors for affording her this opportunity.
As always, eternal love and gratitude go out to Alisa, for her support and patience, and a special thanks to Pam, for allowing Dawn to coerce her back to backstage!
Please feel free to visit or message Dawn on her website at www.dawnvarava.com
Oliver Feaster — Jaybo
Oliver Feaster is thrilled to be making his debut here at South Camden Theatre Company. Oliver is a 2019 graduate of Temple University where he studied Theater, with a concentration in Acting. Some of his recent theater credits include: Go Down, Moses (Players Club of Swarthmore), A Christmas Carol (Walnut Street Theatre), Guys & Dolls (Players Club of Swarthmore), and film: Luv Don't Live Here Anymore (2015), Petty Theft (2019), Viral (2021) and Dismissal Time (2022). Oliver would like to thank his family and friends for always being so supportive of his career.
Janae Rockemore — Finch/Voice of Pinot
Janae Rockemore is a Philadelphia-based actress, dancer, educator, and graduate of Temple University with a B.A. in Theater and Spanish. She is excited to be working with the South Camden Theatre Company with this production. She is relishing in the opportunity to play a character that is so close to home for her. You may have recently seen her as Shepsut in Theater in the X Barrymore nominated production of the Beast of Nubia, Beneatha in the Old Academy Players Production of A Raisin in the Sun, or Lady In Green in Temple Theater Production of For Colored Girls. She also plays Kierra in a webseries called Dear Life, You Suck that is currently in production. She would like to thank the talented cast, director, and crew for being so awesome. She would like to dedicate her performance to magical black girls everywhere!
Jeff Evans — Bones Boyd/Jim
Jeff Evans is a Philadelphia-based theatre artist, originally from Seattle. He is always excited and inspired by the artistic community here, and loves being a part of it. His various artistic pursuits have taken him to Thailand, carpentry school, and eventually the Pig Iron School. Other work includes: Permission to Monster (Almanac Dance Circus Theatre), Artifacts of No Consequence (Cannonball Festival 2021), White Guy on the Bus (Stagecrafters Theater), Churn (Nick Jonczak), It Might Be About Babies (Fringe 2018).
Emily Dale White — Annie
Emily Dale White is delighted to be making her SCTC debut. A Philadelphia transplant from Dallas, TX, Emily revels in telling stories, live and on screen. Upcoming film work includes playing Michelle in Laced from Best Ghost Productions, and Shannon in Cult Pursuits from Green Tater Productions. Previous theatre credits include: War of the Worlds as Carl Phillips and A Midsummer Night's Dream as Hermia, Peter Pan, Jack and the Beanstalk, Enchantment Theatre Company, Beast and the Bayou, The Brave Little Tailor, and The Fisherman and the Flounder, Quintessence Theatre Group Prince and the Pauper as Tom, and HellaFresh Theatre Company, Cana of Galilee and Let It Snowden. Emily holds her BA in theater performance from Juniata College, and is a graduate of the Headlong Performance Institute. She is thankful to her mom, and to you for coming out tonight.
McKenzie Jones Clifford — Leafy
McKenzie Jones Clifford is happy to return to the SCTC stage after previously performing in Artemisia (2018) and A Lovely Sunday for Creve Coeur (2016). Other local credits include Breaking the Code, Seminar, Mauritius and No Exit. This is her third show under the direction of Connie Norwood.
Maurice A. Tucker — That Man/Henry
Maurice Tucker (Reece) began his acting experience at Philadelphia's Freedom Theatre. His work started with Kash Goins's VI Degrees and VII Deadly Sins. Some of his other credits include Chris Braak's The Life of John Henry, Lynn Nottage's Crumbs From The Table of Joy and Ruined; Richard Hadley and Georgina Bard's Mr. President, I'm Frederick Douglass; Ossie Davis's Purlie Victorious; August Wilson's Jitney, King Hedley II and Two Trains Running; Joe Paprzycki's Purple Hearts, Eugene O'Neill's Emperor Jones, Karen Smith's 57, Thomas Gibbons A House With No Walls and Shav'on Smith's Tea With Frederick Douglass. "I just want to bring intelligence to the stage and to the experience." He thanks his family for their continued sacrifice and support. Daddy loves you, Tatym! His performances during this run are dedicated to the spirit and memory of the life, love and legacy of the late Clara Elizabeth Tucker (Grandmom).
*Dawn Varava is appearing in Terminus thanks to a Special Appearance contract through Actor's Equity Association.
ABOUT THE PLAYWRIGHT GABRIEL JASON DEAN
I spring from ministers, murderers, rebels, addicts, closeted queens, soldiers, singers, and blue-collar mill workers. I was raised on soil three generations of my family farmed in the shadow of the Appalachian Mountains in North Georgia. Most of my childhood was spent outdoors or in our trailer home, propped on cinder blocks. My folks were teenagers when I bounced into their lives. We lived paycheck to paycheck, never more than a few weeks away from breaking the bank. We were at the bottom of someone else's bottom line. Because of that, I almost always write about people who stretch: stretching beyond their circumstances, stretching toward understanding, stretching to survive. I write to stretch toward the beating heart of understanding–plays that chronicle those moments when we are moved beyond judgment and fear to compassion. But don't get me wrong. My plays don't play nice. In my world, compassion is hard-won, ever-changing, and thoroughly tested at every turn.
I often write from the personal, transforming what I know into something theatrical. But I'm also interested in writing to discover things beyond what I know. Whether comic, tragic, for children or adults, set in Appalachia or Afghanistan, my work is unified in its examination of privilege, class and race; the questioning of top-down economic structures; and a commitment to portray the fluidity of gender and sexuality. I am a musician, and my study of music deeply informs my sense of rhythm and form on the page. Though my subjects are sometimes provocative, I don't see myself as a provocateur but as an architect of questions. I want my work to be the beginning of a long conversation between the play, the collaborators, and the audience. As a theatre-goer and writer, I crave transformative work that gnaws at my bones for life.
ABOUT THE DIRECTOR, CONNIE NORWOOD
I'm so excited and proud to be back directing at SCTC. Connie has worked with some of the best directors in Philadelphia: Walter Dallas, Bob Hedley, Jan Silverman to name a few. Her roles have varied from the infamous Ma Rainey in Ma Rainey's Black Bottom to being a preacher's wife in Back to the Ole Landmark. Connie is a resident of Philadelphia and a graduate of Temple University. She has worked in theater since 1968 as a performer and director. She added another talent to the theater, writing. In Due Season, a gospel musical, performed in 2006 at the Prince Music Theater. Connie has directed dramas and comedies including According to Plan, Welcome Home Eddy, Tom, Dick, and Harriet, Back to the Old Landmark and Skelonton Crew at Stagecrafters among many others. She has directed several of Rev. Johnny Thompson's Productions, including Anointed to Sing the Gospel, Grand Ole Night, Master, I Want to live, and the one-woman shows Black Sistah with a Capitol B and Coconut Therapy. She served as Guest Artist of Temple University Main Stage Productions from 1998-2001. She also served as Associate Artistic Director and as Director of Youth Productions of the Point Breeze Performing Arts Center from 1993 – 2001. She has served continuously as Director /Dramaturgy/Actress for the Philadelphia Young Playwrights Festival/The Philadelphia Company from 1989 to the present and as Temple Reading Series 1989-Present. She has been a beloved director here at SCTC for many years. Her directors credits include, Tennessee Williams plays including Suddenly Last Summer and Kingdom of Earth as well as August Wilson's King Hedley ll, and Lynn Nottage's Crumbs from the Table of Joy. She also directed the filming of The Mountain Top here during the pandemic.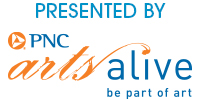 Made possible by funds from the New Jersey State Council on the Arts, a partner agency of the National Endowment for the arts.
Funding has also been made possible in part by the Camden County Cultural & Heritage Commission at Camden County College, through the New Jersey State Council on the Arts/Department of State, a partner agency of the National Endowment for the Arts.