Our 2023 Season Continues With Another Great Comedy, "Lettice and Lovage!"
"An evening of enchantment and delight." — New York Post
APRIL 14, 15, 16, 21, 22, 23, 28, 29, 30
Friday and Saturday evenings at 8:00 PM | Sundays at 2:00 PM
Lettice Duffet, an expert on Elizabethan cuisine and medieval weaponry, is an indefatigable but daffy enthusiast of history and the theatre. As a tour guide at Fustian House, one of the least stately of London's stately homes, she theatrically embellishes its historical past, ultimately coming up on the radar of Lotte Schoen, an inspector from the Preservation Trust. Neither impressed nor entertained by Lettice's freewheeling history lessons, Schoen fires her. Not one to go without a fight, Lettice engages the stoic, conventional Lotte in a battle to the death of all that is sacred to the Empire and the crown.
We meet Lettice as she embellishes her tour narrative of Fustian House in Britain to spice up her tours. These scenes set the comic tone and give us a clue into Lettice's vivid imagination. When Lotte Schoen visits a tour to investigate Lettice's fictional transgressions, she is not amused and promptly fires Lettice. But Lotte's quiet passion for history and her deep-seated need for excitement draws her to the eccentric, showy former Shakespearian actress. Lotte is enticed by the romantic worldview Lettice projects. An unlikely friendship emerges as the two discover that they have a common view of the gray, dreary modern world that neither cherishes. Both realize, primarily through the influence of Lettice's herbal brew, "Lovage," that their imaginations may be their best remedy to deal with the cold contemporary world.
Each of the three acts has wacky plot twists as we see a unique middle-aged female buddy play out as an intelligent contemporary comedy of manners—one filled with perceptive ideas and social commentary. You'll love Stacy Skinner as Lettice and Dawn Varava as Lotte playing these two very British women seeking some fun. Good writing and passionate characters living out their imaginations equal terrific theatre. "Lettice and Lovage" is sure to be a hit. Don't miss it.

PROUD MEMBERS OF THE NEW JERSEY THEATRE ALLIANCE
This event is part of the New Jersey Theatre Alliance 2023 Stages Festival, made possible by support from the New Jersey State Council on the Arts, a partner agency of the National Endowment for the Arts; The Horizon Foundation for New Jersey; OceanFirst Foundation; Fund for the New Jersey Blind; New Jersey Manufacturers; and Customers Bank.
www.njtheatrealliance.org/stages
WHO'S WHO IN THE CAST
Dawn Varava* as Charlotte Schoen
She/Her
Dawn was most recently seen in SCTC's 2022 production of "Terminus." She is thrilled to have the opportunity to work with the wonderfully inspiring Penelope Reed and once again to share the stage with the very talented Stacy Skinner. Regionally, she has worked with the Arden Theatre, Walnut Street Theatre, Eagle Theatre, Allens Lane Theatre, Steel River Playhouse, and the Ritz Theatre and has done staged readings for the Playmate Playwrights of Bucks County.
TV credits include "Do No Harm," "Orange is the New Black," and "Philadelphia, the Great Experiment," as well as numerous local commercials and PSAs.
She is honored to be Artistic Director for the theatre and would like to thank Bob and the Board of Directors for affording her this opportunity.
As always, eternal love and gratitude go out to Alisa for her support and patience.
Please feel free to visit or message Dawn on her website at www.dawnvarava.com
*Dawn appears courtesy of a Special Appearance contract through The Actor's Equity Association.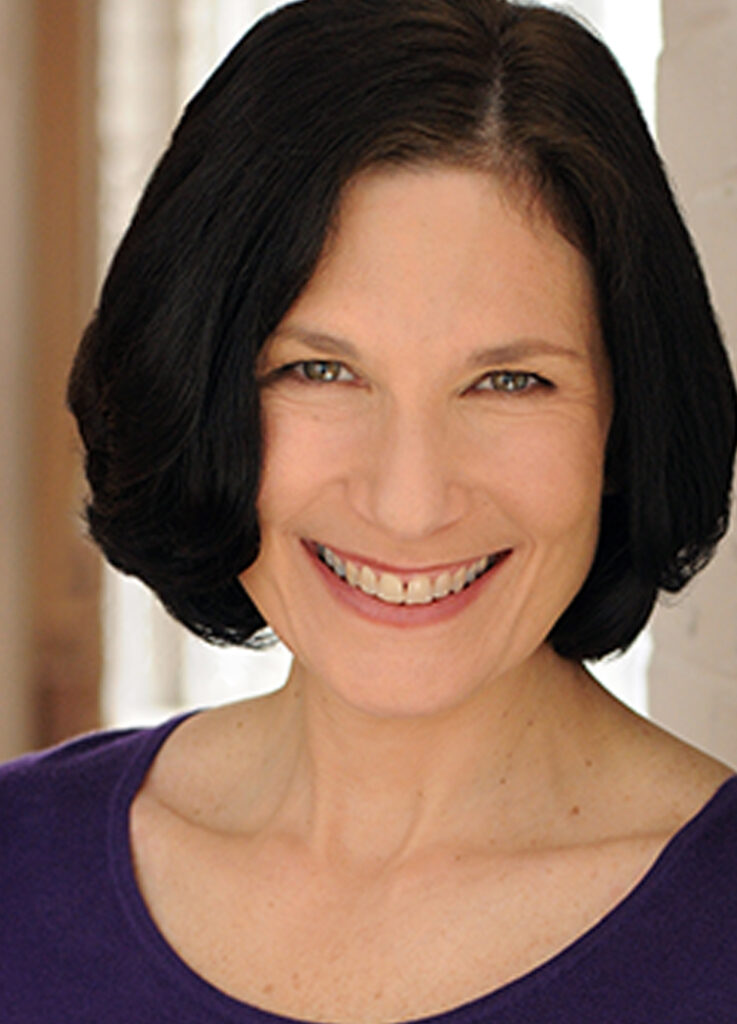 Stacy Skinner as Lettice Douffet
She/Her
Stacy is delighted to be returning to her beloved SCTC, where she was previously seen in Breath of Life, My Name is Asher Lev, Savannah Sipping Society, and CVR. She has performed with a number of other local theatres, including Hedgerow Theatre, The Walnut Street Theatre, and DelShakes. Favorite roles include Gertrude (Hamlet), Miss Prism (The Importance of Being Earnest), Mrs. Dashwood (Sense and Sensibility), Don Joan/John (Much Ado about Nothing), Madeleine (Breath of Life), Isabelle (Mother of the Maid) and The Women (My Name is Asher Lev). Stacy holds degrees in both Theatre and Speech-Language Pathology. She is profoundly grateful for the opportunity to work with such stellar humans and for the return of live theatre.
Anthony Wilcox as Mr. Bardolph, Surly Man & Tourists
He/Him
Anthony has appeared in several major TV and feature film productions since his very first play, "Stop Requested" at SCTC. He is the co-star of the documentary feature film "The Bell Affair"; he's also had roles in such films as "Last Shot," "Roman," "Too Desperate", and "Providence." Anthony's stage credits include "Water By The Spoonful," "All My Sons" or "Arsenic and Old Lace," the narrator for "the Rocky horror picture show," "Purlie Victorious," "For Your Eyes Only" and "Mamma Won't Fly."
Anthony has a BA in criminal justice from Rowan University (formerly Glassboro State), where he studied acting and puppetry, and a Master's degree in public administration from FDU. He's also studied acting and theater under acting coaches John Pallotta and Tobi Gadson.
Recently, Anthony completed filming the feature film "Call Her King," which is to be released later this year; the following are also being released this Spring "ElemenTory" and "Footprints of an Angel."
Thanks to my wife for your support.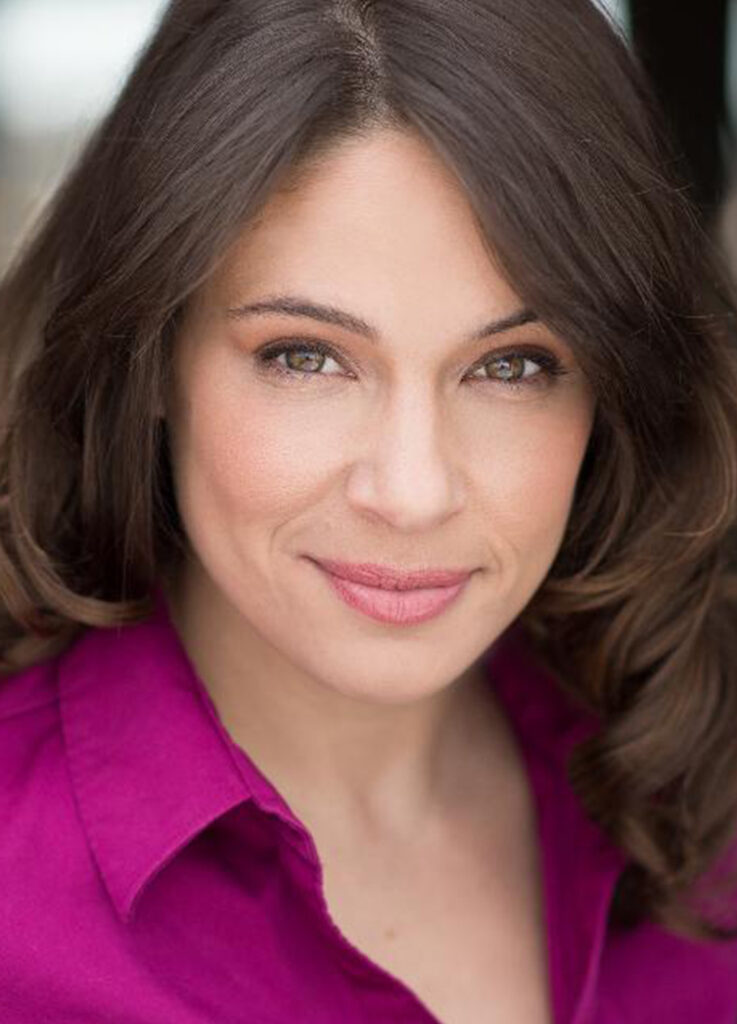 Emily-Grace Murry as Ms. Framer & Tourists
She/Her
Emily-Grace is pleased to be working with South Camden Theatre Company for the first time. A few of her previous credits include Mother of the Maid, Other Desert Cities, Book of Days, and Guys and Dolls at PCS; Proof and Constellations at Steel River Playhouse; and Cabaret and Leading Ladies at Spotlight Theatre. She has been nominated and/or won several awards for her acting, including Best Actor in the Eastern States (ESTA), Best Actress in a Leading Role (Derby City Film Festival and Appalachian International Film Festival), and the Perry Awards. When not on stage, Emily-Grace is a Design Lead for a photography company and an Event Coordinator; she performs in commercials, tv, and film; and hates serious self-written bios, despite a deep love of writing. "…a sea of ink would not be enough." -Erin Morgenstern. If you've made it this far, make eye contact with someone in the audience and wink at them. Make them wonder.
Here are our tourists…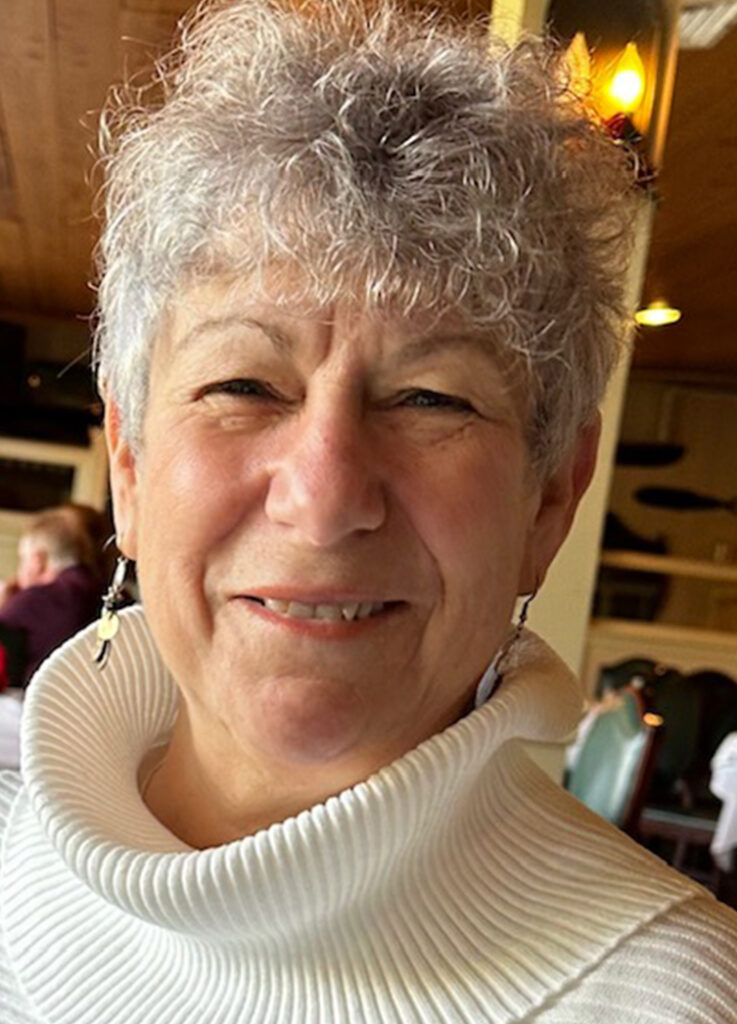 Alisa Stein (Tourist) is making her debut on the SCTC stage. She taught Special Education in the Maple Shade School District for 40 years, where she also appeared onstage in many plays and musicals. She would like to thank Dawn (maybe) for roping her in once again! Alisa is a proud "bubbe" and sends out her love to Cameron, Luke, Maggie, and Theo.
Anne is thrilled to be a part of this fun show. Anne has been involved in theater for over 25 years, appearing in "Stepping Out," "Barefoot in the Park," "Steel Magnolias," and "To Kill a Mockingbird," just to mention a few. When not doing theater, Anne does commercials for clients, such as "Blue Cross/Blue Shield," "Colonial Penn," SmithKline Pharmaceuticals," "Comcast," "Philadelphia Tourism", Vanguard, QVC, and Cooper Hospital; Anne dedicates this performance to all her family and friends who are always there to support and cheer for her, especially her true love, Ed and her forever supportive daughter Dawn. You all make my life an extremely happy adventure.
Donl is excited to be working on this production. He was last seen in SCTC's hit "The Legend Of Georgia McBride." Other favorites include "Psycho Beach Party," "Blood Brothers," Anything Goes" & "Hotel Suite" "all Walnut Street Theater. "A Little Night Music," "Cats," "Gaysian Sweetheart," "99 Cent Calendar Girl," "The Tragical Comedy of Mr Punch", "Gogol Project," and, "Vampire Lesbians of Sodom."
In loving memory of Bill Heine.
Dawn Varava* appears courtesy of the Actors' Equity Association, the Union of Professional Actors, and Stage Managers in the United States.
Penelope Reed – Director
She/Her
Penelope is delighted to return to SCTC to share this contemporary tale celebrating the past while shining a light on the human need for connection. The Recipient of the 2017 Philadelphia Theatre Barrymore Lifetime Achievement Award and Director Emeritus of the historic Hedgerow Theatre, she recently wowed audiences as Eleanor Roosevelt at Ambler's Act II Playhouse. An award-winning Professional Actress/ Director/Administrator & Educator for six decades, Penelope sees theatre as a change agent. While her favorite play is A Christmas Carol, with its central message of redemption and community, Lettice and Lovage is equally beloved, as it celebrates Peter Shaffer's vision that "Enlarging, Enlivening, and Enlightening" is the path to a grand life. While she has run three theaters, chaired theatre departments, taught at prestigious schools and colleges, and kept Hedgerow evolving to reach its now 100th year, nothing is more important to her than telling a story that can transform minds and lives. She is grateful to Robert Bingaman and Dawn Varava for assembling such a remarkable group of theatre artists to inspire audiences and anchor the surrounding communities with this gem of a theater.
Peter Shaffer – Playwright
He/Him
Sir Peter Levin Shaffer (1926-2016), was a British playwright of considerable range who moved easily from farce to the portrayal of human anguish.
Educated at St. Paul's and Trinity College, Cambridge, Shaffer first worked for a music publisher and then as a book reviewer. His first play, Five-Finger Exercise (1960), is a tautly constructed domestic drama that almost overnight established his reputation as a playwright. It was followed by The Private Ear, The Public Eye (both 1962), and The Royal Hunt of the Sun (1964), a portrayal of the conflict between the Spanish and the Inca – "hope and hopelessness, faithlessness and faith." In 1965 Shaffer's adroit farce, Black Comedy was first performed. Equus (1973; filmed 1977), dealing with a mentally disturbed stableboy's obsession with horses, and Amadeus (1979; filmed 1984), about the rivalry between Mozart and his fellow composer Antonio Salieri, were successes with both critics and the public. Later plays include the biblical epic Yonadab (1985), Lettice and Lovage (1987), and The Gift of the Gorgon (1992). Shaffer was knighted in 2001 and sadly passed away in 2016.
Lettice & Lovage Is Proud To Be A Part of the New Jersey Theatre Alliance's STAGES FESTIVAL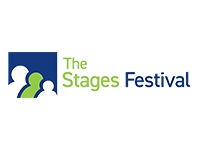 Funding has been made possible in part by the Camden County Cultural & Heritage Commission at Camden County College through the New Jersey State Council on the Arts/Department of State, a partner agency of the National Endowment for the Arts.