February 10, 11, 12, 17, 18, 19, 24, 25, 26 – 2023
Friday and Saturday evenings at 8:00 PM | Sundays at 2:00 PM
Get ready to party! This is going to be an entertaining show.
Casey, a young Elvis Presley impersonator barely making a living, finds a path to prosperity by becoming a lip-syncing drag queen.
He's young and broke, his landlord's knocking at the door, and he's just found out his wife is pregnant. To make matters even more desperate, Casey is fired from his gig as an Elvis impersonator at Cleo's a run-down, small-town Florida bar. When the bar owner brings in a B-level drag show to replace his act, Casey finds that he has a whole lot to learn about show business—and himself.
"Stitch-in-your-side funny…full of sass and good spirits." — NY Times.
DRAMA, BUT WITH DRAG
South Camden Theatre Company presents Matthew López's The Legend of Georgia McBride
Jillian Ashley Blair Ivey |Feb 13, 2023|In Theater |4 minute read
Two drag queens and an Elvis impersonator walk into a bar. That's not the set-up for a joke—it's the premise of The Legend of Georgia McBride by Matthew López, currently onstage at South Camden Theatre Company's (SCTC) Waterfront South Theatre, just over the bridge in Camden.
Meet Casey (Ken Sandberg), an Elvis impersonator (yes, in the 21st century), and Jo, his pregnant wife (Shawneka Ponder). Casey's shows aren't proving much of a draw at Cleo's Bar in Panama City, Florida, so Eddie (Craig McClaren), who owns the bar, decides to switch things up. He brings in drag queens Ms. Tracy Mills (Donyl Allen) and Rexi (Bastion Carboni) in the hope that they will bring in bigger crowds. Casey agrees to stay on at Cleo's as a bartender until one night when Rexi fails to show up, and Casey gets pulled back onto the bar's stage, not as Elvis but as Georgia McBride, the newest drag queen in town.
It's not a particularly complex or challenging plot. It's pretty easy to see where it's going and how it's going to end from the first time Tracy walks onstage. And that doesn't matter, because The Legend of Georgia McBride is a funny play with a lot of heart that works because of this, not in spite of it.
Camp beyond the club
As you enter the SCTC theater, there's a sign posted on the door encouraging the audience to tip the performers—not something you usually see when attending a scripted play. But this is a play set across six months of drag shows, and it is in that spirit that tipping is encouraged.
I can't speak for what SCTC's usual audience is like, but among your average Philadelphia theatergoers, I'm sure there's a healthy number—perhaps even a majority—who have never attended a live drag show. Camp is king for many drag performers, but it is usually discouraged from more "serious" theatrical endeavors. Dropping not just drag queens but full-on, lip sync-for-your-life drag numbers into your show is a great way to make sure audiences get a feel for the art. And the drag numbers in this production, which Allen himself choreographed, are divine.
A political act
It is possible to enjoy The Legend of Georgia McBride without deep knowledge of queer history and culture, but the story hits on a different level if you're familiar with some of the subject matter.
Although the circumstances laid out in The Legend of Georgia McBride aren't exactly common, many of the themes are. As a straight man, Casey is conflicted about his alter ego. He loves being Georgia McBride, but he also changes out of costume before mingling with the crowds. He's a born performer, and he is hiding his work from his wife for fear she won't understand or approve.
As Casey, Sandberg's full-body performance gives voice to these troubles, and while Casey's masculinity is sometimes played for comedic effect while he is in (or getting into) drag, it's clear it is also the source of deep conflict. He has mastered an inherently queer art form, but as Carboni's Rexi points out in a truly fantastic monologue in the play's second act, Casey doesn't have the personal or cultural history to bolster his role. He is a tourist in the LGBTQ community, one who has never had to worry about the sorts of things other drag queens—not to mention gender nonconformists of all stripes—have to worry about. He does not understand drag is a political act as much as it is an act of artistic expression.
Think small
SCTC's home venue is tiny. But The Legend of Georgia McBride, despite its over-the-top lip sync numbers, is actually an intimate play, and the space is well-suited to it. Under director Damien J. Wallace, the actors—Allen, in particular—are highly expressive, and the combination of small stage and small house leads to large appreciation of the actors' physical subtleties. It helps that the production's scenic designer, Robert Bingaman, created a surprisingly versatile stage that allows the company to really explore the full space even if there is not, in reality, that much space to explore.
I saw The Legend of Georgia McBride in 2016, when the Arden (a much larger venue) produced it. But that doesn't mean the Arden's show had the advantage; it just means the SCTC cast must be much more conscious of occupying each other's space. For a play that asks whether a straight man should take up space in the drag community, a small space makes a perfect metaphor.
WHO'S WHO IN THE CAST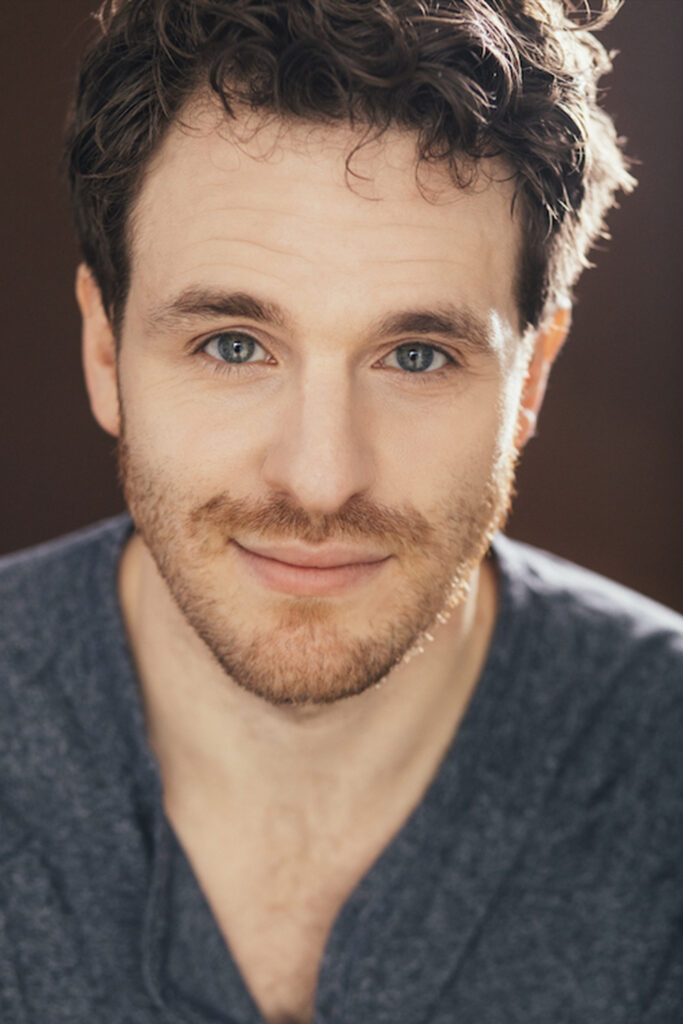 Ken Sandberg* as Casey
He/Him
Ken is delighted to be making his South Camden Theatre debut! Favorite previous roles include Mr. Darcy in Pride and Prejudice (Greenbrier Valley Theatre), Jerry in Buddy: The Buddy Holly Story (Florida Studio Theatre, Music Theatre of Connecticut, Tuacahn Center for the Arts), Antony in Antony and Cleopatra (KCRep), Gisbourne in The Heart of Robin Hood (Door Shakespeare), Rochefort in The Three Musketeers along with many other characters over five seasons with Quintessence Theatre, and his own one-man show The Death of… (Hudson Guild Theatre, Fire Pit Productions, Genessee Street Studio). You can also hear him every Tuesday as one of the hosts of the podcast Campfire Classics. Ken has a BA from Temple U, an MFA from UMKC, and is a proud AEA member.
Donyl Allen as Ms. Tracy Mills & Bobbi
He/Him/They/Them
Donyl is excited to be working on this production. His past credits include in Philadelphia: Psycho Beach Party (Chicklet Forrest) @WST studio5. Blood Brothers, Anything Goes & Hotel Suite all Walnut Street Theater. A Little Night Music (Frid) @ Media Theater. Golden Gurlz Live Tour (Rose Nylund). Chicago Improv: The Second City, Improv Olympic and The Annoyance. Los Angeles: Cats (Mungojerrie) @ Sierra Rep, Alec Mapa's America's Gaysian Sweetheart, Ken Roht's 99 Cent Calendar Girl (Miss May). Rogue Artists Ensemble's The Tragical Comedy of Mr Punch (The Bottler/Puppeteer) & The Gogol Project (Ivan/Puppeteer), respectively. Vampire Lesbians of Sodom (Madeline Astartay) @ Bootleg Theater (opposite Alexandra Billings).
In loving memory of Bill Heine.
Bastion Carboni as Rexy & Jason
He/Him
Bastion is stoked to return to the SCTC stage after playing Martin in last season's Incorruptible. He is also a playwright/director who performs in drag under the alias Pilar Salt. @bigmouthbaz
Shawneka Ponder as Jo
She/Her
Shawneka is playing (Jo). She's originally from Washington, DC, and is a professional actor, singer, and dancer. She was last seen as Shanita in Skeleton Crew at the Stagecrafters Theater, directed by Connie Norwood. Other credits include; The Wiz (Theatre in the X), Vagina Monologues (Bowie State University), and Pipeline and Daphne's Dive (South Camden Theatre Company). Shawneka has also appeared in numerous commercials and films. She would like to thank SCTC for the wonderful opportunity to be a part of The Legend of Georgia McBride. In addition, she would like to dedicate her performance to anyone who needs inspiration. It's never too late to do what you love! 🙂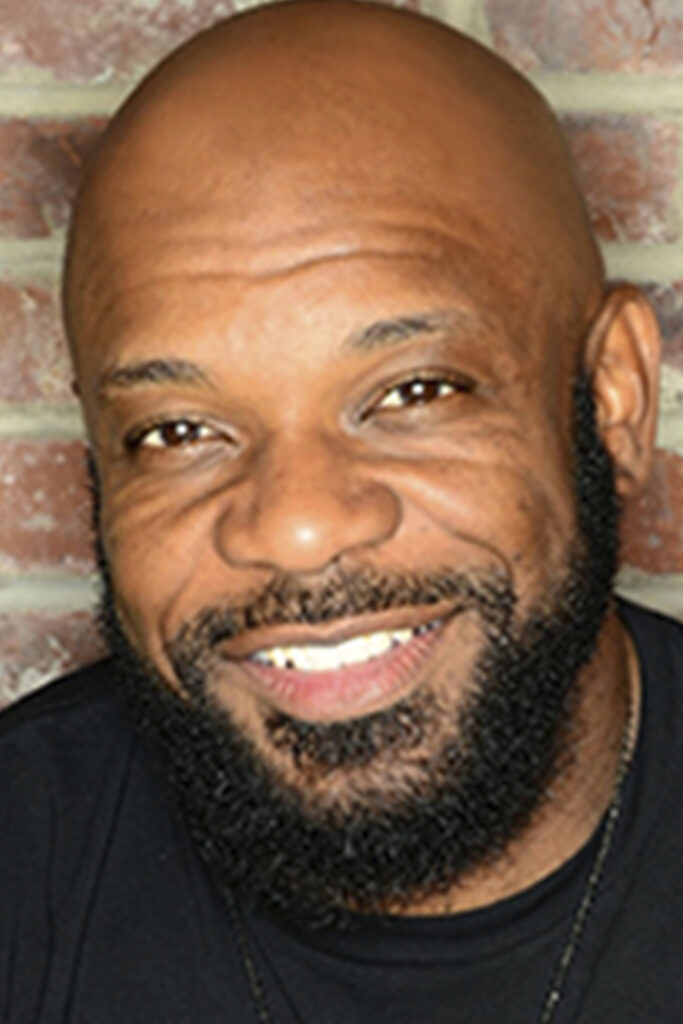 Craig McClaren as Eddie
He/Him
Craig is a native of Philadelphia. He has been doing comedy throughout the country for several years. He hosts his comedy show every second Sunday in the upstairs comedy room at Club Risqué in Philadelphia. Craig travels the country spreading laughter.
As an additive to any event, Craig McLaren can host and interact with his crowd and provide a quality performance that leaves his audiences wanting more. Craig decided that comedy is his career choice; it has always been a character of his versatile personality. Craig has gained strength with his audiences by turning his life as we know it into his comedy act.
Craig is also establishing himself as an actor with significant roles in several stage plays and short films. In 2019 he was nominated by the Philadelphia Independent Film Awards for Best Actor in a feature film.
He has performed at the Apollo Theater. Riot Act Comedy Club in DC, the Laff House Comedy Club in Philadelphia, Gotham Comedy Club in New York City, the Grand Opera House in Delaware, and was a part of the Black Comedy Tour in 2011.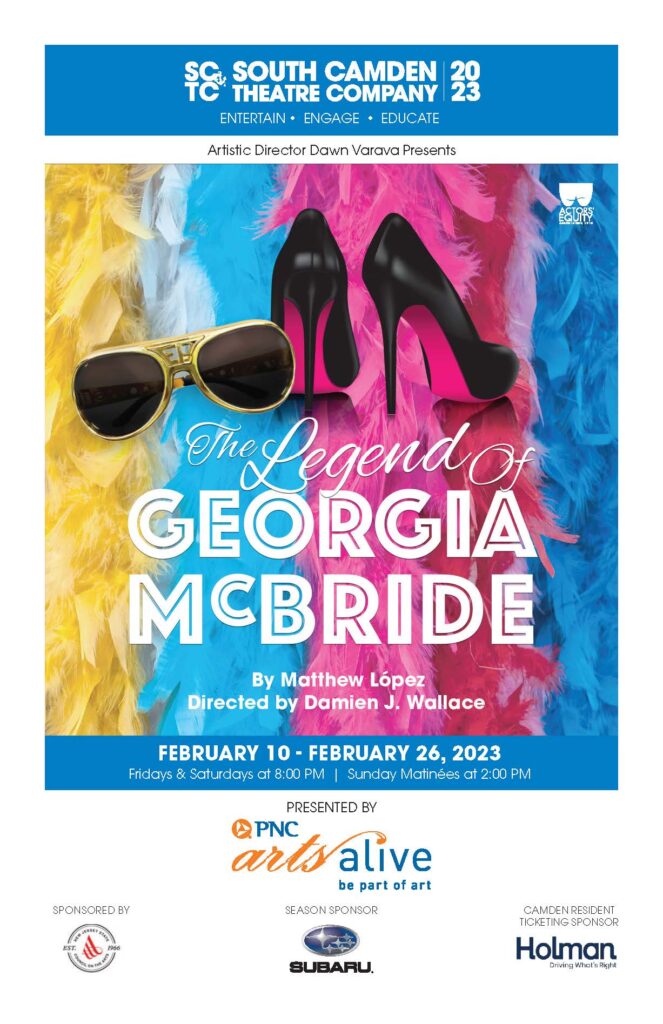 Ken Sandberg* appears courtesy of the Actors' Equity Association, the Union of Professional Actors, and Stage Managers in the United States.
Damien J. Wallace – Director
He/Him
Damien holds a BFA degree in theatre from Arcadia University. He is extremely excited to direct a second time for SCTC. His first show was our successful run of Tarell Alvin McCraney's The Brothers Size last season. His acting credits are extensive, with memorable regional and off-Broadway performances, including some memorable roles on the SCTC stage over the past 15 years. Damien presided over the theatre programs and directed numerous plays for the Catholic Social Services System (DeLaSalle in Town High School) and the Philadelphia School District (Strawberry Mansion High School). Some of his directorial credits include GoKash Productions' mounting of August Wilson's "Fences." Andre Jones's "Verbalized Ink." Currently, Damien is serving as the Artistic Director of The Lawrence Theatre Company. Damien's most notable credits include the World Premiere plays written by local playwright Derrell Lawrence "The Funeral," and "Custody." Additionally, the remounting of the hit stage plays "Do you trust your best friend" and "Life isn't fair. More recently, Damien has directed Samuel Beckett's Rockaby and Alice Childress's Wine in the Wilderness for The EgoPo Classic Theatre Company.
Matthew Lopéz – Playwright
Matthew Lopez is the author of The Whipping Man, one of the last several years' most widely produced new American plays. The play premiered at Luna Stage in Montclair, NJ, and debuted in New York at the Manhattan Theatre Club. The production was directed by Doug Hughes and starred Andre Braugher. The sold-out production extended four times, ultimately running 101 performances off-Broadway and garnering Obie and Lucille Lortel Awards. Matthew was awarded the John Gassner New Play Award from the New York Outer Critics Circle for the play. Since then, it has received over 40 productions worldwide. His play Somewhere has been produced at the Old Globe, TheatreWorks in Palo Alto, and most recently at Hartford Stage Company, where Reverberation received its world premiere in 2015. His newest play, The Legend of Georgia McBride, premiered earlier this year at the Denver Theatre Center for the Performing Arts. His play The Sentinels premiered in London at Headlong Theatre Company in 2011. Matthew currently holds new play commissions from The Roundabout Theatre Company, Manhattan Theatre Club, Hartford Stage, and South Coast Rep. Matthew was a staff writer on HBO's The Newsroom and is currently adapting Javier Marias' trilogy Your Face Tomorrow for the screen. (NYU Contemporary Playwrights of Color)
Funding has been made possible in part by the Camden County Cultural & Heritage Commission at Camden County College through the New Jersey State Council on the Arts/Department of State, a partner agency of the National Endowment for the Arts.