Support South Camden Theatre Company
& The Waterfront South Theatre
Artistic Director Raymond Croce Proudly Presents
The Continuation Of Our Fourteenth Season – The Power Of Two!

Directed by Penny Reed
Starring Stacy Skinner and Julie Ann Marra
ON STAGE THROUGH SEPTEMBER 28, 2019


A riveting play packed with electric tension, quick wit and raw humor.
Frances (left) played by Julie Ann Marra, was the dutiful wife of Martin.
Madeleine (right) played by Stacy Skinner, was his not-so-dutiful mistress of 25 years. Now Martin has moved to America with a younger woman, so the two enemies meet face to face, to discuss their relationships with the elusive man whom they refuse to be defined by. Together they explore the past, realizing they must learn to feel the "breath of life" again.
"David Hare lays bare the details of these women's lives with a mixture of cunning and precision that keeps you on the edge of your seat. So, too, does the prickly tension that crackles between them." — Charles Spencer, The Telegraph
Life being what it is, one dreams of revenge." Gauguin's epigram serves as the motto for this moral tale of two women, whose lives are interwoven in ways neither of them yet understands. Madeline Palmer is a retired curator, living alone on the Isle of Wight. One day Frances Beale comes to her door, a woman she has met only once, who is now enjoying sudden success, late in life, as a popular novelist. The result is a surprising and profound meditation on what can emerge when a man's wife and lover finally confront each other.
__________________________________________________________________________
Anchoring Waterfront South's Art Scene
With the opening of the new Camden FireWorks, an artist loft space and gallery, and The Camden Shipyard and Maritime Museum, Brigid's House and the soon to be completed Nick Virgilio Writers House along with the existing artist studio of Mickey McGrath's BeeStill Studios, and Camden's Center For Environmental Transformation, and the Heart Of Camden Michael J. Doyle Field House, there is quite a lot to see and do.
Together we are building a strong community of arts, culture and family life here in the Waterfront South neighborhood of Camden.

The South Camden Theatre Company is a 501(c)(3) nonprofit professional theatre company dedicated to helping revitalize the City of Camden, New Jersey by producing meaningful, professional theater in the City's Waterfront South District. South Camden Theatre Company stages classic plays, comedies and original works as the resident theatre company at The Waterfront South Theatre.
__________________________________________________________________________
The Areas Hottest Off-Broadway Theatre
The Waterfront South Theatre, located just a block south of Broadway and Ferry Avenues in the Waterfront South neighborhood of Camden, is the first theatre built in Camden, New Jersey in more than 100 years. This gorgeous state-of-the-art theater was designed to be reminiscent of Walt's Cafe, the corner bar, that once stood on this corner up until 1967. Thanks to the Heart of Camden, The Domenica Foundation, Ignarri Loomis Architects and others, this grand space is home to South Camden Theatre Company.
Today, 96 seats and thousands of theatre patrons a year have replaced the bar stools and shipyard workers that at one time called this corner of Camden "home".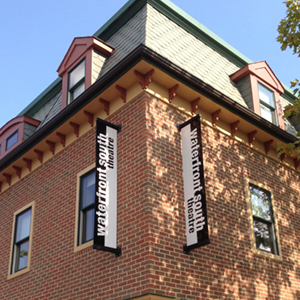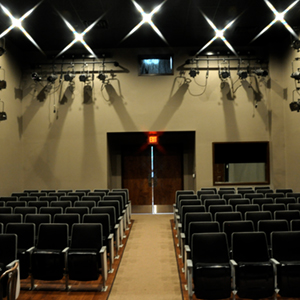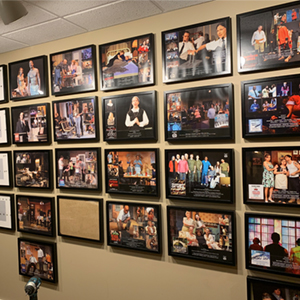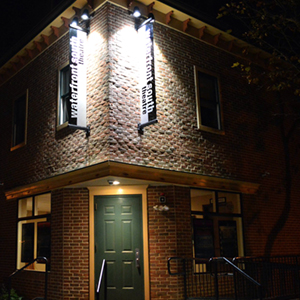 The Domenica Hall Auditorium accommodates 99 people and is a completely accessible facility.
CLICK to learn more about the Waterfront South Theatre and to see how you can use the space.
__________________________________________________________________________
Our Latest News
CAMDEN, NEW JERSEY, May 9, 2023 – South Camden Theatre Company and The Strides Collective are excited to welcome you to our celebration of equality and love for Pride with the production of Diana Son's poignant and funny play STOP … Continued
Posted in
Uncategorized
Comments Off

on South Camden Theatre In Collaboration with The Strides Collective presents Diana Son's STOP KISS
CAMDEN, NEW JERSEY, March 30, 2023 – South Camden Theatre Company is excited to announce the continuation of our 2023 18th theatre season with the classic comedy by Peter Shaffer, "Lettice & Lovage." The cast is set, and rehearsals are … Continued
Posted in
Uncategorized
Comments Off

on South Camden Theatre Announces The Continuation Of Its 18th Season for 2023 With The Comedy Play "Lettice & Lovage" by Peter Shaffer.
__________________________________________________________________________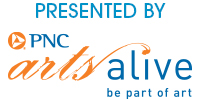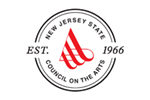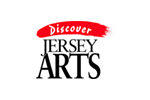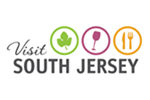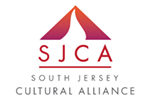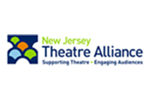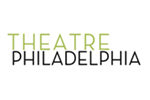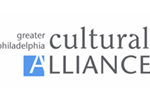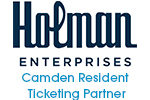 Funding has been made possible in part by the Camden County Cultural & Heritage Commission at Camden County College, through the New Jersey State Council on the Arts/Department of State, a partner agency of the National Endowment for the Arts.