The Final Production Of Our Fourteenth Season — The Power Of Two!
Support South Camden Theatre Company
& The Waterfront South Theatre
Artistic Director Raymond Croce Proudly Presents
Directed by Josh McLucas
Starring Brian McManus & Steve Carpenter
Appeared On Stage November 1-November 23, 2019
A dazzling duo of actors tackles Irish tragicomedy 'Stones in His Pockets' …
— Suzanne Cloud reviews
READ THE REVIEW BY CLICKING THE LINK BELOW.

Two actors play 15 characters in one rollicking good comedy!
When small-town Irishmen Charlie and Jake are hired as extras in an epic American movie that invades their scenic County Kerry village, chaos ensues as they begin to discover that their romanticized Hollywood dream isn't quite what it seems. Marie Jones' Olivier Award-winning comedy is a rollicking, poignant tale brought to life by two actors portraying a colorful cast of dozens. Director Josh McLucas previously directed the acclaimed My Name Is Asher Lev at SCTC in 2017. He is excited to lead this hilarious story that pits harsh reality against Hollywood endings.
A tour de force in comic showmanship, Marie Jones' play centers on two local extras in a Hollywood movie being shot in rural Ireland. Actually, the play seemingly boasts a cast of thousands — but they're all played by the same two actors, the bountifully talented pair of Brian McManus and Steve Carpenter.
About The Cast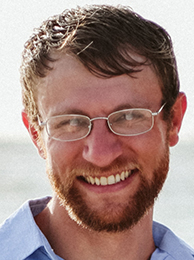 Steve Carpenter (he/him/his) is a West Philly-based theatre artist, technician, and educator who returns to SCTC after appearing in Unfortunate Sons / Shadows of War, Damage Control, and Waiting for Lefty. Regionally, and wearing too many hats to specify, Steve has worked with EgoPo, Bristol Riverside, Storybook Music Theatre, Philly Theatre Workshop, Brat Prod., GDP Prod., Freedom Chapel Dinner Theatre, Hedgerow Theatre (professional apprentice alum), and is a proud company member with Curio Theatre, now in our 15th anniversary season at 48th and Baltimore. His pride and joy is the CuriosiTeens!, an advanced teen theatre company he co-founded and coordinated through its first years, which won the 2017 Barrymore for Outstanding Theatre Education and now enters its sixth year. BFA: Arcadia University, '09. Love to the best one, Elizabeth!
Brian McManus's last theatrical appearance was in Idiopathic Ridiculopathy Consortium's (IRC) production of the romantic comedy Dream Girl by Elmer Rice. Before that, he worked with Irish Heritage Theater in their Women Of Ireland series of one-act plays. Previously he worked with REV Theater Company on their outdoor production of Hamlet at Laurel Hill Cemetery in Philadelphia and Cape May Shakespeare Festival. In the San Francisco Bay Area, he worked with Impact Theater, Actors Ensemble of Berkeley and Subterranean Shakespeare. Much love to his family for their continual support, patience, and understanding. A million thanks to Josh for casting him in this wonderful show and his incredible co-star, Steve."
About The Director
Joshua McLucas is a Philadelphia-based director/actor. His work was last seen at SCTC with My Name Is Asher Lev. He frequently performs with ON THE ROCKS, in such roles as Rush in Our Ouija Board…, Huck in Wolfcrush: a queer werewolf play, and Fred in The Bride's a C***. He is the Founder and Co-Artistic Director of [redacted] Theater Company, with which he helped create intimacy-fostering experiences by and for the queer and trans communities. A graduate with High Honors in Theater from Swarthmore College, he has trained with SITI Company, Pig Iron Theatre Company, and at the British American Drama Academy. www.joshuamclucas.com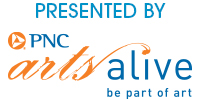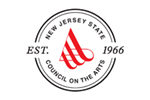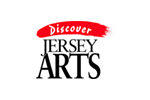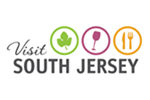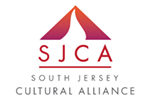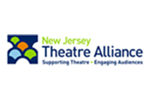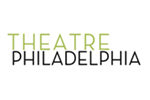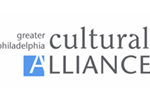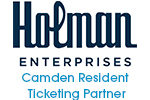 Funding has been made possible in part by the Camden County Cultural & Heritage Commission at Camden County College, through the New Jersey State Council on the Arts/Department of State, a partner agency of the National Endowment for the Arts.