Welcome Back To A Season Of Fantastic LIVE Theatre — Starting A Bit Later Than We Hoped
We are extremely excited to welcome everyone back to our in-person, live events and one special streaming event for 2022.
April 22, 23, 24, 29, 30, May 1, 6, 7, 8
Shows are Fridays & Saturdays at 8:00 pm, and Sundays at 2:00 pm

A Gripping Drama About A Difficult Time In Our History…
Terminus tells the story of Eller, a white matriarch, and her mixed-race grandson, Jaybo, who live together in a ramshackle house down by the railroad tracks in rural Georgia. Their unique love has seen them through, but when Eller's mind begins to fade with dementia, her violent past in the segregated South haunts her from the very walls of the old family home. As she descends terrifyingly closer toward a horrifying truth, Jaybo's capacity to love his grandmother is put to the test.
"Terminus is a story about having to reckon with what we have become. A reckoning, in one sense of the word, is the settlement of a bill or account. A reckoning is an interaction that is both relational and transactional. The refusal to reckon with the past has the capacity to manifest in more visceral ways, ways that cause physical and psychic (rather than monetary) imbalances."
September 9, 10, 11, 16, 17, 18, 23, 24, 25
Shows are Fridays & Saturdays at 8:00 pm, and Sundays at 2:00 pm

A Play About Love, Friendship, And Facing What Divides Us.
A moving drama, laced with humor and heartache, A GOOD FARMER is the story of two women — a farm owner and her unlikely best friend, an illegal Mexican immigrant—fighting to survive in a small town divided by America's immigration battle.
"In an era when our country is being divided by partisan politics, A Good Farmer brings the much-needed sense of humanity to the issue of immigration and addresses many of the moral questions we face." – Broadway World
Dates for streaming will be announced soon.
An Exciting Opportunity To Experience This Production As A Streaming Event From Home!
In the Louisiana bayou, big brother Ogun Size is hardworking and steady. Younger brother Oshoosi is just out of prison and aimless. Elegba, Oshoosi's old prison-mate, is a mysterious complication. A simple circle defines a world that begins in ritual and evolves into a tough and tender drama of what it means to brother and be brothered. Flights of poetry, music, dance, and West African mythology combine in a contemporary tale that explores the tenuousness of freedom and the need to belong somewhere, to something, to someone.
The Brothers Size has an unusual rhythm, one that incorporates elements of music and movement. It also features mighty monologues that reach deep into the souls of the two brothers, speeches that are captivating in their ability to capture the complexities of their relationship and their own personal needs.
October 28, 29, 30, Nov. 4, 5, 6, 11, 12, 13
Shows are Fridays & Saturdays at 8:00 pm, and Sundays at 2:00 pm

A Dark Comedy About The Dark Ages…
Welcome to Priseaux, France, c. 1250 A.D.: The river flooded again last week. The chandler's shop just burned to the ground. Nobody's heard of the wheelbarrow yet. And Saint Foy, the patron of the local monastery, hasn't worked a miracle in thirteen years. In other words, the Dark Ages still look pretty dark. All eyes turn to the Pope, whose promised visit will surely encourage other pilgrims to make the trek and restore the abbey to its former glory. That is until a rival church claims to possess the relics of Saint Foy—and "their" bones are working miracles. All seems lost until the destitute monks take a lesson from a larcenous one-eyed minstrel, who teaches them an outrageous new way to pay old debts.
"Incorruptible offers believers and nonbelievers alike a prominent voice for a balanced yet biting commentary on faith and the questionable morality of the religious institutions that cash in on it." – Theatremania
__________________________________________________________________________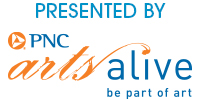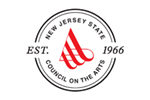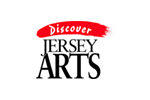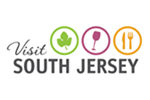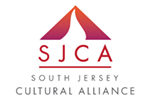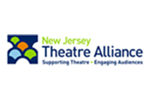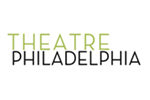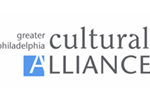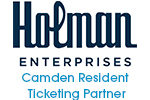 Funding has been made possible in part by the Camden County Cultural & Heritage Commission at Camden County College, through the New Jersey State Council on the Arts/Department of State, a partner agency of the National Endowment for the Arts.