Audition Notice for ALABAMA STORY BY KENNETH JONES
South Camden Theatre Company is now accepting non-union audition submissions for the September 2023 production of ALABAMA STORY BY KENNETH JONES. All actors receive a $500 stipend at the end of the run. NON-UNION ACTORS ONLY, PLEASE.
Directed by Ms. Connie Norwood (she/her)
TO SUBMIT YOUR RESUME AND HEADSHOT FOR THIS AUDITION, PLEASE COMPLETE THE GOOGLE FORM HERE.
SYNOPSIS:
In 1959 Alabama, segregationist Senator E.W. Higgins wants a controversial children's picture book — about a white rabbit who marries a black rabbit — purged from the state library, but librarian Emily Wheelock Reed refuses, putting both of their worlds at risk in a time of extraordinary social change. While Reed spars with Higgins, a parallel story of childhood friends reunited in adulthood reflects the political and personal tensions swirling in Montgomery, a city known as both the Cradle of the Confederacy and the Cradle of Civil Rights. Famed illustrator Garth Williams ("Little House on the Prairie," "Charlotte's Web") is conjured as narrator and participant in the fact-inspired, highly theatrical drama about tests of character in "the Deep South of the Imagination."
SHOW DATES:
September 15, 16, 17, 22, 23, 24, 29, 30, October 1
Fridays and Saturdays at 8:00 PM and Sunday Matinees at 2:00 PM
SETTING
Time: 1959
Place: Montgomery, Alabama; The Deep South; and Beyond.
PAY
A $500.00 Stipend Will Be Paid at the Close of the Production.
AUDITION DATES (By appointment only, please)
If you would like to audition but are unavailable to attend in person, arrangements can be made for a video audition. Please still contact us.
APRIL 17, 2023 from 6:00 – 9:00 PM Please prepare a two-minute monologue for the director
APRIL 22, 2023 from 10:00 AM to 1:00 PM For Invited Actors – sides will be provided
APRIL 24, 6:00 PM – 9:00 PM Callbacks – sides will be provided
Note: If you've already submitted previously during our multi-show audition, or have worked with us previously, we have your information. You may be contacted directly by us for the April 22 audition date.
Upon receiving your form, a member of the Production Team will email you to confirm your time slot. We strongly suggest you familiarize yourself with the show.
Our Production Team is committed to diversity and inclusion. As such, we encourage performers of all races and ethnicities, gender identities, sexualities, and abilities to audition. If you have any questions, please email the artistic director at dawn@southcamdentheatre.org
All roles are open. See below for a character breakdown:
CHARACTERS (Non-Union)
GARTH WILLIAMS and OTHERS: 50ish or older, a white writer and illustrator from the East Coast. Frisky, sardonic, dry, funny, deadly serious and omnipresent, when practical. He also assumes the roles of aged, sickly Alabama State Representative BOBBY CRONE; sincere Montgomery newspaper reporter HERSCHEL WEBB; fiery segregationist columnist HENRY BRANCH; a folky RADIO ANNOUNCER; and two silent WHITE PASSERSBY. Requires a charismatic chameleon actor with range and gravitas.
LILY WHITFIELD: 32, a white woman from small-town Alabama privilege. Genteel Alabama accent. Politically unversed, she is the product of (and enjoys the benefits of) a racist system and has not questioned it. Sheltered, ashamed, loyal, religious, garrulous, charming, unhappily married, sentimental, all façade, ready to blossom.
JOSHUA MOORE: 32, upwardly mobile middle-class African-American man who left Alabama years ago, settling in the north after serving in the Army. Purposely subtle and suppressed Alabama accent, which becomes pronounced when agitated. He is politically active, aspirational, loyal, kind, worldly, happily married, slow to boil, susceptible to nostalgia without getting lost in it, a disciple of Dr. King.
SENATOR E.W. HIGGINS: 50ish or more, a white Alabama State Senator. Pronounced Alabama accent. He is an active racist, a charmer, a bully, a bull, a poisoner, and a politician. Most of what he says is rhetorical or performative. He is not as smart as he thinks he is, but he is influential. He is never sorry—an extrovert.
EMILY WHEELOCK REED: 50ish or more, a white female librarian, the State Librarian of Alabama, born in North Carolina and raised in Indiana. No Southern accent. She has no sense of humor; she does not suffer fools; she is all business. When cornered, fallible. When her vulnerability is accessed, and her heart unlocked, a person of good character is revealed. An introvert.
THOMAS FRANKLIN: 28, a white male reference librarian, Emily's assistant. Pronounced Alabama accent. Buttoned-up, genteel, educated, officious, efficient, slightly uncomfortable in his own skin. Neutral and objective when conveying information. The kind of man you want as your colleague or your son.
TO SUBMIT YOUR RESUME AND HEADSHOT FOR THIS AUDITION, PLEASE COMPLETE THE GOOGLE FORM HERE.
Visit our PAST PRODUCTIONS page to see the work we've been bringing to our stage since 2005.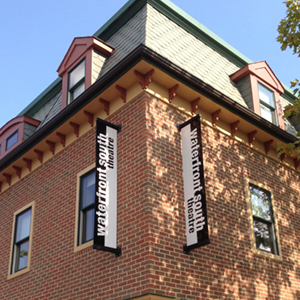 THE THEATRE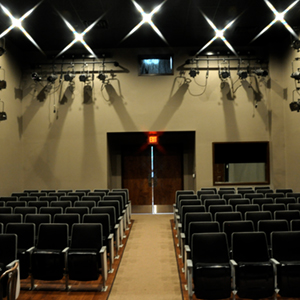 THE AUDITORIUM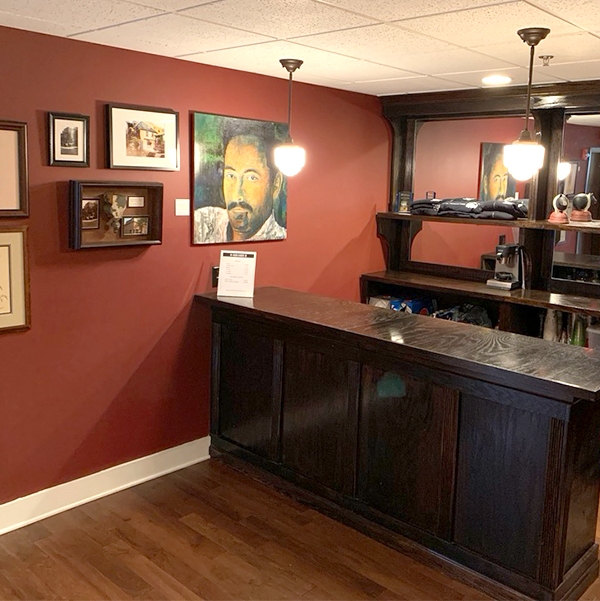 THE CONCESSION AREA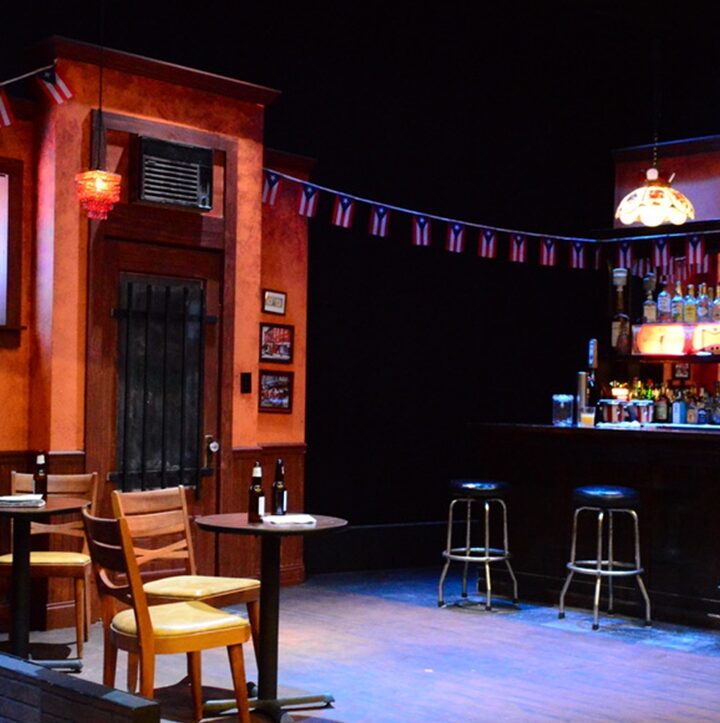 OUR STAGE
__________________________________________________________________________
Funding has been made possible in part by the Camden County Cultural & Heritage Commission at Camden County College, through the New Jersey State Council on the Arts/Department of State, a partner agency of the National Endowment for the Arts.