This show was presented April 29 — May 15, 2016
A Lovely Sunday For Creve Coeur
by Tennessee Williams
Directed By Connie Norwood
STARRING
McKenzie Jones Clifford • Lee Kiszonas • Laura Aspen • Sheila W. Kurilla
A Lovely Sunday for Creve Coeur is a fascinating exploration of some of Williams' most frequent themes. And it's been given a lovely production at South Camden Theatre Company.
Set in Williams' native St. Louis in the 1930s, Creve Coeur tells the tale of two unlikely roommates: Bodey Bodenhafer, an earthy, middle-aged German-American woman, and Dotty Gallaway, a delicate young high school teacher. They have little in common, and as the play opens, Bodey is preparing food for a picnic the two are planning to have that afternoon at nearby Creve Coeur Park. Also invited is Buddy, Bodey's oafish, overweight, beer-swilling twin brother. Bodey hopes Dotty will marry her brother, but Dotty, who regards marriage to a successful man as the path to success, has no interest in him. Instead she has her sights set on Ralph, the principal of her high school. (We never get to see either man.) When Dotty reveals she had sex with Ralph in his car, Bodey is scandalized, but Dotty is proud: "My life must include romance," she says.
Soon an arrogant young woman named Helena arrives. Helena is there to collect rent money from Dotty; the two have planned to move to a larger, nicer apartment, the better to impress Ralph. But Bodey will do anything to make Dotty stay. And then a fourth woman appears: Miss Gluck, a neighbor who speaks only German and adds to the general sense of chaos.
Anyone familiar with Williams' most famous plays will recognize the character types in Creve Coeur. There's a fragile, delusional young woman (like Laura in The Glass Menagerie); middle-aged ethnic women (like Serafina in The Rose Tattoo); and a snob obsessed with formality and social standing (like Blanche in A Streetcar Named Desire). Bodey even keeps a porcelain frog on her mantle, an echo of Laura's menagerie.
But one big difference between Creve Coeur and those other plays is that in this one, the dramatic stakes never feel especially high. No one's life is shattered at the end of Creve Coeur; the worst that happens is that a few people feel embarrassed. The play's tragedy – Dotty's fear that she may have to settle for a man she doesn't love – is only dealt with briefly.
Another difference is that Creve Coeur has a good deal of comedy. Helena is a comic character whose snobbery makes her seem foolish, and she's the object of derision throughout the play. Characters talk over each other, which leads to misunderstandings. And there's a surprising amount of slapstick humor – we see people getting splashed with water and plastered with white, powdery baking soda. While that sometimes makes the play come off as unnecessarily silly, it also helps to give the play an enjoyably light tone.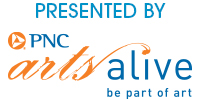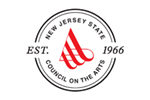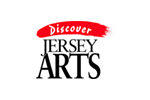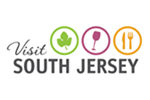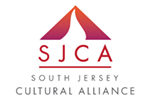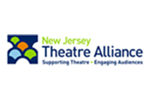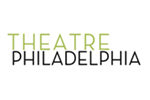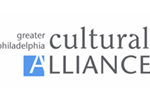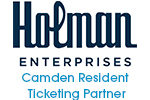 Funding has been made possible in part by the Camden County Cultural & Heritage Commission at Camden County College, through the New Jersey State Council on the Arts/Department of State, a partner agency of the National Endowment for the Arts.