The show was produced January 13 — January 29, 2017
WATER BY THE SPOONFUL
By Quiara Alegría Hudes
Directed by Ray Croce, Sr.
STARRING
Amanda Diaz • Jonathan Gonez • Iraisa Ann Reilly • Aaron Roberge • Anthony A. Wilcox • Jennifer Carroll • Sammy Freeman
"For a drama peopled by characters who have traveled a long way in the dark, Water by the Spoonful gives off a shimmering, sustaining warmth. Ms. Hudes writes with such empathy and vibrant humor about people helping one another to face down their demons that regeneration and renewal always seem to be just around the corner." – Charles Isherwood, New York Times.
Winner of the 2012 Pulitzer Prize for Drama, Water by the Spoonful is "a rich, brilliant montage of American urban life that is as dazzling to watch as it is difficult to look away from."
Somewhere in Philadelphia, Elliot has returned from Iraq and is struggling to find his place in the world. Somewhere in a chat room, recovering addicts forge an unbreakable bond of support and love. The boundaries of family and community are stretched across continents and cyberspace as birth families splinter and online families collide. This play is a heartfelt and poetic meditation on lives on the brink of redemption and self-discovery during a time of heightened uncertainty, "as startling and innovative and human on the page as on the stage."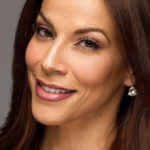 Amanda Diaz (Odessa Ortiz) began her acting career at Rowan University's Theatre Department in 1998. While focusing on her craft, Amanda found a passion for executing makeup application behind the scenes on her fellow actors. After graduating with a B.A. in Theatre, Amanda attended the Makeup Designory in Burbank, CA. She acquired a certificate in Beauty, Special Effects, and Character Makeup in 2002. After working as a freelance Makeup Artist for over 15 years, she decided to pursue her true passion: acting. Amanda then decided to attend HB Studio in New York City and Playhouse West in Philadelphia to study and work on her craft. Since her decision to return to acting, Amanda has appeared in Independent Films, Short Films, Web-Series, countless commercials, and now she is back in Theatre – where it all began for her.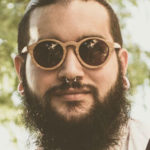 Jonathan Gonez (Elliot Ortiz) began his acting career a few short years ago in a student film centered around the humor and unity that accompany the death of a family member. It was a role that hit close to home, and in it he discovered his passion for acting. He has since acted in a handful of short films. Jonathan is thrilled to be making his theatrical debut at the South Camden Theatre Company. He is ever grateful to Ray and the entire cast and crew for being so welcoming and inspiring him to push his acting abilities with each rehearsal.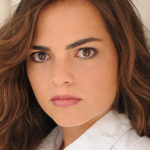 Iraisa Ann Reilly (Yazmin Ortiz) is an actor, playwright, and director from New Jersey. Most recently, she produced her original play, One Day Old about Operación Pedro Pan and the Cuban exile experience as a part of the Philadelphia Fringe Festival. As an actor she has worked with Cape May Stage, Walnut Street Theatre's Touring Outreach Program, Power Street Theatre Company, and Philly Young Playwrights to name a few. As a writer, Iraisa Ann has studied at The Barrow Group in NYC and was invited to be part of the Maria Irene Fornes Playwrighting Workshop in Chicago in August 2016, led by Migdalia Cruz.  She holds a B.A. in Theatre and English from the University of Notre Dame. Iraisa Ann would like to thank Ray and South Camden Theatre Co. for the opportunity to explore one of her dream roles. She would also like to thank her family and friends who continue to support her artistic endeavors. I strive to be your "living, breathing proof."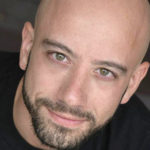 Aaron Roberge (Fountainhead/John) is an actor living in Philadelphia with his beautiful fiance Leah. He is excited to be working on his first production with South Camden Theatre Company. He has most recently performed in Cellophane (#1) for Philadelphia Fringe Arts, Beast in the Bayou (Otis) for Enchantment Everywhere, and Side Man (Clifford) at Players Club of Swarthmore; you may also catch him performing in Philadelphia Murder Mystery Company.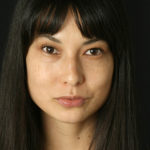 Jennifer Carroll (Orangutan/Maddie) makes her acting debut in this inspired production of Water by the Spoonful. She is grateful for the opportunity to be a part of such a dynamic cast and is increasingly humbled by this illuminated "land of the living."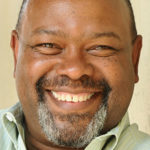 Anthony A. Wilcox (Chutes&Ladders/Clayton) has been performing for local theater audiences since his first performance as Louis in Stop Requested here at SCTC. Amongst his favorite roles are Lt. Rooney in Arsenic and Old Lace at Haddonfield Players & Plays, Mickey in Mamma Won't Fly at the Woodbury Sketch Club Players, Dr. Bayless in All My Sons, and The Narrator in Rocky Horror Show live at BrainSpunk Theater. He has also appeared in several short films like Benighted, Fantasy Island, and recently completed shooting a film festival feature Renegade Darlings. If you are a fan of 'Grave Secrets' on the Investigative TV station you can see Anthony in a current episode.
Sammy Freeman
Click on this image to view the program.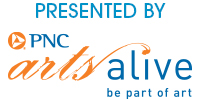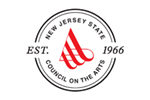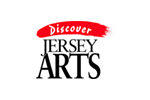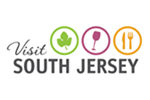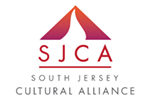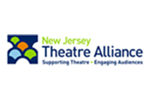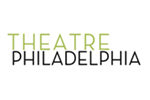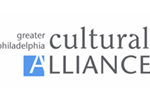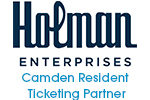 Funding has been made possible in part by the Camden County Cultural & Heritage Commission at Camden County College, through the New Jersey State Council on the Arts/Department of State, a partner agency of the National Endowment for the Arts.