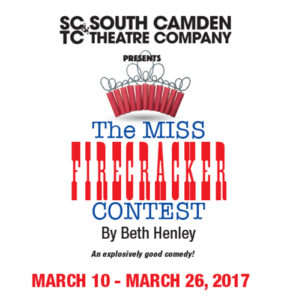 The show was produced March 10 — March 26, 2017

By Beth Henley
Directed by Scott Grumling
STARRING
Rebecca Latimer • Hillary Wilson • Danny Donnelly • Donovan Lockett • Heather Ferrel • Aaron Roberg
From the author of Crimes of the Heart, The Miss Firecracker Contest is a Southern Gothic comedy for which Henley is best known. Its heroine, Carnelle, is an irrepressible young woman who thinks that winning the local beauty contest will restore her soiled reputation and make her somebody in her small Mississippi community. The family and friends who help her along the way are a dysfunctional bunch who tackle life in their own peculiar ways. A former beauty queen cousin, Elain, comes to offer advice and to run away from her husband and children. Elain's brother, Delmount, has come home from the mental institution to sell the family home and provide Carnelle another way out. Wandering into the chaos is Carnelle's seamstress, sweet and strange Popeye, who falls in love with Delmount. The general conclusion these characters reach is that, even if the real you is not the fulfillment of your hopes, you will be more at peace if you learn to define and accept your own self.
Rebecca Latimer
(Carnelle) Philadelphia credits include Shades of Poe (Fractured Mirror Productions), Macbeth (Shoe Box Theatre Company), and The Late Christopher Bean (Stagecrafter's Theatre). Regional Credits include Love's Labours Lost (Saratoga Shakespeare Company) and Stupid F*cking Bird (Loophole Productions). Rebecca has also understudied for the Arden Theatre. She has trained at Skidmore College, Shakespeare and Company, and the Gaiety School of Acting. Rebecca would like to thank Scott and Tom for the opportunity.
Hillary Wilson 
(Tessy Mahoney) is so excited to be making her South Camden Theatre Co. debut in this hilarious show! Hillary is a graduate of Marymount Manhattan College, where she received her BA in Theatre Performance with a minor in Musical Theatre. Regionally, she has performed with East Lynne Theater Co. Within the Law, The Surflight Theatre South Pacific, The Candlelight Theater A Christmas Carol, Greater Ocean City Theatre Co. Guys and Dolls, Cinderella, The Cat in the Hat, Snow White, and The Broadway Theatre of Pitman The Fantasticks, Holly and Ivy. Film credits include appearances on The History Channel, and the indie film "Happy Yummy Chicken" starring Taryn Manning. Thank you to Scott and Tom for this wonderful opportunity and to her husband Dave for his never-ending support.
Danny Donnelly
(Delmount) is happy to be back performing at South Camden Theatre Company. He is an Actor, Director, and Artist born and raised in Philadelphia, PA. His most recent stage credits: Playing two roles in SCTC's Shadows of War One-Act Play Festival, as Leo in Something Intangible at Stagecrafter's Theatre and as Geoffrey The Lion in Winter, Old Academy Players. Danny is also a working film and tv actor appearing in numerous Independent films, your local PA Lottery commercials, and in the short-lived NBC's Series Do No Harm. He is co-founder of HEARTist Films where he produces and directs his own independent films alongside actor/director Aimee Theresa. All my love and thanks to Aimee, Liam, and my family for all their continued love and support! www.ActorDannyDonnelly.com  www.HEARTistFilms.com
Donovan Lockett 
(Popeye Jackson) proudly hails from New Orleans but has made Philly her artistic home. Regional credits: All's Well That Ends Well (Philadelphia Artists' Collective); A Christmas Carol, Harvey, Freckleface Strawberry (Walnut Street Theatre); Romeo & Juliet, Oedipus, Yo! Vikings, The Grind (Hangar Theatre); Vanya & Sonia & Masha & Spike (Ritz Theatre Company); Se-Pa-Rate= (New Orleans Fringe). Other credits: The Crucible, An Enemy of the People, and Intimate Apparel. Next: White (Theatre Horizon). BFA: Ithaca College. donovanlockett.com
Heather Ferrel 
(Elain) is making her debut with SCTC and could not be more pleased to do so in such a fun role. She was last seen as Harper in PCS production of Angels in America parts I and II. Other favorite roles within the tri-state area include Agnes White Bug with Bootless Stageworks, the Duchess Mercury Fur with Brainspunk Theatre and Mary Mauritius with the Stagecrafters in Philadelphia.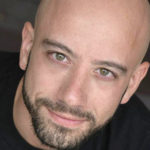 Aaron Roberge
(Mac Sam) is an actor living in Philadelphia with his beautiful fiance Leah. He is excited to be working on his second production with South Camden Theatre Company. He has most recently performed in Water By The Spoonful at SCTC. Cellophane (#1) for Philadelphia Fringe Arts, Beast in the Bayou (Otis) for Enchantment Everywhere, and Side Man (Clifford) at Players Club of Swarthmore; you may also catch him performing in Philadelphia Murder Mystery Company.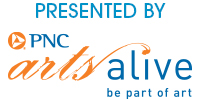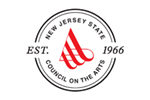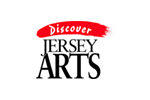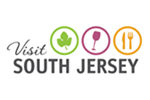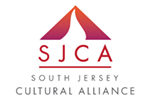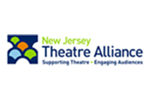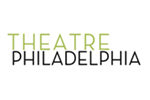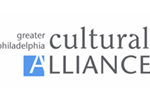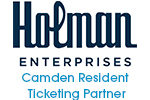 Funding has been made possible in part by the Camden County Cultural & Heritage Commission at Camden County College, through the New Jersey State Council on the Arts/Department of State, a partner agency of the National Endowment for the Arts.