Terminus
by Gabriel Jason Dean
A Regional Premiere
"A tale of Southern Gothic horror where fantasy and reality, past and present, freely intermingle.
— The New York Times
This show has been postponed and will be presented during our 2021 season.
Please keep a watch on our social media pages and this page for information about future productions, after the Coronavirus – Covid-19 crisis has ended. Thank you!
Terminus tells the story of Eller, a white matriarch, and her mixed-race grandson, Jaybo, who live together in a ramshackle house down by the railroad tracks in rural Georgia. Their unique love has seen them through, but when Eller's mind begins to fade with dementia, her violent past in the segregated South haunts her from the very walls of the old family home. As she descends terrifyingly closer toward a horrifying truth, Jaybo's capacity to love his grandmother is put to the test. This award-winning drama metaphorically asks, how are white Americans haunted by and continually complicit in the sustained trauma against black Americans?
"Of sprawling imaginative power, yet focused in delivery, it takes on a tremendous weight—the intractable problem of race in the United States—and conveys something both gripping and original, marshaling with near-flawless mastery a bevy of time-honored stage techniques."
— www.blogcritics.org
STARRING
Susan Dewey as Eller Freeman
Charlie Barney as Jaybo Freeman
Janae Rockemore as Finch & the voice of Pinot  |  Brett Kahn as Bones Boyd & Jim  |  Kat Ross Kline as Annie
Marissa Wolf as Leafy  |  Maurice A. Tucker as That Man & Henry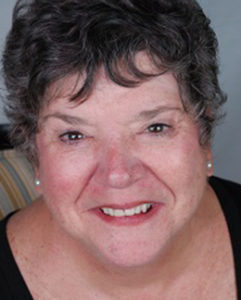 Susan Dewey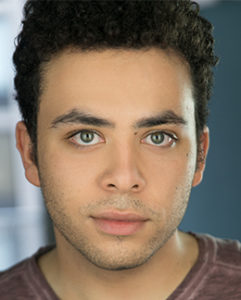 Charlie Barney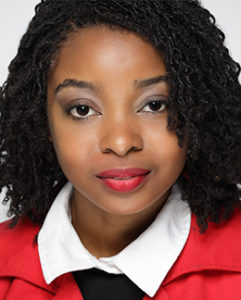 Janae Rockemore
Bret Kahn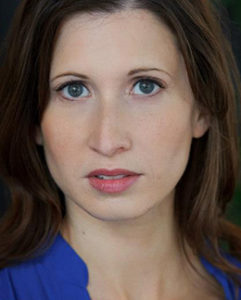 Marissa Wolf
Maurice A. Tucker
Kat Ross Kline
2020 — A Season of Celebration!
We're Celebrating 15 Seasons & the 10th Anniversary of the Waterfront South Theatre. Join us along with your family and friends for a celebration of art on stage all season long.
Anchoring The Neighborhood Arts Scene

South Camden Theatre Company and The Waterfront South Theatre are essential parts of the growing arts district in the Waterfront South neighborhood. We were the first arts organization formed and are considered the anchor of this thriving arts community. South Camden Theatre Company is also a professional theatre company. Your donation of any size will help us to meet the demands of producing four main stage productions each season along with running the Waterfront South Theatre building. The Camden FireWorks, an artist loft space & gallery,  The Camden Shipyard and Maritime Museum, Brigid's House and the Nick Virgilio Writers House along with the existing artist studio of Mickey McGrath's BeeStill Studios, and Camden's Center For Environmental Transformation, and the Heart Of Camden's Michael J. Doyle Field House, and the Camden Sophisticated Sisters, you'll find plenty of art, theatre, gardening and more in the Waterfront South Arts neighborhood. 
Together we are building a strong community of arts, culture and family life here in our Waterfront South neighborhood of Camden.
The South Camden Theatre Company is a 501(c)(3) nonprofit professional theatre company dedicated to helping revitalize the City of Camden, New Jersey by producing meaningful, professional theatre in the City's Waterfront South District. South Camden Theatre Company stages classic plays, comedies, regional and world premieres as the resident theatre company at The Waterfront South Theatre. Our goal is to engage, entertain and educate.
The Areas Hottest Off-Broadway Theatre
The Waterfront South Theatre, located just a block south of Broadway and Ferry Avenues in the Waterfront South neighborhood of Camden, is the first theatre built in Camden, New Jersey in more than 100 years. This gorgeous state-of-the-art theater was designed to be reminiscent of Walt's Cafe, the corner bar, that once stood on this corner up until 1967. Thanks to the Heart of Camden, The Domenica Foundation, Ignarri Loomis Architects and others, this grand space is home to South Camden Theatre Company.
Today, 96 seats and thousands of theatre patrons a year have replaced the bar stools and shipyard workers that at one time called this corner of Camden "home".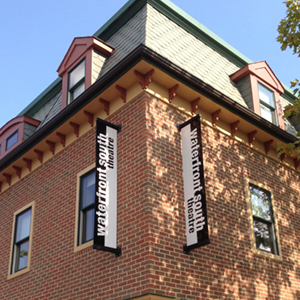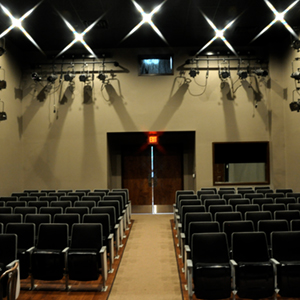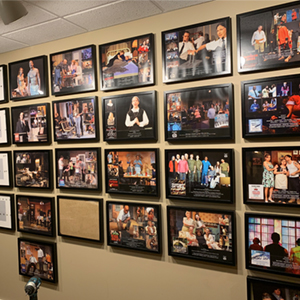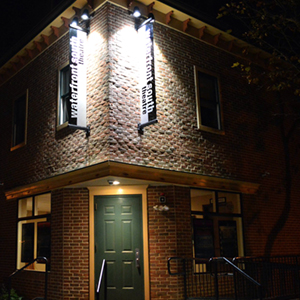 The Domenica Hall Auditorium accommodates 96 people and is a completely accessible facility.
CLICK to learn more about the Waterfront South Theatre and to see how you can use the space.
__________________________________________________________________________
Our Latest News
The theatre company would like to thank retiring Artistic Director Raymond Croce, Sr. for serving the Company since June of 2016 The Board of Directors of South Camden Theatre Company is excited to announce that they have chosen an Interim … Continued
Posted in
Uncategorized
Comments Off

on South Camden Theatre Company Is Happy To Welcome Their New Interim Artistic Director, Dawn Varava
CAMDEN, NEW JERSEY, August 3, 2021 – South Camden Theatre Company and the Waterfront South Theatre in Camden, NJ, are proud to announce that we are once again reopening to live audiences. Our production, the regional premiere of Quiara Alegrîa Hudes' "Daphne's Dive" will open … Continued
Posted in
Uncategorized
Comments Off

on SCTC Welcomes Theatre-Goers Back To In-Person Theatre With The Regional Premiere of Quiara Alegrîa Hudes' "Daphne's Dive"
__________________________________________________________________________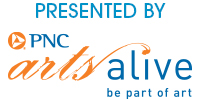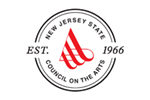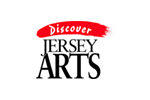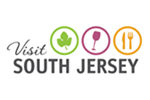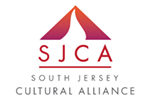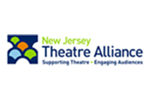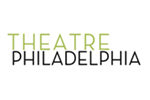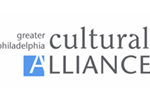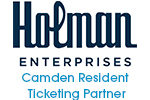 Funding has been made possible in part by the Camden County Cultural & Heritage Commission at Camden County College, through the New Jersey State Council on the Arts/Department of State, a partner agency of the National Endowment for the Arts.