Season Passes Are No Longer Available For Our 2020 Season Of Celebration Series.
All ticket purchasing has been suspended until we return post pandemic.
Purchase today and SAVE 30% Off
Please support the theatre in Camden. We've introduced a Wednesday night preview for each show and open on the following Friday evening. Our Friday opening nights include special events after the performance for cast members, our tech crew and our audience members who attend opening night and would like to stay after the show. These events include food from local restaurants and beverages following the performance at the theatre. It's a great way to meet the director and cast and to mingle after the show.
Purchase a 2020 Season Pass today
Call (866) 811-4111 or visit our online ticketing site. Both are available 24/7 for your convenience. Our 4-show Season Pass is sold now through the closing of the first production of our 2020 season which is February 29, 2020.
Our current Season Pass savings opportunity is only good for a short time 
Get the BIGGEST SAVINGS when you purchase your Season Pass. You'll SAVE 30% OFF the general admission price (that's $17.50 each ticket, plus a processing fee.)
Our 2020 Season Pass includes tickets for our (4) feature presentations for our new season. This new 2020 season is entitled, A Season Of Celebration! Celebrating 15 Years and The 10th Anniversary of the Waterfront South Theatre. (Read more about the season here.)
Most importantly, as a season pass holder, you'll be able to exchange your ticket for another available performance if you are unable to attend one of your scheduled dates. It's as simple as calling or emailing us at least three days in advance of your scheduled performance to make the change.
As we grow, we hope to be able to offer our pass holders additional benefits. We'll keep you informed when we've added special benefits for Season Pass holders only.
Individual Tickets Are Always Available
Our individual ticket prices are kept low to ensure everyone can afford the art we present on stage. Our General Admission tickets are just $25 per ticket.
Group Rates Are Available
Bring a group, save a bundle. Groups of 10 seats or more will receive a reduced cost per seat of just $15.00. So, gather you're friends together, bring your bridge club, Rotary Club or high school class for an evening or matinée of high-quality entertainment.
Contact us at our office (856) 409-0365 for more information about group attendance.
Camden City Residents Pay Just $5 For Any SCTC Main Stage Theatre Production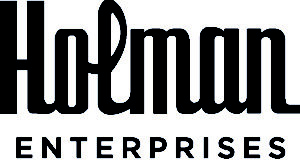 Thanks to the Holman Group, we are making it possible for any Camden City resident who provides proof of residency, to purchase tickets for just $5.00 per show. If you live in Camden you can visit our online ticketing link and purchase tickets in advance. Or you can simply show up at the door to make your purchase. In either case, we ask that you show us proof of residency at the box office when either making a purchase or picking up your online purchased tickets.
We're promoting this special discounted ticketing to help open up our high-quality theatre to more Camden City residents who may otherwise not be able to afford to attend our shows. The Holman Group has provided South Camden Theatre Company with a grant to be used to help get the word out to as many Camden City residents as possible. We're mailing postcards, promoting on Facebook and cross-promoting heavily across the city. We hope you'll take the opportunity to see a show with us.
Camden City College Students Pay Just $10, Too
If you are a Rutgers or Rowan student or a student at any one of the medical schools in Camden City, you to can purchase tickets for $10.00. Just show us your student ID at the box office and we'll seat you with any available seat just before showtime. We hope you'll join us.