We Are So Excited To Announce Our 2023 Season!
Dawn Varava, our Artistic Director, has worked to bring new and exciting theatre to our stage and to the region.
"What lies behind us and what lies before us are tiny matters compared to what lies within us."
– Ralph Waldo Emerson
As I began to select the shows for our 2023 Season, I realized that all the plays' protagonists have one outstanding common quality. Each of them is unafraid to live their own truth – bravely and without apology. Although the story of each of the works is wildly different from the others, this one theme of distinct uniqueness stands out brilliantly. From the proud drag queens of THE LEGEND OF GEORGIA McBRIDE to the quirkiness of LETTICE AND LOVAGE; from the selfless strength of the small town librarian in ALABAMA STORY to our autistic and very clever hero, Christopher, in THE CURIOUS INCIDENT OF THE DOG IN THE NIGHTTIME, all promise an impactful and unforgettable journey for our audience. Please join us at the theatre to experience the laughter, struggles, and heroic outcomes in these great stories.
Warmest wishes,
Dawn Varava, Interim Artistic Director
The Legend of Georgia McBride
By Matthew López
Directed by Jonathan Edmondson
February 10, 11, 12, 17, 18, 19, 24, 25, 26
"Stitch-in-your-side funny…full of sass and good spirits." — NY Times.
He's young, he's broke, his landlord's knocking at the door, and he's just found out his wife is going to have a baby. To make matters even more desperate, Casey is fired from his gig as an Elvis impersonator in a run-down, small-town Florida bar. When the bar owner brings in a B-level drag show to replace his act, Casey finds that he has a whole lot to learn about show business—and himself.
Lettice and Lovage
By Peter Shaffer
Directed by Penelope Reed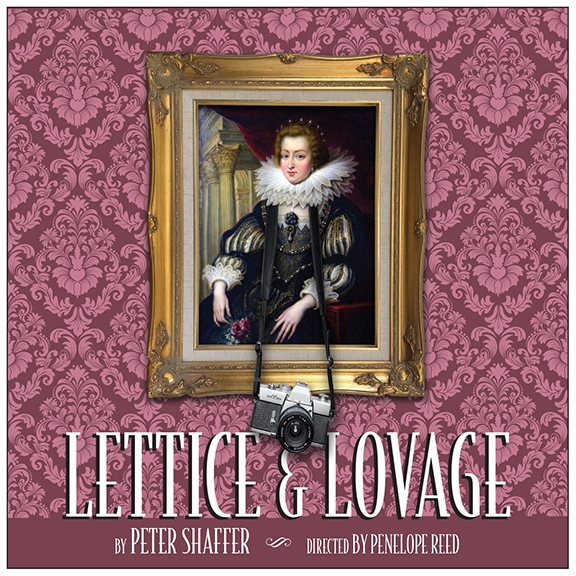 April 14, 15, 16, 21, 22, 23, 28, 29, 30
"An evening of enchantment and delight." — New York Post
Lettice Duffet, an expert on Elizabethan cuisine and medieval weaponry, is an indefatigable but daffy enthusiast of history and the theatre. As a tour guide at Fustian House, one of the least stately of London's stately homes, she theatrically embellishes its historical past, ultimately coming up on the radar of Lotte Schon, an inspector from the Preservation Trust. Neither impressed nor entertained by Lettice's freewheeling history lessons, Schon fires her. Not one to go without a fight, Lettice engages the stoic, conventional Lotte in a battle to the death of all that is sacred to the Empire and the crown.
Alabama Story
By Kenneth Jones
Directed by
Connie Norwood
September 15, 16, 17, 22, 23, 24, 29, 30, October 1
"ALABAMA STORY explores thorny racial issues with smarts and sensitivity." —DC Metro Weekly
As the Civil Rights movement is flowering, a controversial children's book about a black rabbit marrying a white rabbit stirs the passions of a segregationist State Senator and a no-nonsense State Librarian in 1959 Montgomery, Alabama. A contrasting story of childhood friends–an African-American man and a woman of white privilege, reunited in adulthood–provides a private counterpoint to the public events swirling in the state capital. Political foes, star-crossed lovers, and one feisty children's author inhabit the same page in a Deep South of the imagination that brims with humor, heartbreak and hope.
The Curious Incident of the Dog In The Nighttime
Based on the novel by Mark Haddon, adapted by Simon Stephens
Directed by Kat Ross Kline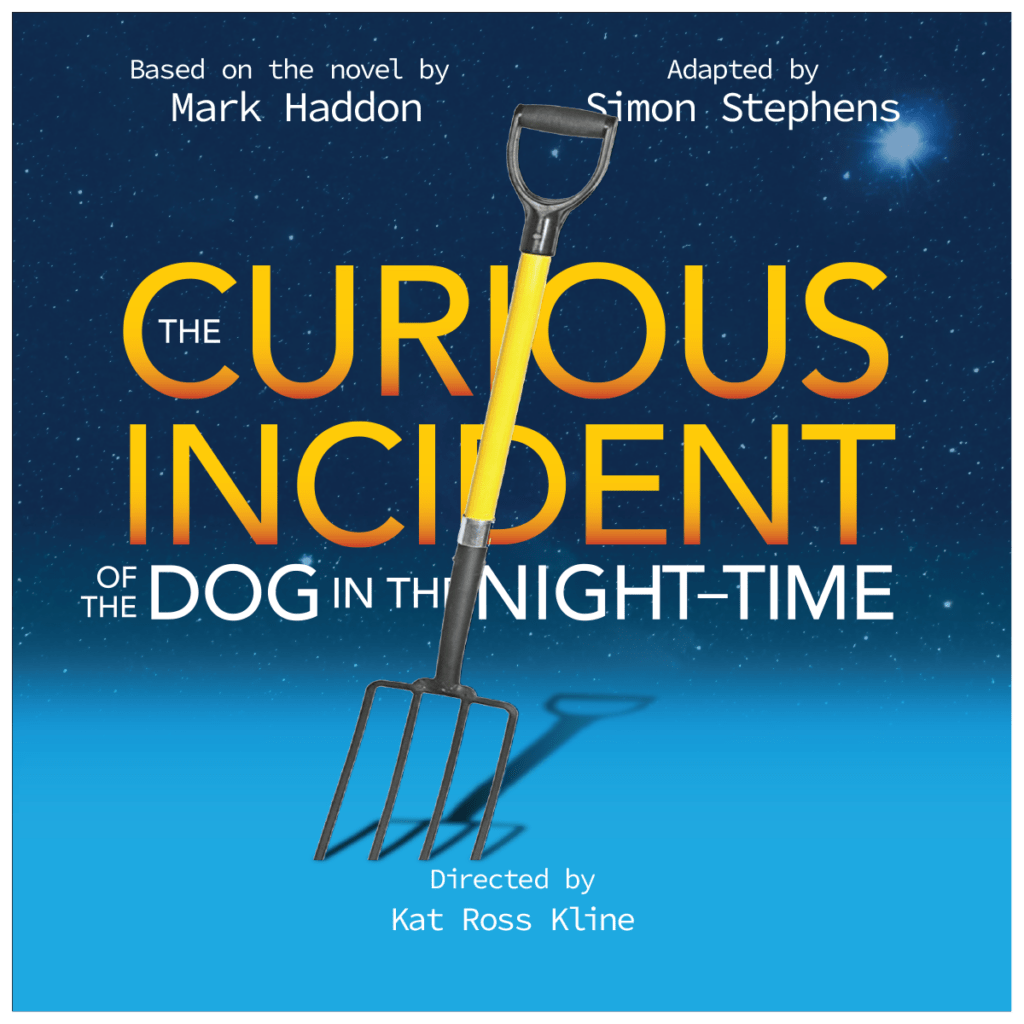 November 3, 4, 5, 10, 11, 12, 17, 18, 19
Winner of the 2015 Tony Award for Best Play.
15-year-old Christopher has an extraordinary brain: He is exceptional at mathematics but ill-equipped to interpret everyday life. He has never ventured alone beyond the end of his road, he detests being touched, and he distrusts strangers. Now it is 7 minutes after midnight, and Christopher stands beside his neighbor's dead dog, Wellington, who has been speared with a garden fork. Finding himself under suspicion, Christopher is determined to solve the mystery of who murdered Wellington, and he carefully records each fact of the crime. But his detective work, forbidden by his father, takes him on a thrilling journey that upturns his world.
Funding has been made possible in part by the Camden County Cultural & Heritage Commission at Camden County College, through the New Jersey State Council on the Arts/Department of State, a partner agency of the National Endowment for the Arts.