2020 — A Season of Celebration
15 Seasons & the 10th Anniversary of the Waterfront South Theatre
Join us along with your family and friends for a celebration of art on stage all season long.

Purchase a 4-show 2020 Season FlexPass — SAVE 30% OFF — general admission tickets. Plus, receive a FREE ticket to Stones In His Pockets, the final show of our 2019 season.
This is our way of saying THANK YOU to all who have supported us since we opened the doors of the Waterfront South Theatre in 2010.
When you purchase a Season Pass you'll guarantee seats for all four shows during 2020 and you'll receive one FREE ticket to STONES IN HIS POCKETS the final show of our 2019 season. This is a terrific opportunity for big savings. A Season Pass is just $70.00. That's $17.50* per ticket. And, you'll save more with a FREE ticket selection. Don't wait. This opportunity expires on November 21, when our 2019 season closes.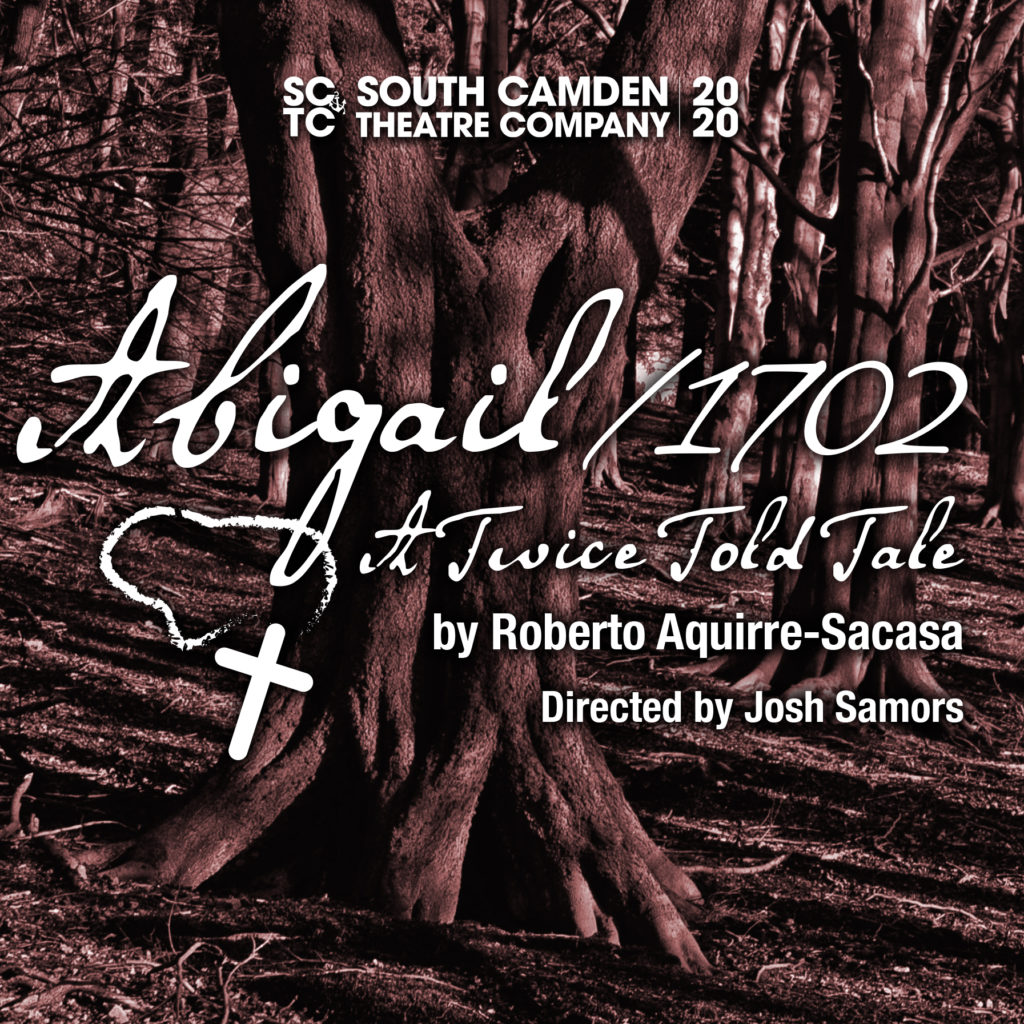 FRIDAY, FEBRUARY 7 — SATURDAY, FEBRUARY 29, 2020
FRIDAY, APRIL 24 — SATURDAY, MAY 16, 2020
FRIDAY, SEPTEMBER 11 — SATURDAY, OCTOBER 3, 2020
FRIDAY, OCTOBER 30 — SATURDAY, NOVEMBER 21, 2020
Our Season Passes Save You Money & Save You A Seat!
4-show Season FlexPasses are available for these 4 shows for just $70.00*. If you purchased these 4 shows individually you'd pay $100.00 plus four service fees. That's $30* more than Season FlexPass pricing. You're saving the cost of one entire show ticket. Plan ahead for Season 15. Your Flex Pass guarantees you'll have a seat at the show. You'll always have the opportunity to change your attendance date. Just call us in advance of the show you'd like to attend. We'll work with you to change your tickets to the date of the show you'd prefer.
*Plus a handling fee
An Exciting Season Of Great Theatre – 2020 Has It All
Abigail/1702  A Twice Told Tale by Roberto Aquirre-Sacasa — A REGIONAL PREMIERE!
In this tale of New England witchery, Abigail/1702 is ten years after the harrowing and tragic events of the Salem witch trials. Abigail Williams—the lead accuser who sent twenty people to their doom as a young girl—now lives under an assumed name on the outskirts of Boston, quietly striving to atone for her sins. When a handsome stranger arrives claiming to be a sailor in need, Abigail takes him in, and long-dormant passions awaken within her. Love starts to grow between the two—an unlikely flower cracking through salty earth. But their contentment is short-lived, for someone else is coming for Abigail, someone who has been looking for her since she danced in the weird woods of Salem. The Devil is demanding Abigail's soul, and a debt will be paid—but first, Abigail must make peace with the woman she most wronged.
"Aguirre-Sacasa's skillful expression of religion and depiction of a woman's struggle for her soul is mesmerizing."
— Times Herald-Record
"ABIGAIL/1702 is literary brain food…not so much a sequel to The Crucible, but instead a unique retelling of Faust…full of heart and conviction."
— Poughkeepsie Journal
Terminus, By Gabriel Jason Dean — A REGIONAL PREMIERE!
Terminus tells the story of Eller, a white matriarch, and her mixed-race grandson, Jaybo, who live together in a ramshackle house down by the railroad tracks in rural Georgia. Their unique love has seen them through, but when Eller's mind begins to fade with dementia, her violent past in the segregated South haunts her from the very walls of the old family home. As she descends terrifyingly closer toward a horrifying truth, Jaybo's capacity to love his grandmother is put to the test. This award-winning drama metaphorically asks, how are white Americans haunted by and continually complicit in the sustained trauma against black Americans?
"Of sprawling imaginative power, yet focused in delivery, it takes on a tremendous weight—the intractable problem of race in the United States—and conveys something both gripping and original, marshaling with near-flawless mastery a bevy of time-honored stage techniques."
— www.blogcritics.org
"A tale of Southern Gothic horror where fantasy and reality, past and present, freely intermingle.
— The New York Times
A Good Farmer by Sharyn Rothstein — A REGIONAL PREMIERE!
A moving drama, laced with humor and heartache, A Good Farmer is the story of two women—a farm owner and her unlikely best friend, an illegal Mexican immigrant — fighting to survive in a small town divided by America's immigration battle. This is a play about love, friendship and finding the power to face what divides us.
"…outstanding…brings the much-needed sense of humanity to the issue of immigration and addresses many of the moral questions we face…This is an important piece of theatre…[a] gem of a show…"
— BroadwayWorld.com
"…more timely than ever…emotionally powerful…"
— NJArts.net
"Sharyn Rothstein has artfully managed to reveal the humanity behind some of today's contentious political issues."
— BestThingsNJ.com
The Brothers Size by Tarell Alvin McCraney — A Contemporary tale
The Brothers Size takes us to the Louisiana bayou, big brother Ogun Size is hardworking and steady. Younger brother Oshoosi is just out of prison and aimless. Elegba, Oshoosi's old prison- mate, is a mysterious complication. A simple circle defines a world that begins in ritual and evolves into a tough and tender drama of what it means to brother and be brothered. Flights of poetry, music, dance and West African mythology combine in a contemporary tale that explores the tenuousness of freedom and the need to belong somewhere, to something, to someone.
"The greatest piece of writing by an American playwright under 30 in a generation or more."
— Chicago Tribune
"With his original and singular voice, McCraney crafts an intense story about the unbreakable bond between brothers, a bond that is equal parts love and despair."
— Miami Herald